October 18, 2016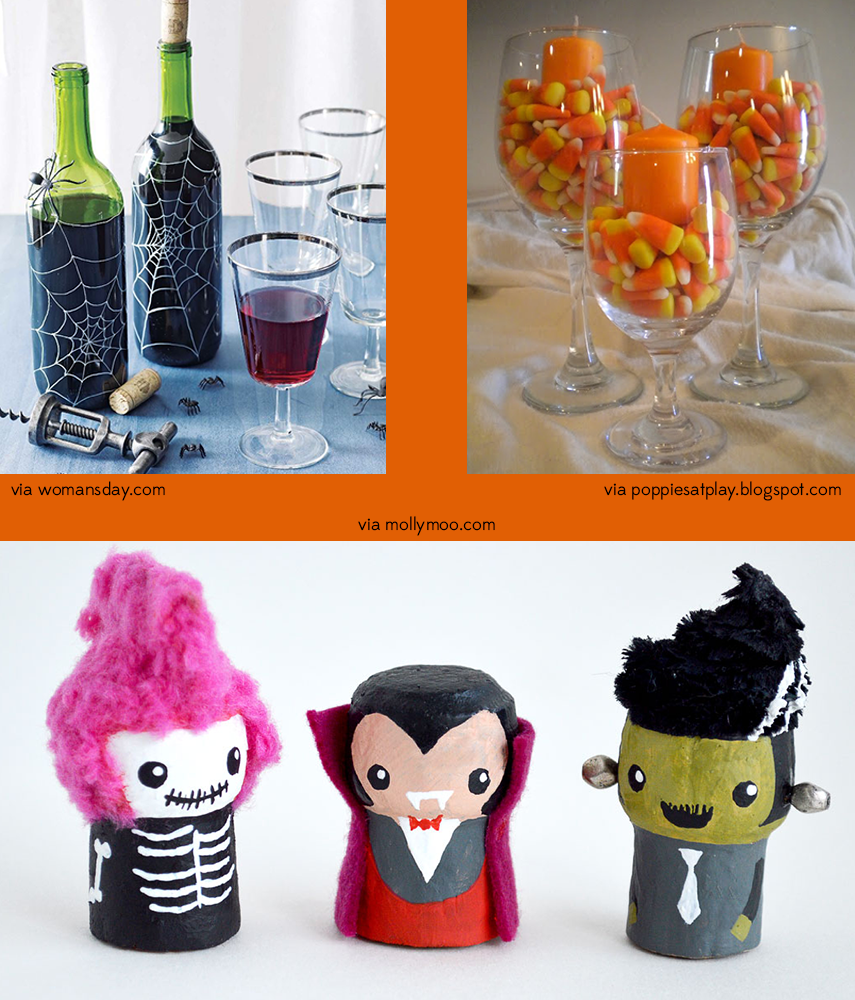 Halloween is a really fun time of the year; why not celebrate with a wine and craft night? Whether you're prepping for a Halloween soiree or want to add some seasonal festiveness to your house, check out these fun and (not so) frightening DIY décor ideas.
Wine Bottle Craft Ideas:
Jack-O-Lantern Bottles- You won't have to worry about finding the perfect pumpkins or getting pumpkin guts all over the dining table with these Jack-O-Lanterns.
Spider Web Wine- This is a craft you can do on full bottles you plan to serve, if you'd prefer. It's easy, quick, and makes a spooky statement. Glue on some spiders for good measure!
Wine Glass DIY Inspiration:
Hand-painted Wine Glass Ghouls- Simpler than it looks and so much fun, these wine glass ghouls make a great center or mantle piece.
Candy Corn Candle Holders- You'd be hard-pressed to find an easier, speedier Halloween decoration than this!
Must-try Cork Crafts:
Cork Pumpkins- Fast and fun, these cork pumpkins would be an ideal craft to do with friends or family.
Skeleton- Who needs bones when you have wine corks? Build a skeleton out of wine corks; we won't look too close for anatomical correctness.
Mini-Monsters- Sparkling wine corks transform into the cutest little spooksters! These mini-monsters are perfect for a door prize or goodie bags.
Get in the spooky spirit with Missouri wines!