July 16, 2020

It's Concord month, and it's time to celebrate the quintessential grape juice flavor we know and love. Concord grapes are not only a variety of American grapes that make sweet red wine, but they're an important part of Missouri history.
1. Boston-born Ephraim Wales Bull discovered concord grapes. Known as the "father of the Concord grape," Bull planted more than 20,000 native species of American grapes before producing what he considered to be the ideal grape on his Concord, Massachusetts farm, according to the Concord Grape Association.
2. Concord grapes are "slip skin" grapes. This means the skin easily separates from the pulp. More of these unique purple grapes are grown in the U.S. than any other variety, according to the Concord Grape Association.
3. The iconic Welch's grape juice was born in 1869 when New Jersey dentist Dr. Thomas Welch used pasteurization to preserve juice from the concord grapes growing outside his home.  In 1918, his son, Charles, introduced Welch's "Grapelade," one of the first modern jams and a World War I ration staple, according to the Concord Grape Association.
4. With the increased demand for Welch's grape products, company contracts for concord grapes saved many Missouri vines during the Prohibition. As vineyards were pulled up by the rootstock and barrels were dumped, many growers in the Saint James, Missouri area were able to save their vines by contracting with the Welch's Grape Co. Today, there are even some acres of pre-Prohibition concord vines in that area, according to VisitMo.com.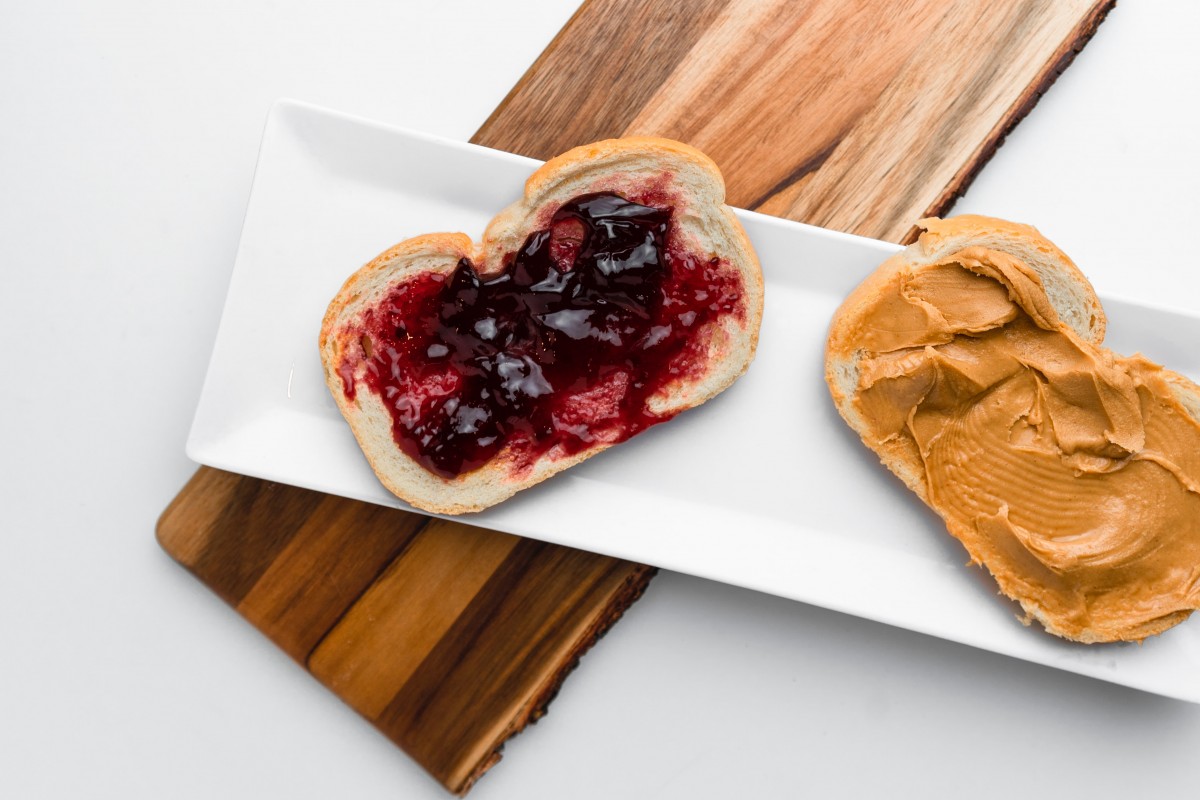 5. Concord grape demand continued to grow with the invention of a lunchtime favorite and World War II ration – the peanut butter and jelly sandwich. Since "Grapelade" was already a wartime staple and pre-sliced bread emerged into the marketplace in 1928, soldiers paired the two ingredients with canned peanut butter to create the inexpensive, yet nutritional and delicious classic, according to the Concord Grape Association.    
6. Known for its hardiness as much as their grapes' sweet, recognizable flavor, Concord vines cover around 112 acres in the Show-Me State and account for 7 percent of the state's grapes. You can still visit roadside stands along Interstate 44 near Saint James, Missouri to purchase Concord grapes each fall, according to VisitMo.com.  
7. Concord wines are sweet, fruity and candy-like. Fermented in the skins, the wine is most often then processed like a white wine. This results in a medium body, blue-purple wine which pairs well with summer favorites from barbecue to ice cream, making it the perfect wine to sip during Show-Me State summers, according to missouriwine.org.