6 Tips for Building the Best Gift Baskets
December 12, 2017
Printer Friendly
Gift baskets are festive and can look really impressive if they're done well. Give everyone gift envy by building the best gift baskets using these six tips.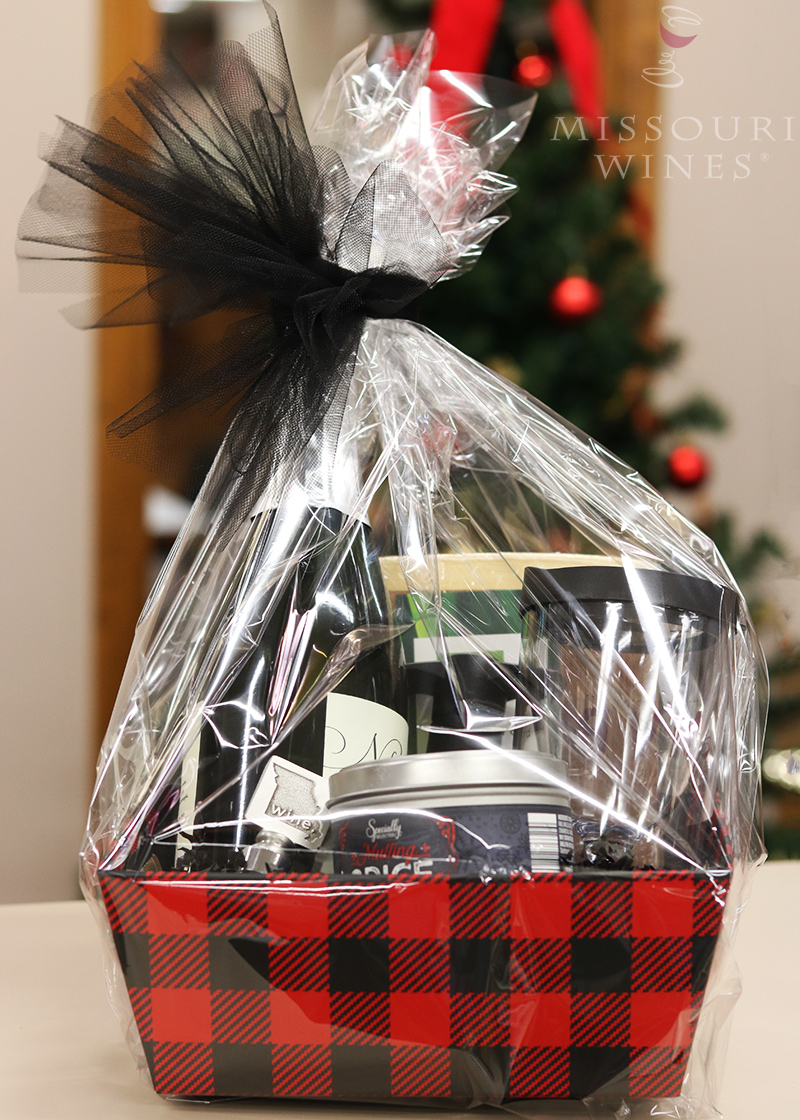 1.You have to start somewhere.
Gathering items for gift baskets can quickly get out of hand if you don't have a solid idea of what you want the end product to be. Pick a foundation item or theme and that will help you identify the rest of what you need. So, if you know you want to gift a bottle of Missouri Norton, start there and build up around that with dark chocolate that pairs well with the varietal or make a red wine hot chocolate basket with mugs, chocolate mix and all the fixins.
2.Know your audience.
The more personal you can make a gift, the better. If you know the person receiving this gift loves the beach and tropical vacations, theme it towards that preference. A bottle of Missouri Vignoles, dried tropical fruit, a beach themed wine glass or tumbler, and a thematic movie. Maybe even present it in a sand bucket.
3.Think outside the box. (Literally)
There are so many different types of containers you can use as the base of your gift basket. The traditional basket works well, but some other options include beverage tubs, mixing bowls, Champagne buckets, plastic totes and much more. The most important things to look for in a container are size and sturdiness. It needs to be big enough to hold all your items, but not so big that it looks empty unless you go crazy on the fillings. It also needs to be sturdy to avoid any potential accidents or breakage.
4.Fill it up.
The last thing you want is for a gift basket to look empty and sad. If your container is fairly deep, use foam, crumpled paper or a towel as a riser so your items don't sink to the bottom. Be sure to cover the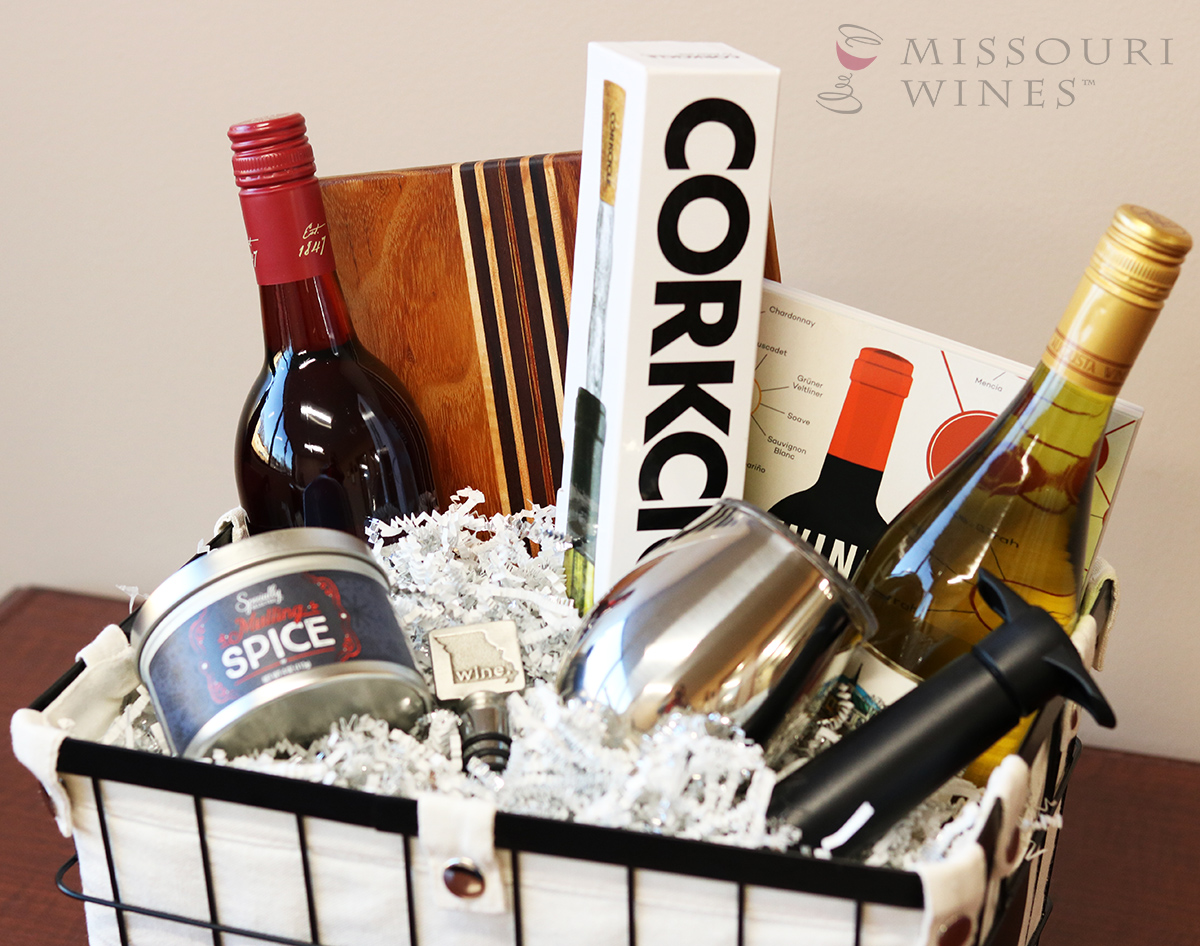 items you use as a riser with shredded paper or the like. You don't have to break the bank filling up your basket. After you've selected those key items, maybe the bottle of Missouri wine and a pair of glasses, you can fill in with less expensive supporting items.
5.Size Matters
Just as not all the items need to be pricey, they also can't be all the same size. You'll need a variation in sizes to fill the container and create texture and balance in the finished gift basket. It's also great to add in small, handmade pieces like a cork craft, bottle stopper or a set of wine glass charms.
6.Keep it contained.
You can arrange the most appealing and eye-catching gift basket, but if everything shifts as soon as it's picked up, it will all be for naught. Cellophane wrapped around and gathered at the top is a classic way to secure a gift basket. Other options are the shrink-wrap bags you can get online or craft stores. Additionally, a large and well placed ribbon can sometimes do the trick. Also, you can consi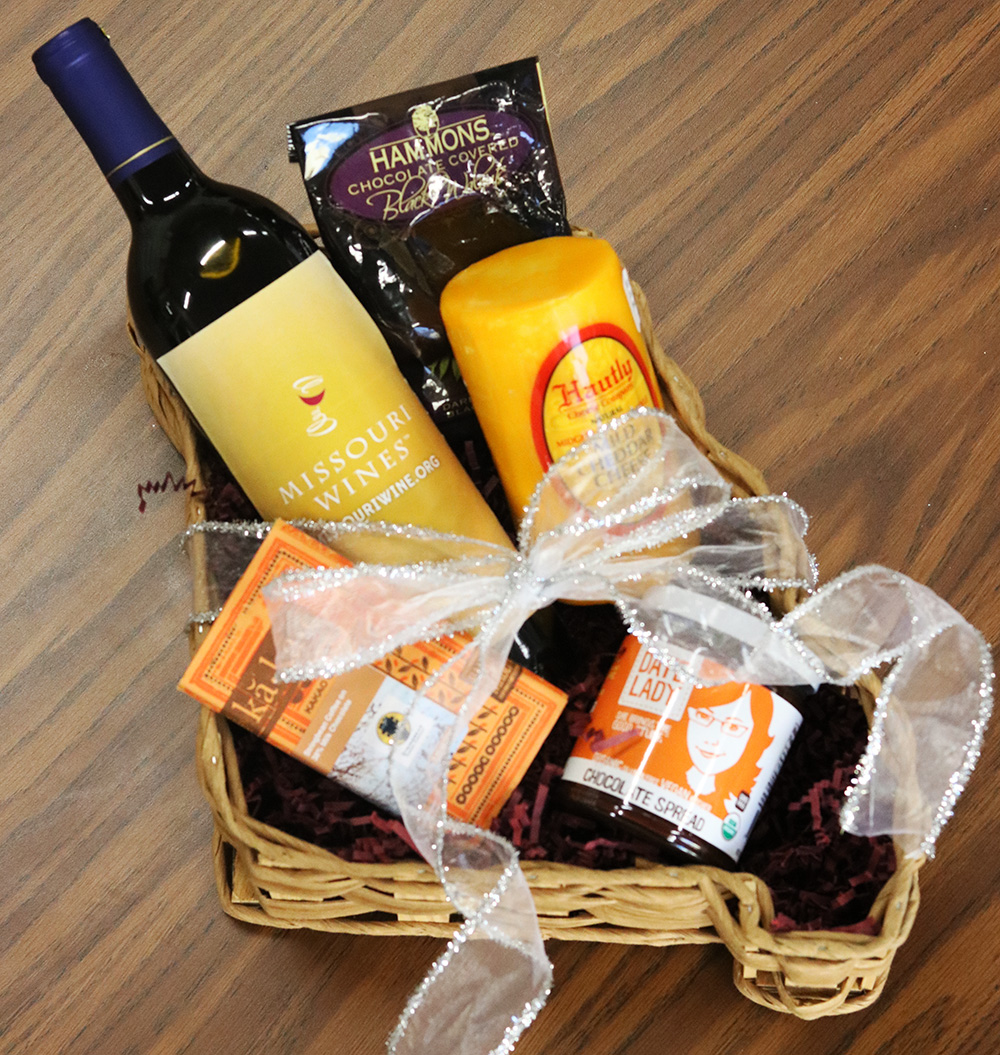 der getting a "basket" that doesn't require extra containment… a clear beverage dispenser is one example.
However you decide to build your best gift basket, we hope you include a delicious, award-winning bottle of Missouri wine. After all, who doesn't love wine?!