5 Steps to the Perfect Wine and Craft Night
March 02, 2017
Printer Friendly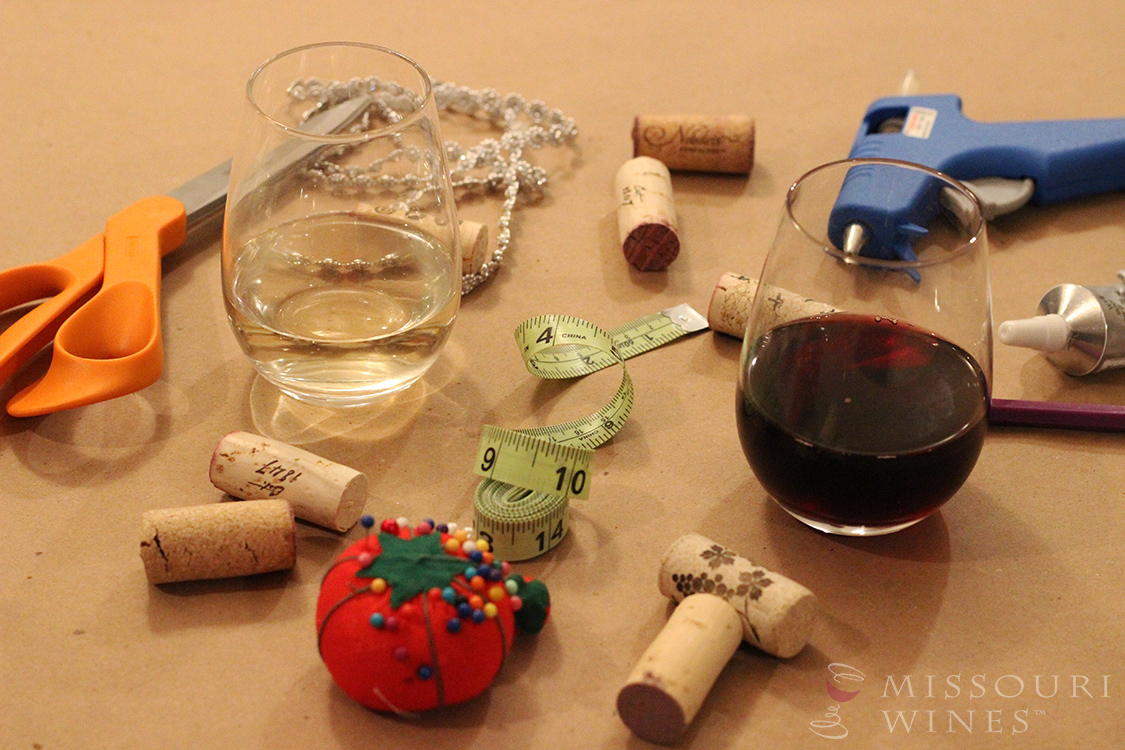 There's something about being handcrafted that makes everything better. Missouri wineries spend countless hours crafting award-winning wines; it's inspiring. It's an experience we can all enjoy when we sit down and create something using our own hands. Being creative is a wonderful thing, but doing so with a group of friends is borderline magical. Follow these five easy steps to plan the perfect wine and craft night.
Pick a project. This is step one because it affects how the following steps go. There are endless crafts and DIY projects from which to choose, but we're partial to those that use wine bottles, corks and glasses. Check out our DIY Pinterest board for ideas. You don't have to narrow it down to one project, but we suggest choosing crafts that use similar supplies.
Hammer out the basics. Decide on a date, time and location. Once you have those details nailed down, you can invite like-minded crafters… friends, family, co-workers, neighbors, etc.
Gather supplies. Crafts don't have to be expensive or difficult. Upcycling old, used items like empty wine bottles and corks is a great way to keep the cost of crafting to a minimum. You can recruit your guests to bring supplies too. For example, if the crafting requires hot glue… having more than one hot glue gun on hand could make the project move along.
Plan the menu and music. Any good event has delicious food and beverages, and music helps create the atmosphere you're wanting. When it comes to the menu, you have limitless options, including a pot-luck style meal or snack. Beverages are easy… a delicious selection of local wines! Click here for an interactive food and wine pairing guide.
Enjoy your creative community and show off your crafts! The most important thing is to have a great time, but it doesn't hurt to brag a little too. Show off your awesome crafts on social media and tag #MOwine so we get to see your creativity.
*Bonus* Use the later part of your crafting event to plan the next one so you keep the momentum going!
Whatever the project… we hope you have the most relaxing and fun wine and craft night. Cheers!