2021 Missouri Wine Bucket List
January 12, 2021
Printer Friendly
New year, new possibilities. Missouri wine country is the place to find once-in-a-lifetime experiences and make unforgettable memories.
Not sure where to start? We invite you to take our 2021 Bucket List challenge. Battle your friends, family or go at it solo while seeing how many of these spectacular experiences you can mark off your list.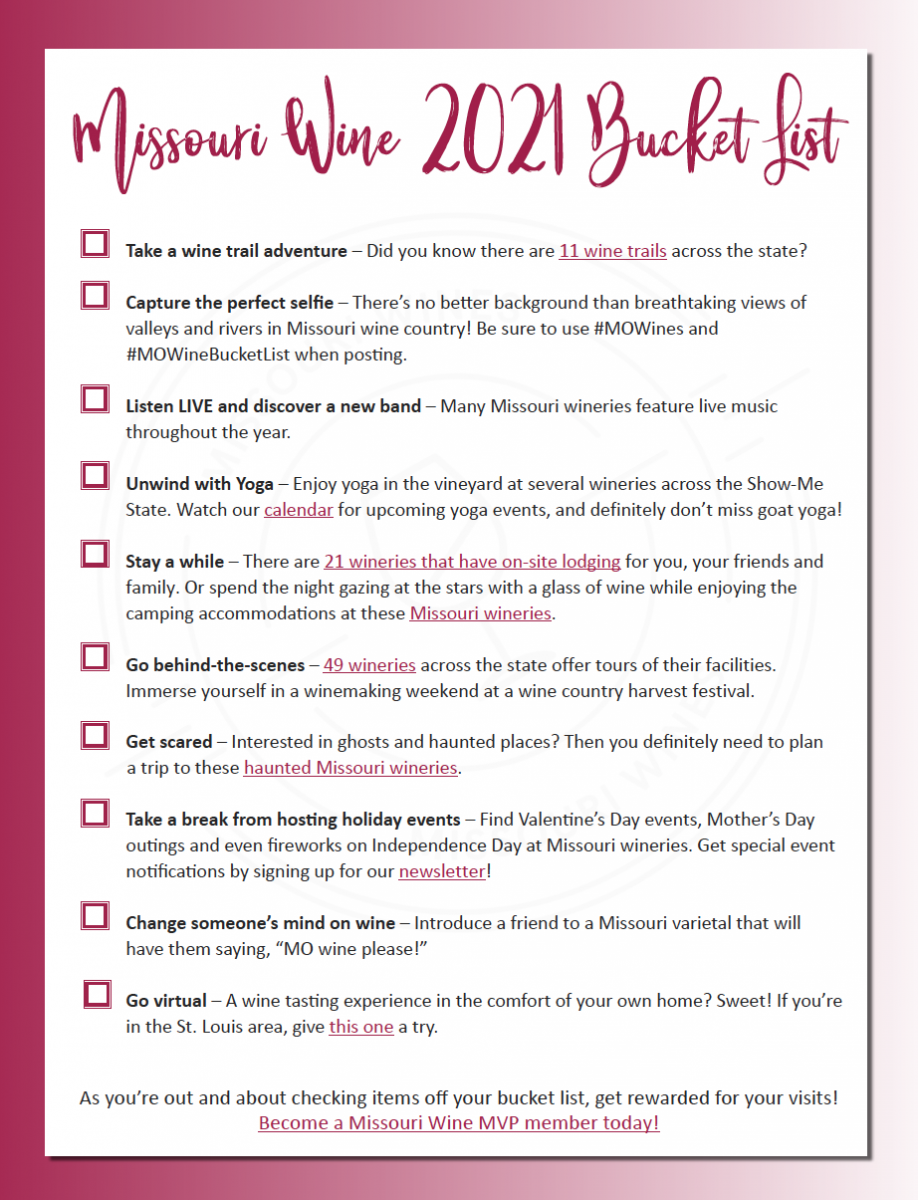 Download your very own copy of the 2021 Bucket List here.