April 15, 2014
The Katy Trail is a 237 mile (386 km) trail stretching across most of the state of Missouri. It is built on the former corridor of the Missouri-Kansas-Texas (MKT) Railroad (better known as the Katy). It's ideal for walking, hiking, running, or cycling on just about any kind of bike. Next time you're looking for a beautiful trail to take, hop on the Katy and stop at one of the 17 wineries along the trail. (All of the wineries listed are within 5 miles of the trail.)
Les Bourgeois Winery & Vineyards- Rocheport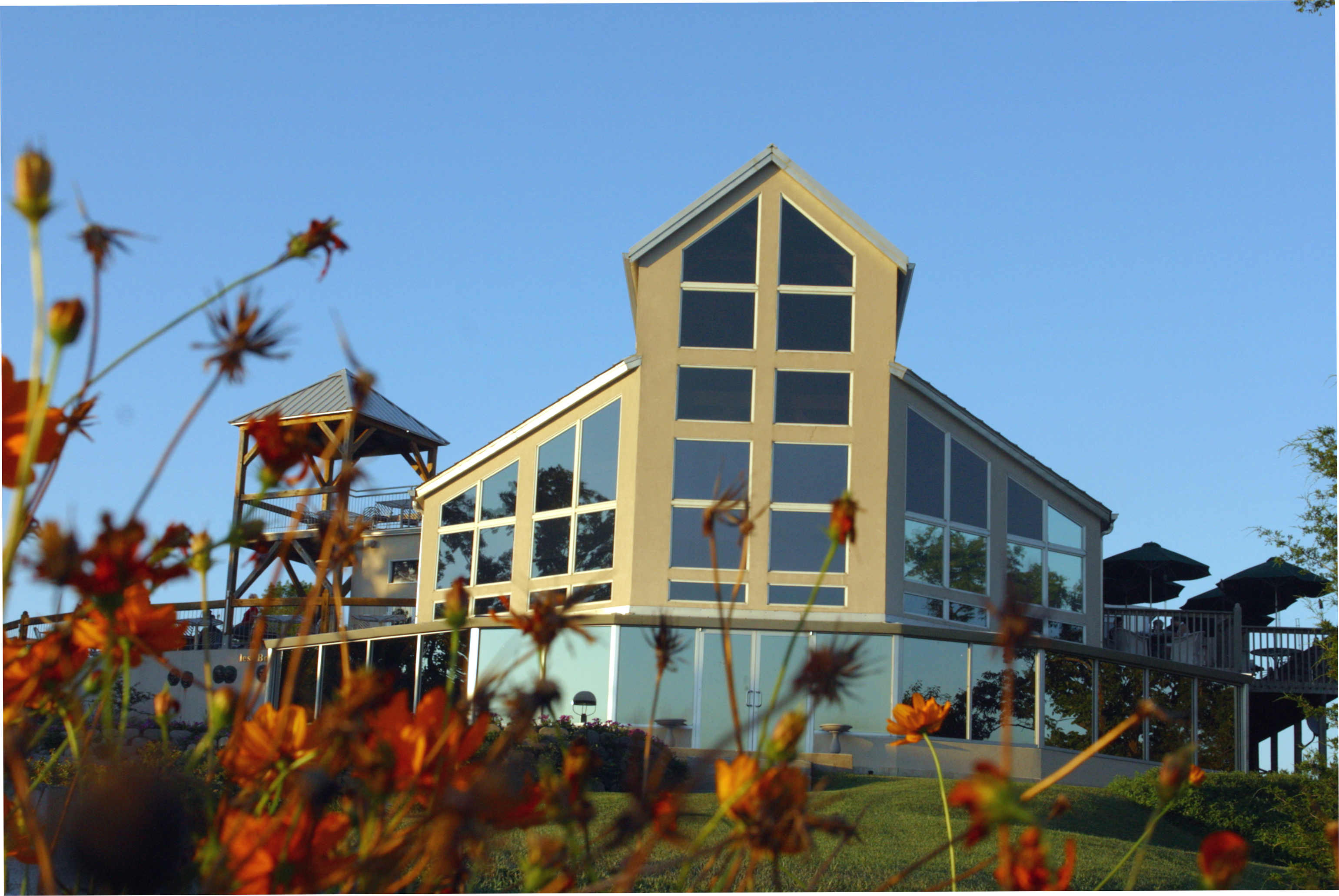 Les Bourgeois offers visitors a taste of internationally award-winning wines, exquisite bistro cuisine and beautiful scenery, known for its spectacular bluff-top view of the Missouri River just off the trail in Rocheport.
Canterbury Hill Winery & Restaurant- Holts Summit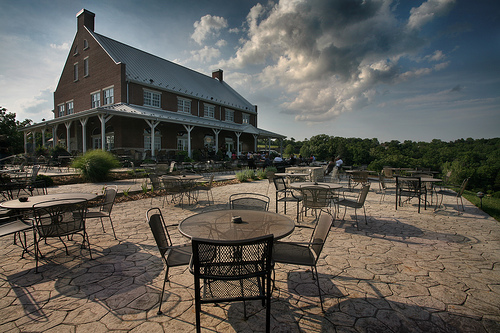 Canterbury Hill sits on top of a rock bluff with a stunning view of the Missouri State Capital and the rolling hills of Callaway County. It's less than a mile off the North Jefferson point of the trail.
The historic town of Hermann is a small detour from the Katy Trail, offering German influenced charm and several wineries to visit.
Adam Puchta Winery- Hermann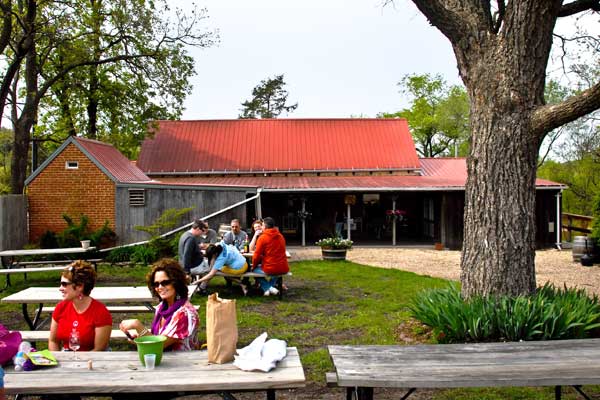 Tucked in the valley near Frene Creek, Adam Puchta Winery produces fine wines of world class stature with the ambiance of old family tradition.
Endless Summer Winery- Hermann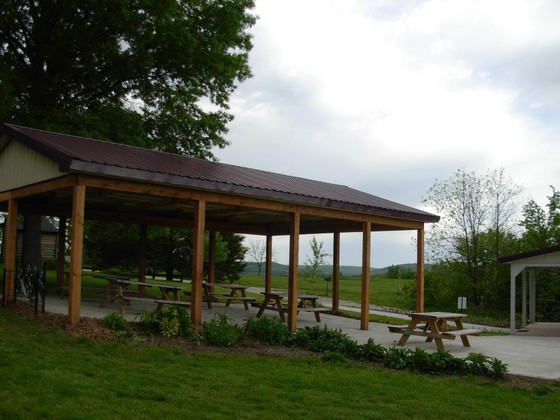 Endless Summer Winery is a family winery with unique wines. They specialize in fruit wines, also offering hard to find wines, such as Pecan wine.
Hermannhof Vineyards- Hermann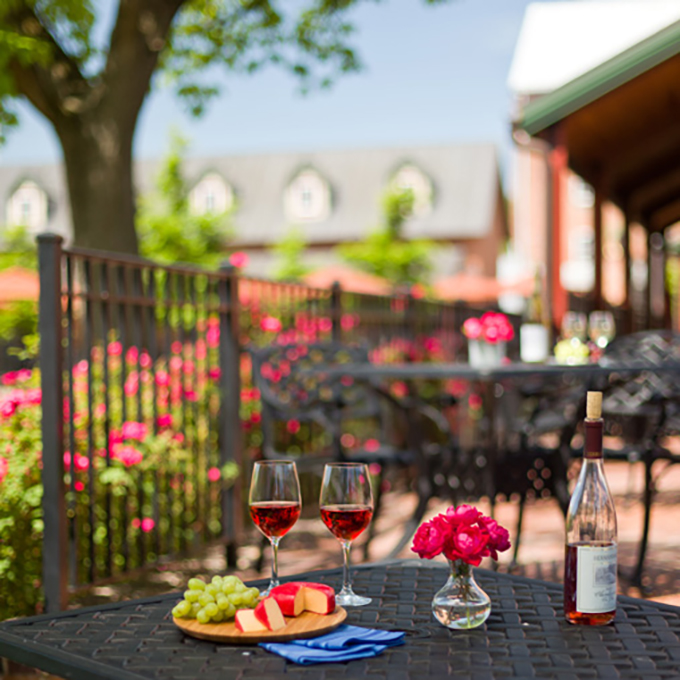 Hermannhof Winery, with German heritage dating back to 1852, is a National Historic Site. The century-old stone and brick building and wine cellars serve as the foundation for their winemaking.
OakGlenn Winery- Hermann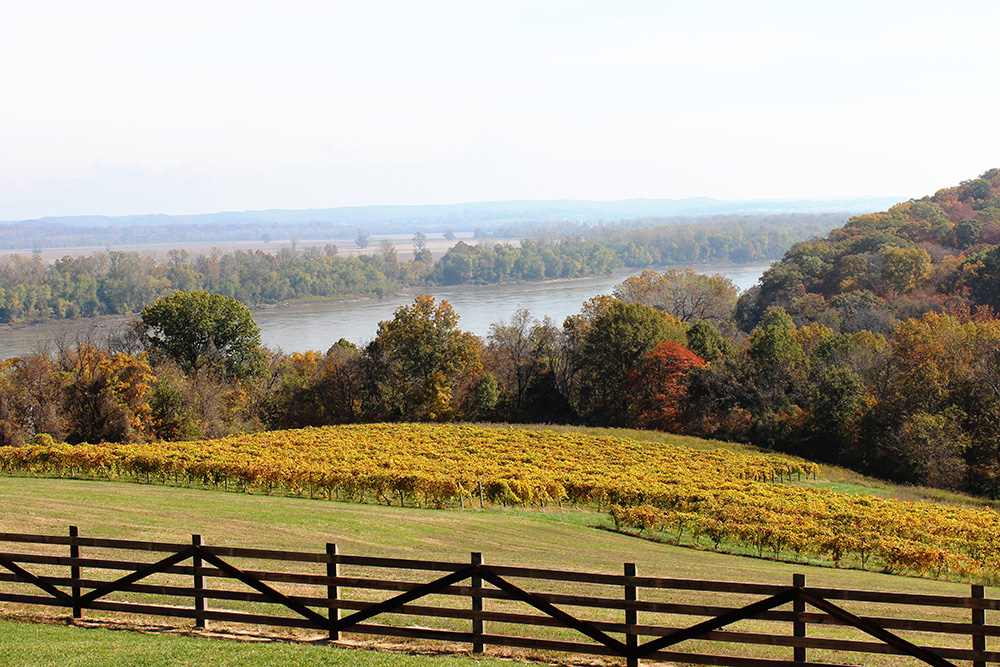 Situated high on the bluffs overlooking the Missouri River, vineyards and countryside, OakGlenn Vineyards and Winery offers a spectacular view in a setting that takes your breath away.
Stone Hill Winery- Hermann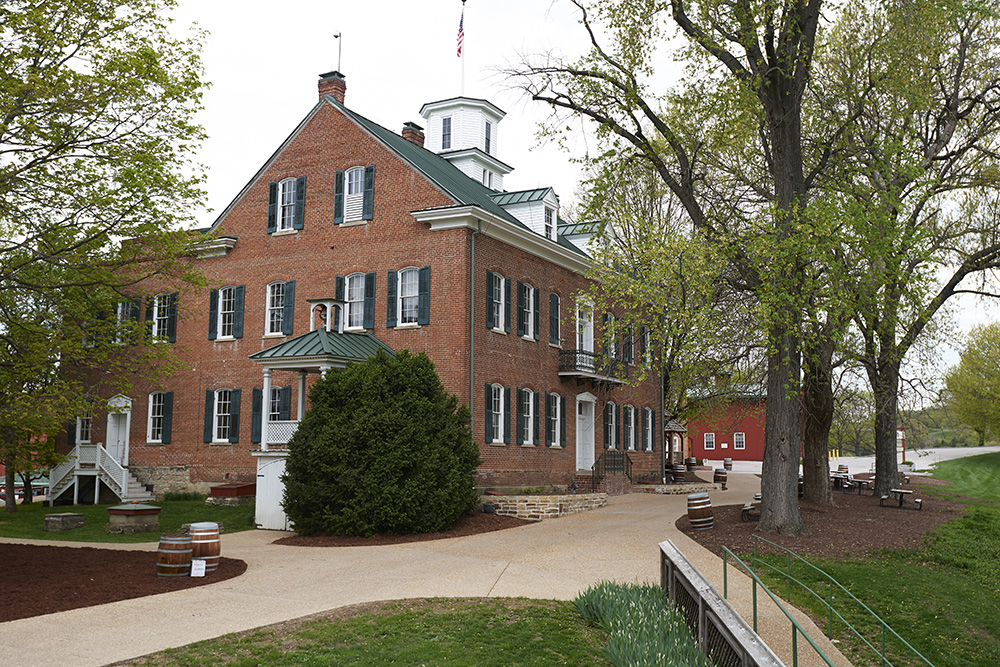 Enjoy spectacular scenery from the winery's Conservatory on the inside to the commanding view overlooking the town of Hermann on the outside. Or dine in casual comfort at the adjacent Vintage Restaurant.
Lost Creek Vineyard- Marthasville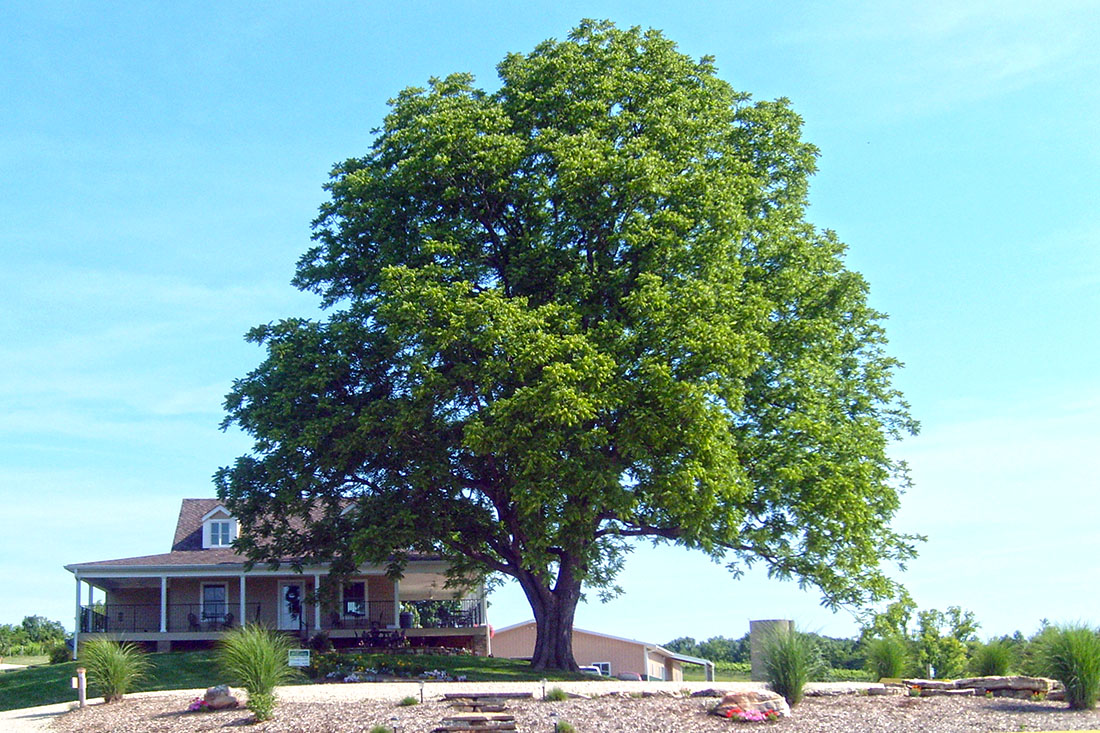 Lost Creek Vineyard is a quaint, family owned winery. Enjoy the scenic, pastoral views in a comfortable, relaxed atmosphere right off the trial.
Blumenhof Vineyards & Winery- Dutzow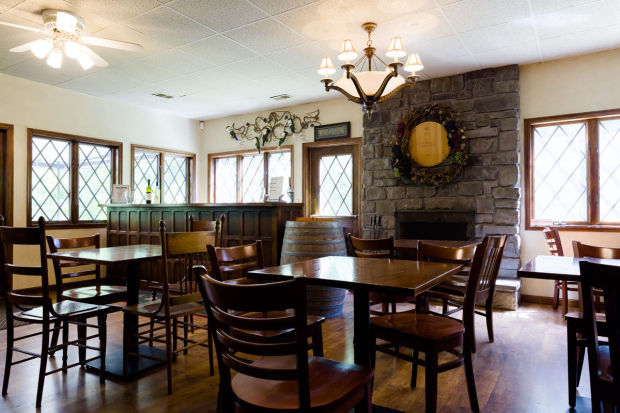 Beginning with its first vintage in 1986, Blumenhof Winery has been dedicated to growing, producing, bottling a wonderful selection of Missouri-grown varietal wines from their vineyard, established in 1979. Sample wines and picnic on the deck and grounds.
Augusta Winery- Augusta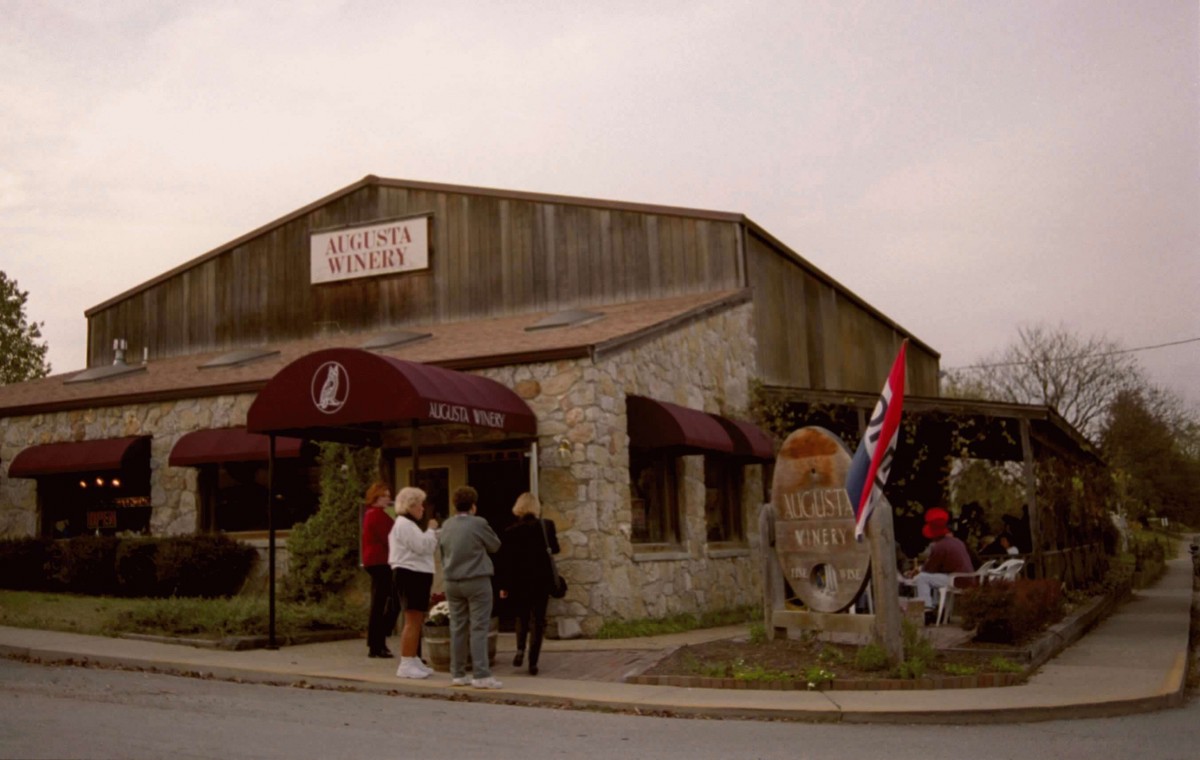 The Augusta Winery features high quality wines, ranging from dry dinner wines to sweet dessert wines. Medals from around the country attest to the quality of these delicious wines.
Montelle Winery- Augusta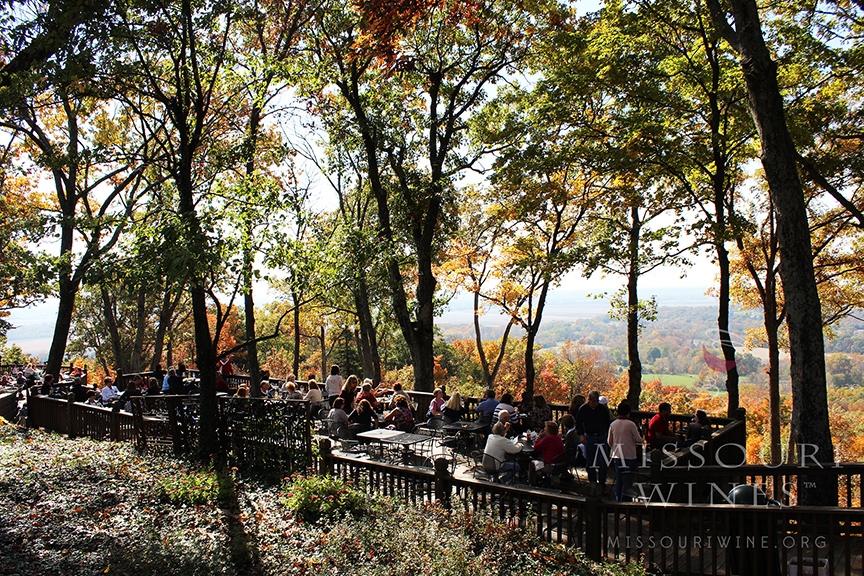 Montelle Winery is located atop Osage Ridge and commands a mind-blowing view. Winner of numerous awards, Montelle has achieved fame for its superb dry and semi-dry table wines.
Mount Pleasant Estates- Augusta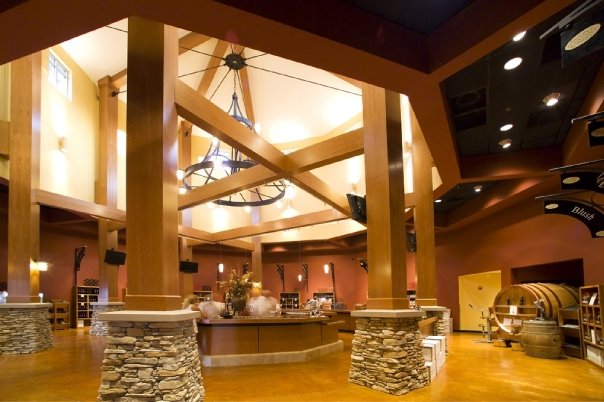 Mount Pleasant Estates offers a calm, friendly experience quite the opposite of the daily hustle and bustle of the city. Enjoy wine tasting and then settle down on the patio with its majestic view.
Noboleis Vineyards- Augusta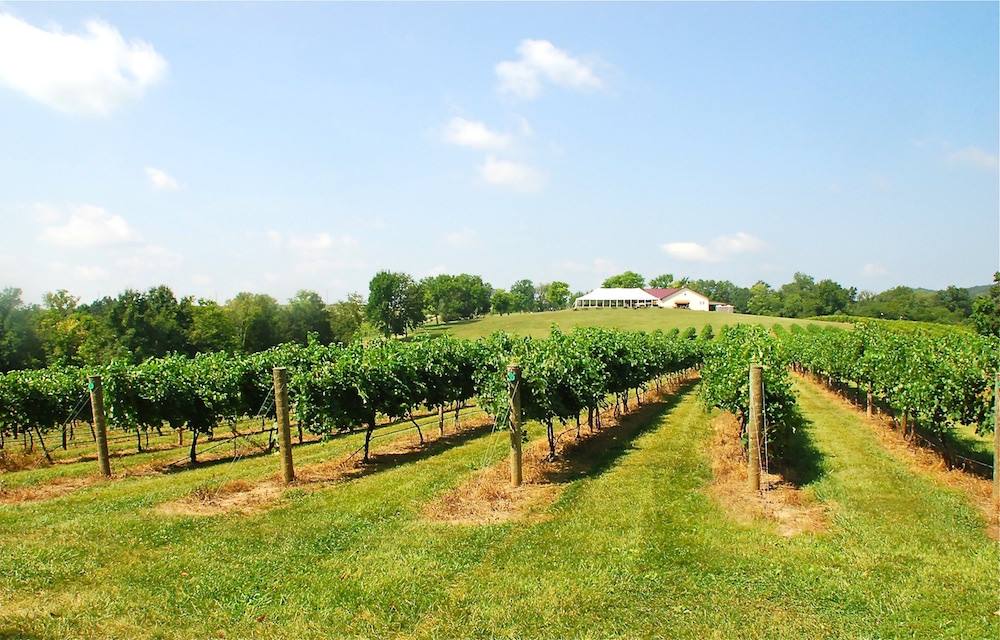 As a boutique winery, Noboleis offers quality wines that range from dry to sweet and serve every palate. The tasting room and winery sit on top of a hill overlooking vineyards and the rolling hills of Augusta, MO.
Balducci Vineyards- Augusta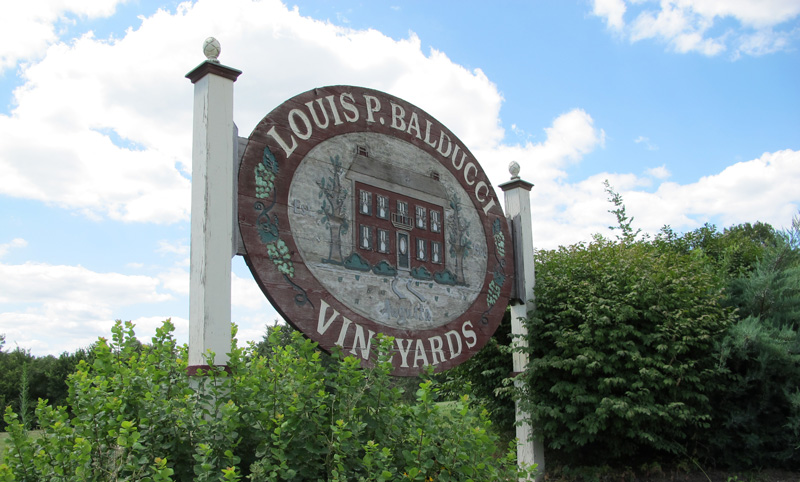 At Balducci Vineyards you'll find great food, great wine and great friends go hand in hand. Balducci features world class wine and food, paired with beautiful scenic vistas.
Sugar Creek Winery & Vineyards- Defiance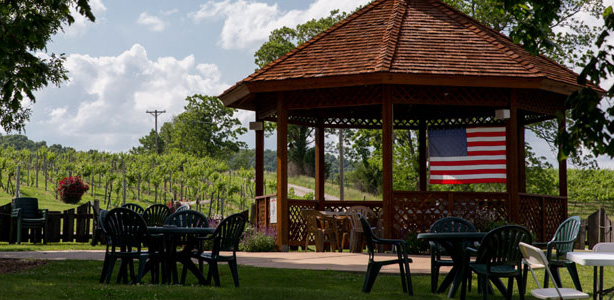 Just off the trail in Defiance, you'll be directed to turn up a hillside road for Sugar Creek Winery. When reaching the top you will be rewarded by a wonderful view that takes in the Missouri River and its bluffs to the east and estate grown grapes to the west.
Chandler Hill Vineyards- Defiance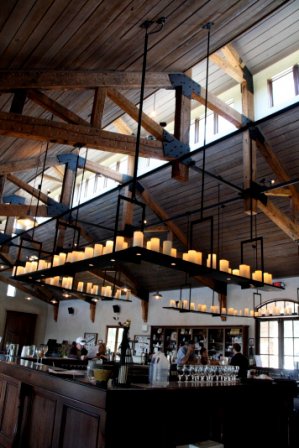 Chandler Hill Winery overlooks vineyards, a hidden lake, and the inspiring Osage valley teeming with wildlife. As you enter you will see rolling hills of grapes being nurtured for future vintages.
Little Hills Winery & Restaurant- St. Charles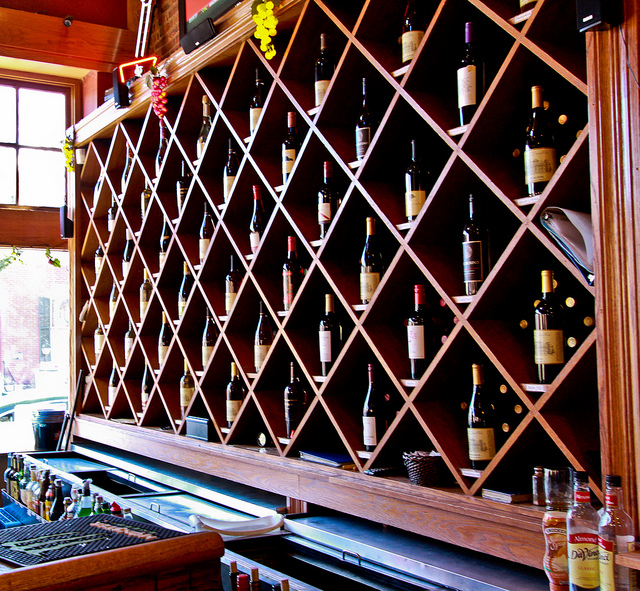 Winery of the Little Hills, nestled in quaint downtown St. Charles, produces some 15 types of wine all bottled locally. The winery serves lunch and dinner seven days a week, year round.
Bonus!
Take a side trip from the Katy Trail down Highway 100 between Hermann and Washington to catch these 3 great Missouri wineries and then join back up with the trail.
Bias Winery- Berger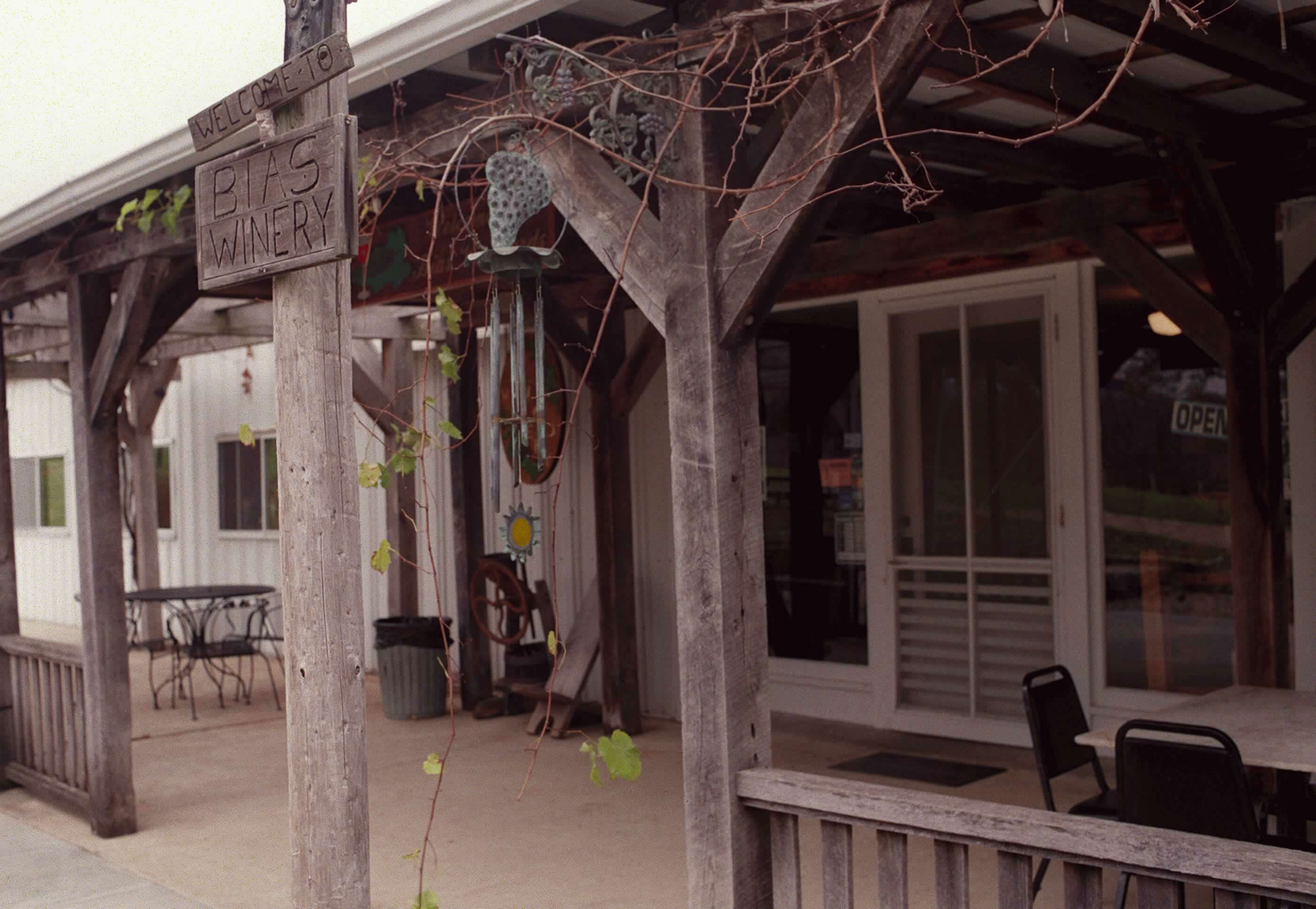 Located on a 64-acre farm high atop the scenic bluffs overlooking the Missouri River Valley, their wines are produced from their vineyards just 600 feet from the winery itself.
Kuenzel Valley Winery- New Haven
At Kuenzel Valley Winery you will not hear the traffic or sounds of the city. You will enjoy the serenity and seclusion of the country. It sits beside a small creek in a valley setting under a canopy of white sycamore trees.
Robller Vineyard- New Haven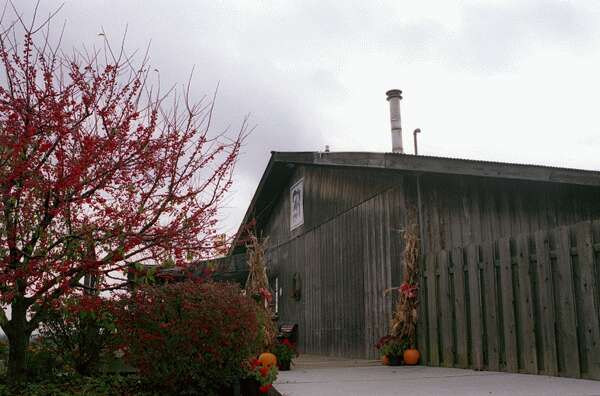 Taking supreme advantage of the picturesque countryside is Röbller Vineyard Winery. Their wines focus on French hybrid varieties and European styling in blends.