Printer Friendly
Vidal Blanc
Often dry to semi-dry with fragrances of a fresh summer garden. This wine encompasses clean, citrus fruit flavors of apples and lemon. Simple, fresh ingredients like basil and garlic, as well as seafood and poultry, are best with this wine.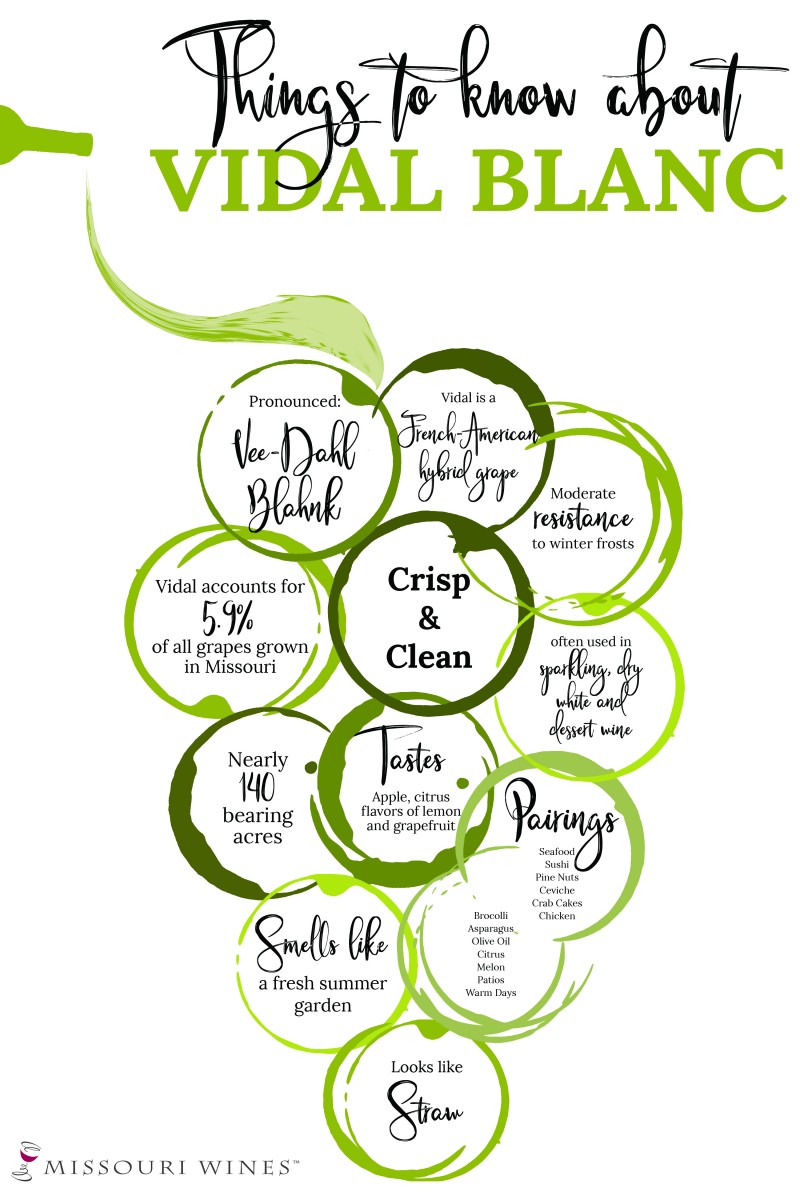 Sounds like: vee-dahl blahnc
 
Looks like: straw
 
Smells like: a fresh summer garden
 
Tastes like: apple and citrus flavors of lemon and grapefruit 
 
Feels like: clean and full
 
Pairs well with: seafood, poultry and fresh herbs
The Missouri Wine and Grape Board invites you to celebrate June as Vidal Blanc Month.