Printer Friendly
Norton
Norton is an American grape, Vitis aestivalis, found near Richmond, Virginia. A hardy grape with vigorous vines, Norton is Missouri's official state grape. It produces a rich, full-bodied dry red wine with berry flavors and spicy overtones. Genetically the same, this wine may be bottled as either Norton or Cynthiana.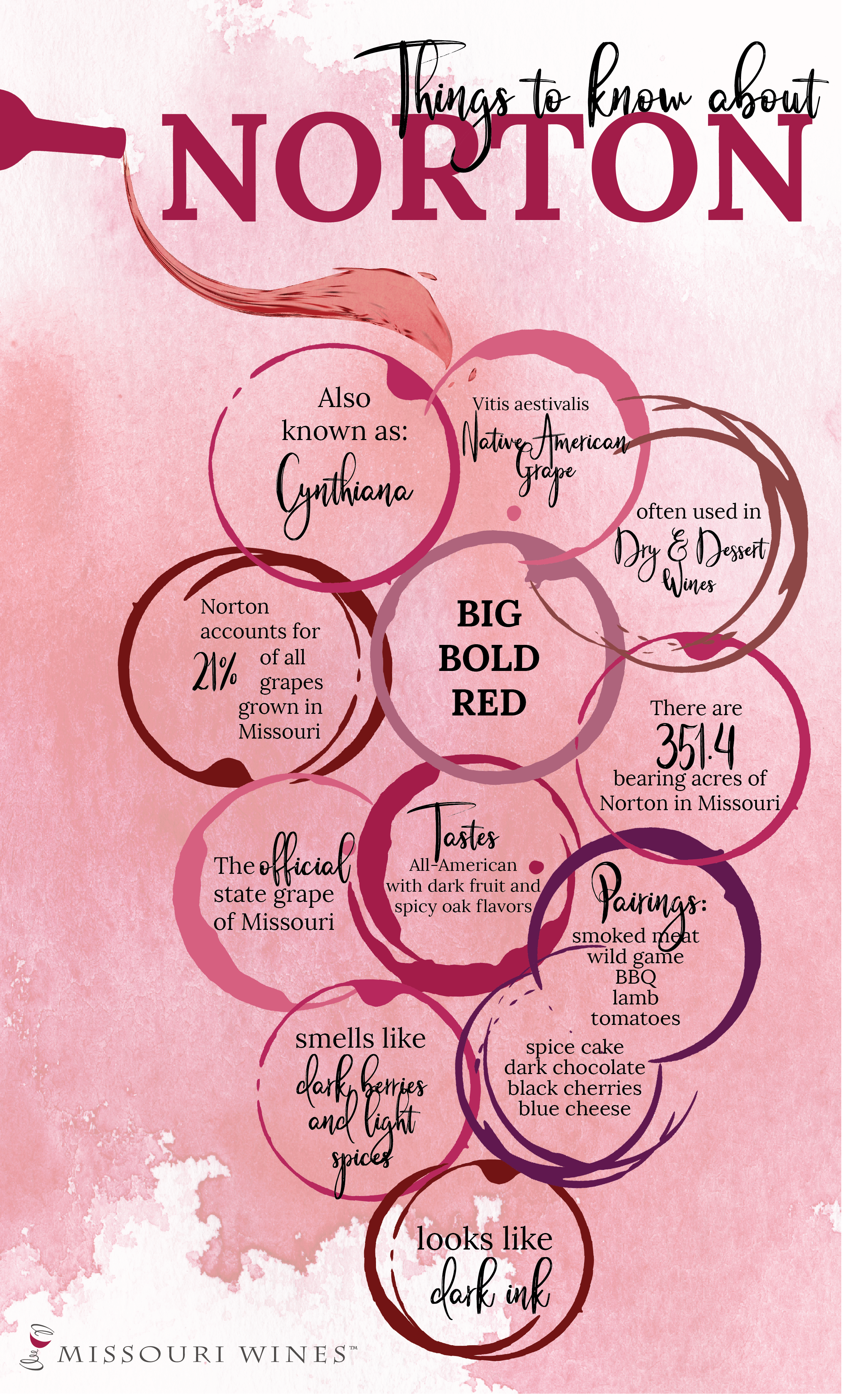 Sounds like: nore-tuhn (Also known as Cynthiana: sin-thee-ana)
Looks like: dark ink
 
Smells like: dark berries with light spices
 
Tastes like: an All-American wine with dark fruit and spicy oak flavors
 
Feels like: big and bold
 
Pairs well with: smoked meat, wild game, barbecue, lamb, steak dinner and fireplaces
The Missouri Wine and Grape Board invites you to celebrate January as Norton Month.