Sip into Summer with Vidal Blanc
June 03, 2021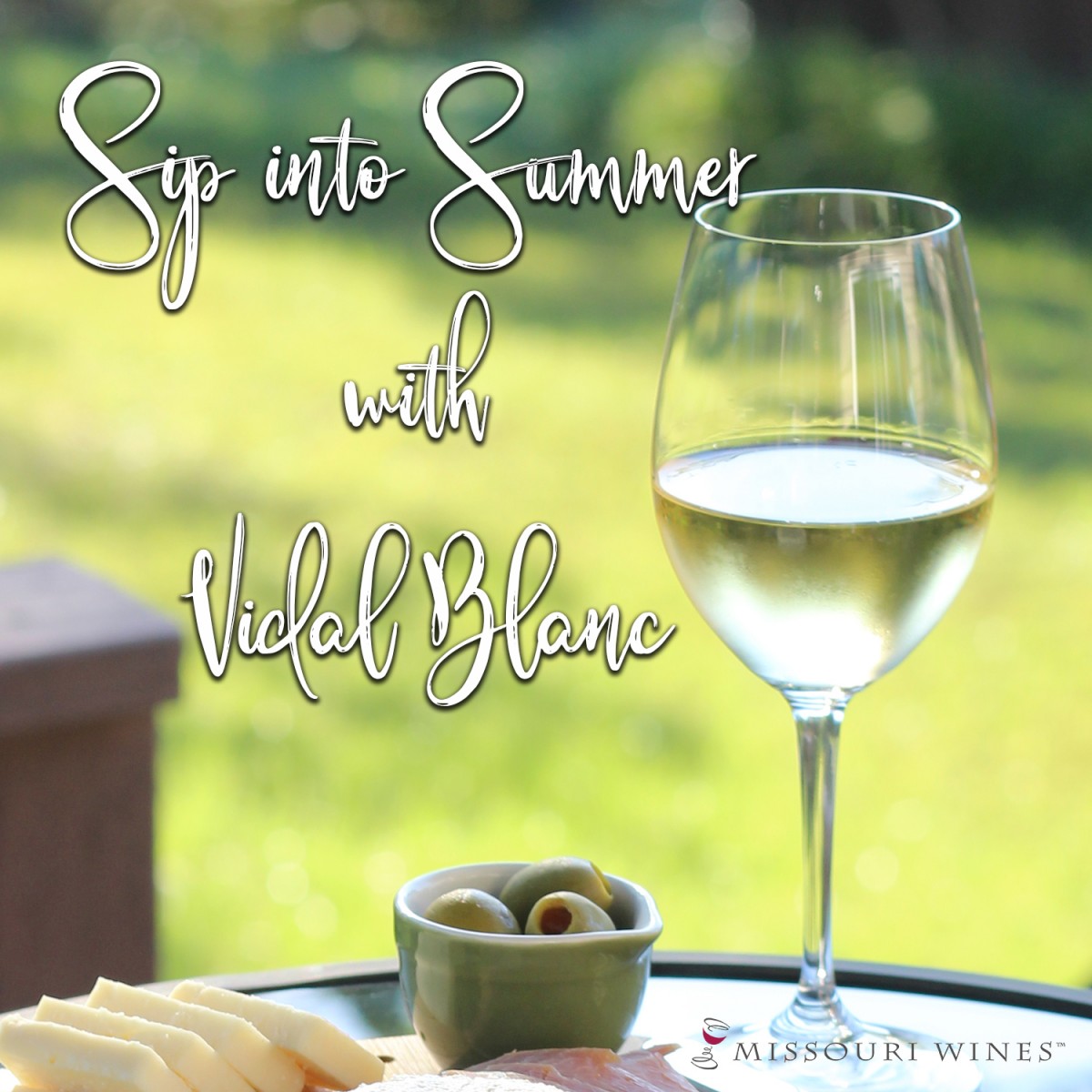 Warm weather, longer days and sweet sunshine have arrived in the Show-Me State. We welcome outdoor gatherings, picnic sipping sessions, and experiencing wine country with a glass of award-winning Missouri wine in hand. This summertime shift is the perfect opportunity for wine fans to explore crisp and refreshing white wine varietals that are sure to satisfy on a warm day. This June, celebrate Vidal Blanc in Missouri wine country and sip into summer.
Vidal Blanc is a French-American hybrid grape that produces a dry to semi-dry white wine. Some Missouri winemakers even produce mouthwatering sparkling and dessert wines with this hardy grape! Nearly 140 acres of Vidal Blanc grapes are grown across Missouri, accounting for 5.9% of grape production in the Show-Me State. Learn more about Vidal Blanc here [1].
Vidal Blanc has all the elements of summer in a glass. This refreshing wine has aromas of a fresh garden, and flavors of ripe summer delights like apples and lemon. This varietal's palate-pleasing citrus notes are the perfect complement to a summertime patio or poolside sipping session.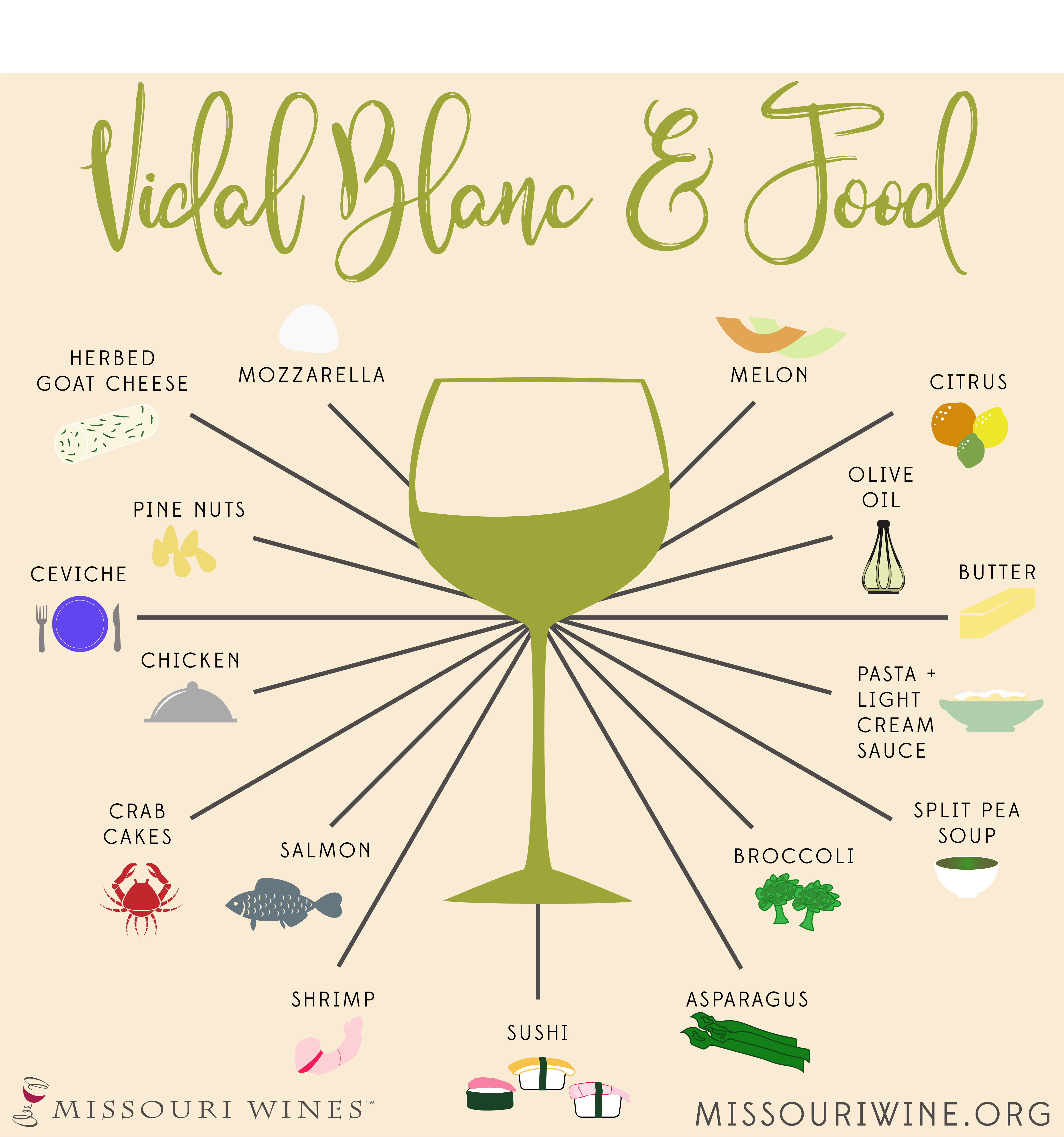 This clean and crisp varietal is a delightful pair to seafood and poultry, as well as fresh herbs. Vidal Blanc is also a pairing partner in many recipes, including satisfying cake [2], delightfully delicious squash gratin [3] and crowd-satisfying pasta primavera [4]. Besides being a food-friendly wine, Vidal Blanc makes an excellent addition to thirst-quenching summertime winetails like Pineapple Joy [5].
Whether you choose to enjoy a glass of clean and crisp Vidal Blanc at one of Missouri's 125 wineries [6], or uncork and savor at home, we've got helpful resources to make it easy to find award-winning wine near you [7].
This June, sip into summer with Vidal Blanc.