The Women of Missouri Wineries
March 08, 2021

March is designated as Women's History Month and we want to take this time to recognize those that are laying the foundations today for those who will follow in their footsteps in the years to come. These women serve in many different capacities, each works diligently to uphold the quality and reputation of Missouri's wines.
(Please note: This information has been compiled from a survey and is by no means a complete list of all the women who work in Missouri wineries.)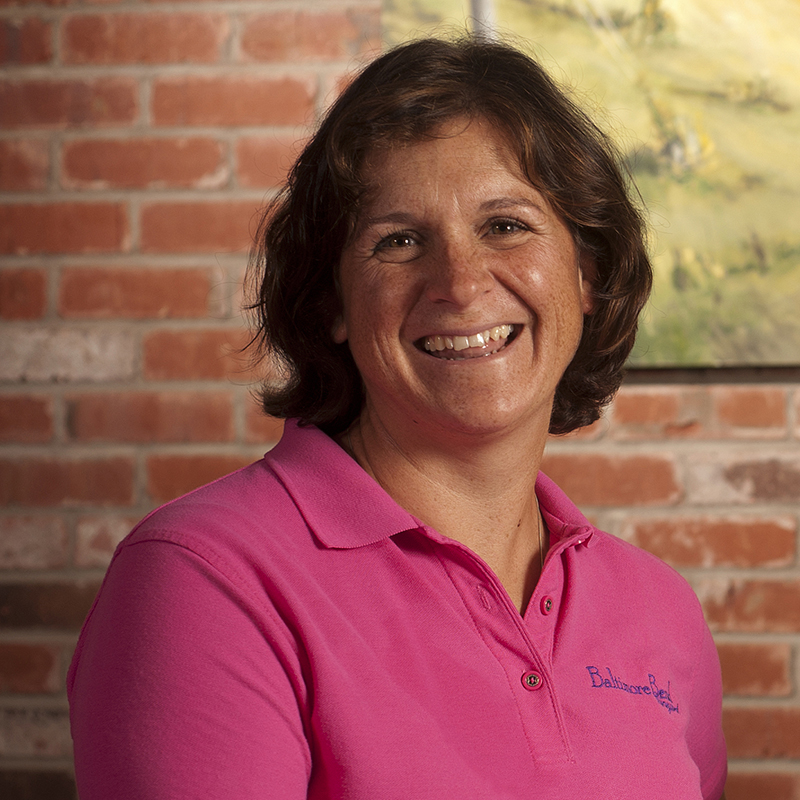 Sarah Schmidt is an owner of Baltimore Bend Vineyard, and has been instrumental in all aspects of the vineyard and winery's growth over the years. She moved into the head winemaking role 12 years ago. She holds a bachelor's degree in agricultural journalism from the University of Missouri - Columbia, and a certificate in enology from Washington State.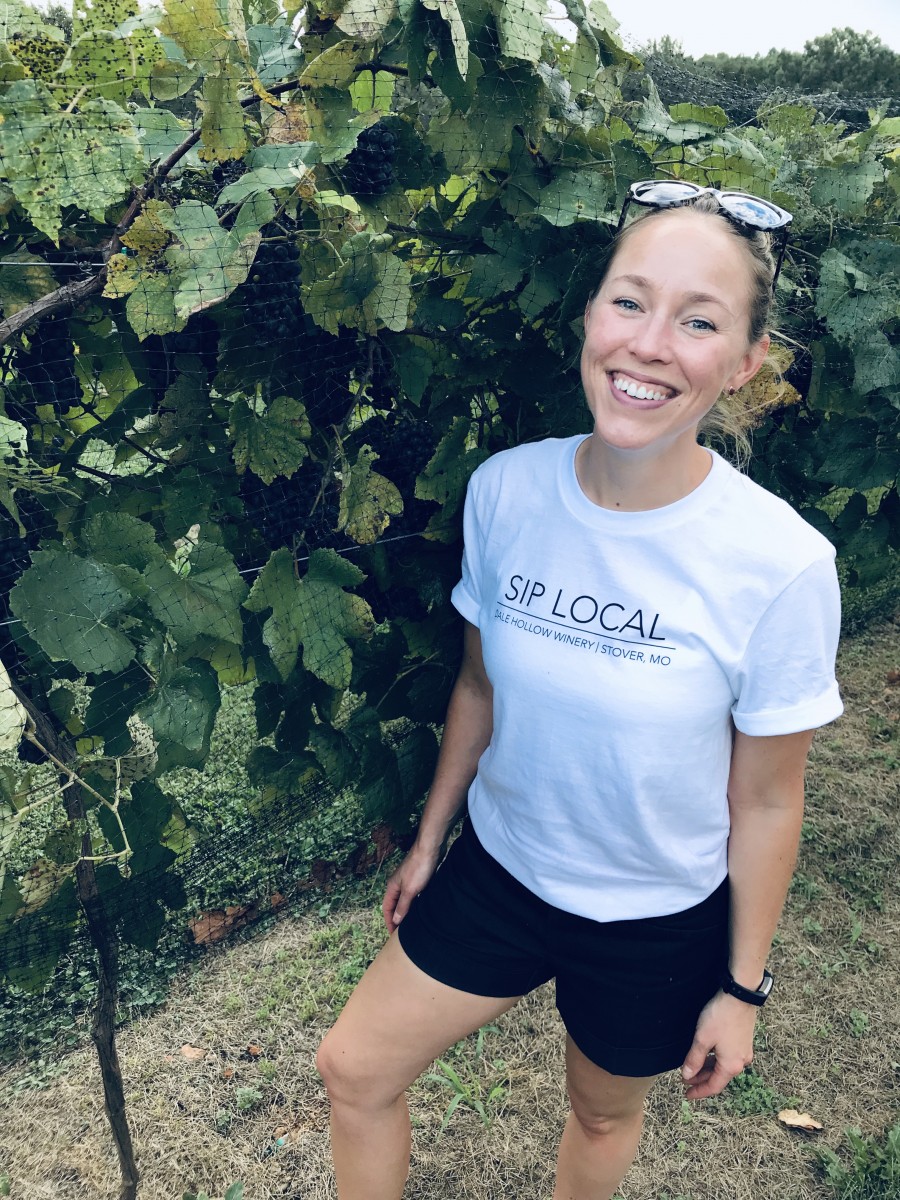 Katy Dale is co-owner of Dale Hollow Winery and is essential to every step of the winemaking process: pruning, harvest timing, yeast and oak selection, blending, finishing and packaging. Her mother-in-law, Beth Dale, draws all of the label pictures and Katy builds out the labels.
 
Edg-Clif Vineyards and Winery [3]
From left to right: Girard Keesee, Cyndy Keesee, Rachael Fry, Steffie Littlefield, Stephen Littlefield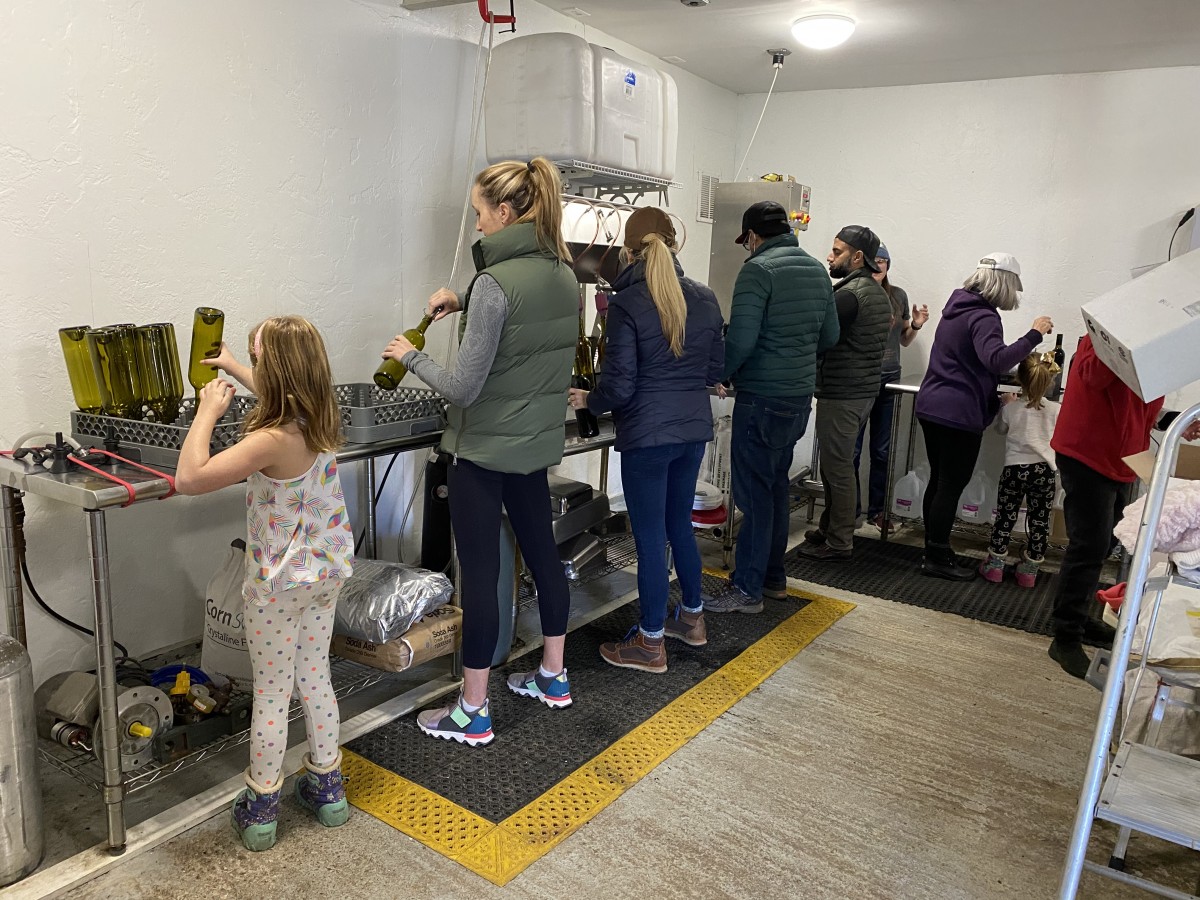 Three dynamic women keep things running smoothly at Edg-Clif Vineyards and Winery. Cyndy Keesee is the winemaker and co-owner of the winery along with her sister, Steffie Littlefield. Steffie has degrees in agriculture, horticulture and economics and utilizes her experience as the vineyard manager. Rachael Fry oversees their craft brewery. The winery is situated on beautiful farmland in the Missouri Ozark hills, a unique property that has been in the family for three generations.
Pictured here is Cyndy Keesee with her daughter, two nieces and two grandnieces who are getting a lesson in winemaking.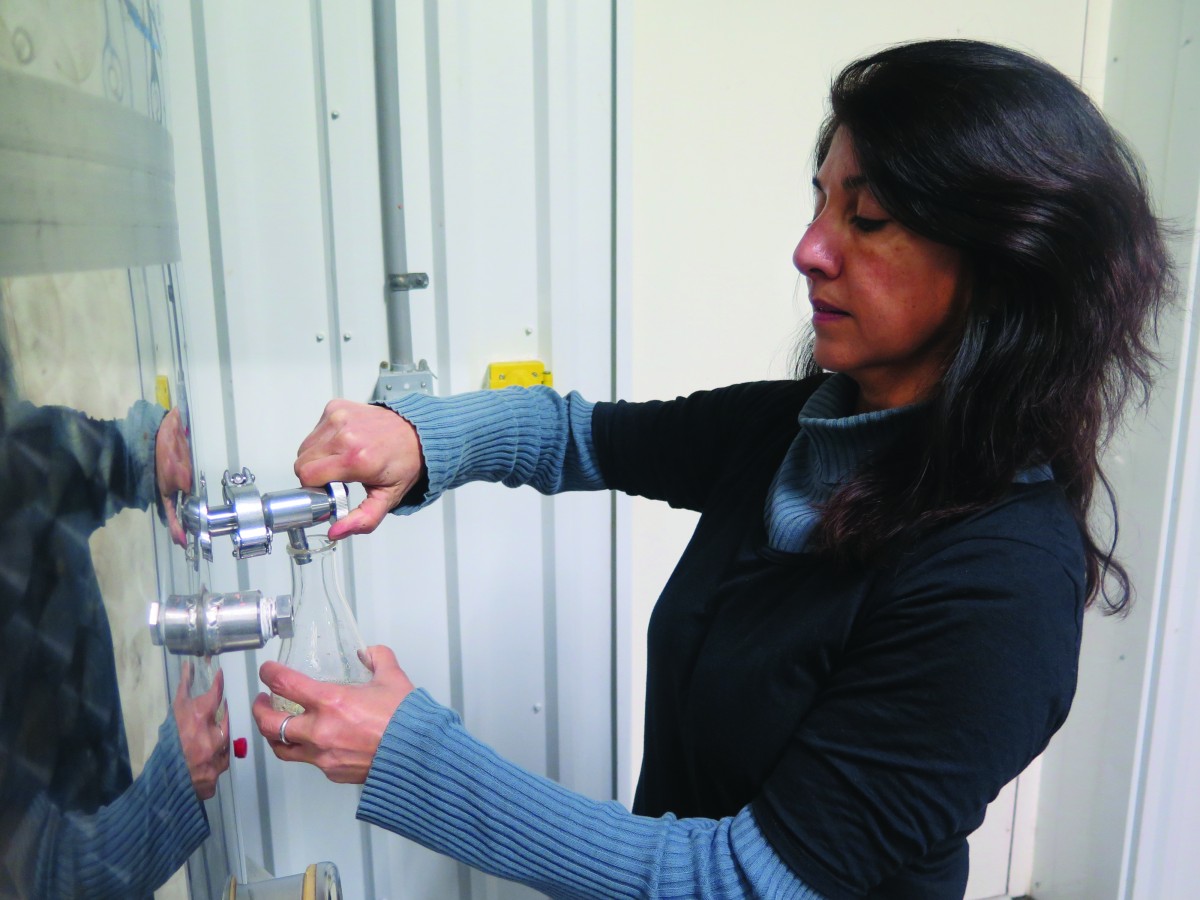 Fence Stile Vineyards and Winery [4]
Shriti Plimpton is the founder, owner and winemaker at Fence Stile Vineyards and Winery. Shriti established the winery and vineyards in 2009. Her focus is on distinctive wines that appeal to a wide range of tastebuds using French-American hybrid and Vitis vinifera clones. She is quite innovative in product development, including developing and bottling Missouri's first piquette and skin-contact wines.
Hemman Winery [5]
While Bonnie leaves the winemaking up to her husband, Doug, once the wine is bottled she takes over. From labeling to paperwork, sales and promotions, she keeps things running smoothly.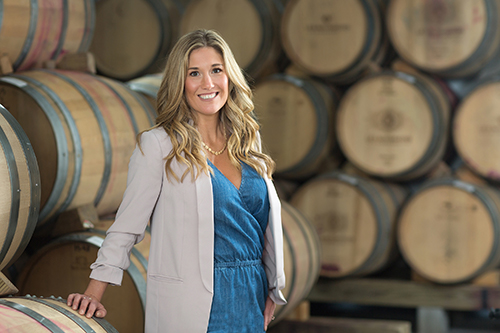 Rachel Holman (left) is the owner and CEO of Les Bourgeois Vineyards. Prior to acquiring ownership, Rachel served in many capacities at the winery, including Director of Catering and Marketing. She was named the CEO in 2013 and took over strategic planning, financial management, retail operations, production and human resources in addition to wholesale and marketing. Rachel and her husband, Jacob Holman, the head winemaker at the winery, bought the winery with an outside investor in 2019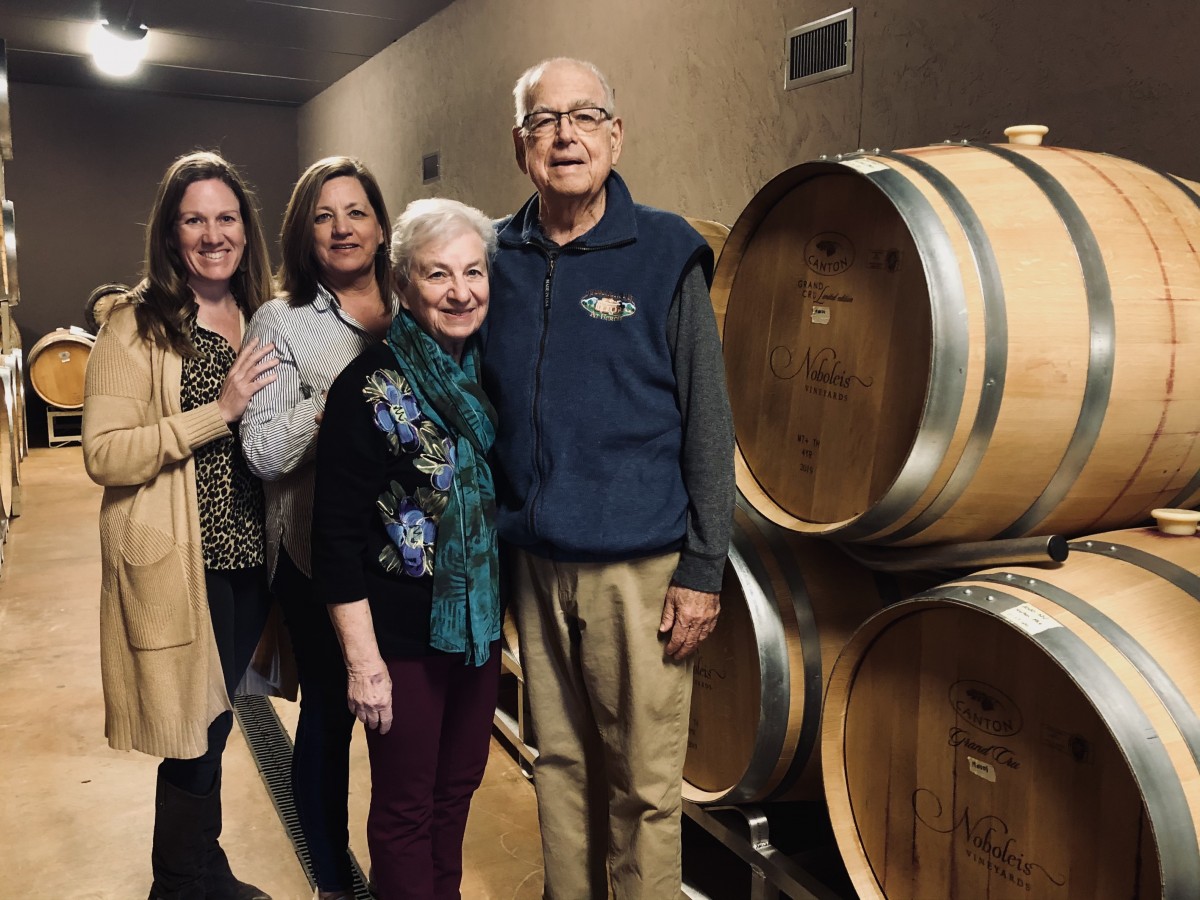 Pictured left to right: Angie Geis, Christine Newbold, Lou Ann Nolan & Bob Nolan. 
Lou Ann and Bob Nolan are the original dreamers and current part owners of Noboleis Vineyards. Lou Ann gave the winery its name by combining elements of the three family names: Nolan, Newbold and Geis. Their daughters, Christine Newbold and Angie Geis, who are also part owners at the winery, have worn many hats over the years. Currently, Christine has the role of CFO and managers the day-to-day operations, while Angie handles business development. Together, they have turned Lou Ann and Bob's dream into a thriving winery which celebrated its 10th Anniversary Year in October 2020.
Primitive Olde Crow and Winery [8]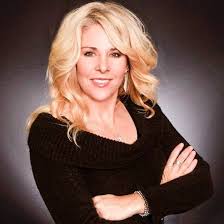 Primitive Olde Crow and Winery has an all-female staff including owner, Lora Anstine. Lora has been a pillar in the community for several years. She owns several businesses in Clinton, as well as other towns in Missouri. She is a confident, hardworking woman who puts her customers and clients first.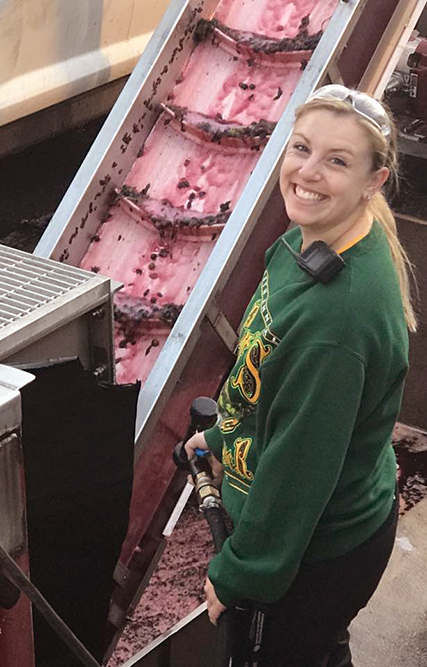 St. James Winery [9]
Kendra Wood serves as the lab manager at St. James Winery. In her current role, she ensures that the wines are at the correct chemical levels and stable before bottling. She also assists the winemakers by preparing bench trials throughout the entire process. Prior to that, Kendra served as the winery's lab assistant. She earned a chemical engineering degree from the Missouri University Science and Technology. 
Top Hat Winery [10]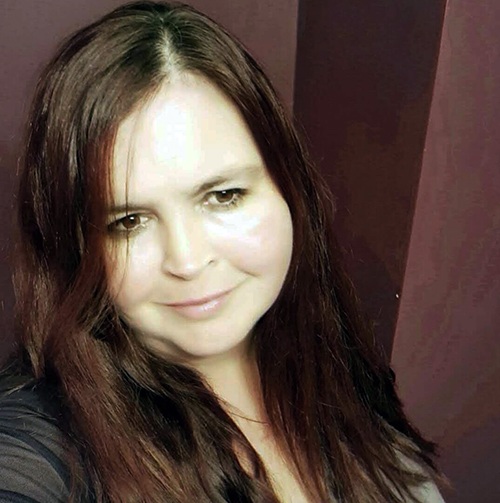 Missy Lentz is the co-owner of Top Hat Winery. She opened the winery with her husband several years ago. While owning and running a winery requires a lot of time and patience, Missy enjoys meeting new people and introducing them to their Missouri wines.   
Tyler Ridge Vineyard Winery [11]
Kathy Dennis and husband, Mike, share in the wine making process. Tyler Ridge is a very small winery and the only one in Greene County. They have been in business since 2012 and have 2.5 acres of vineyards. Their wine is made using only the grapes grown in their vineyards including Cayuga White, Chambourcin, Norton and Vignoles.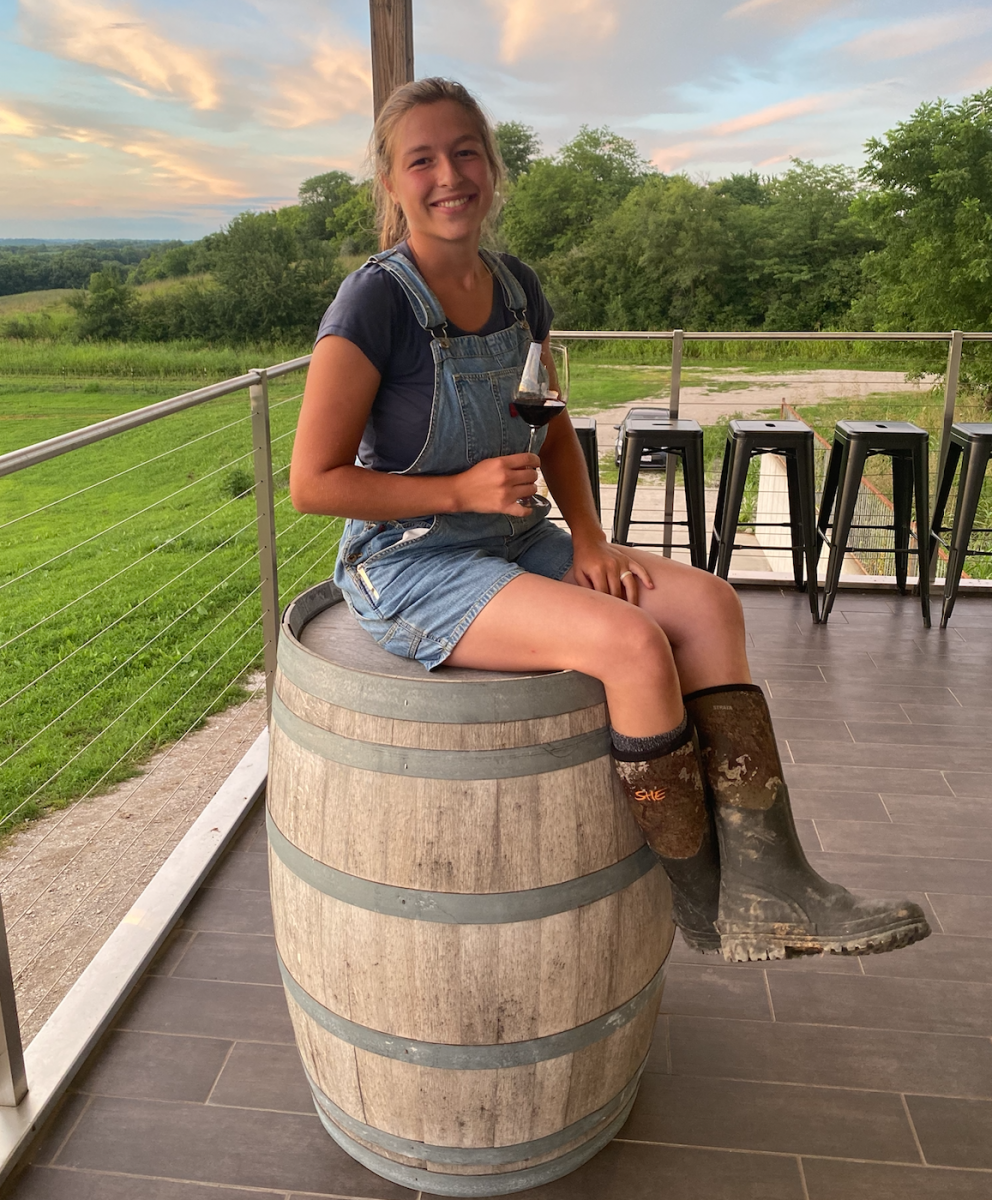 Vox Vineyards [12]
Sabrina Dinovo is the Assistant Winemaker and Vineyardist at Vox Vineyards. Sabrina facilitates the cultivation and protection of their rare, American heritage grapes and assists with all aspects of the winemaking. She harvested and produced the 2019 and 2020 vintages at Vox and is eager to experience each new harvest in the years to come.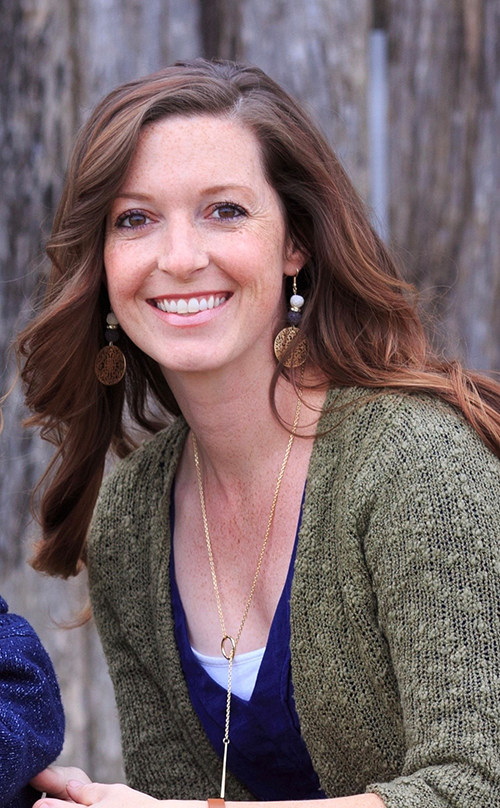 West Winery [13]
Kayla Hartung has been with West Wineries since 2010. Kayla began helping with events and working in the tasting room; however, with a background in science, she soon moved into the winemaking process. Kayla also manages the flagship West Winery location in downtown Macon. She is one of the many women who work at West Winery.
We invite you to visit Missouri wine country and toast to the wonderful women behind Missouri wines.