For #NationalMargaritaDay, Add Wine!
February 22, 2021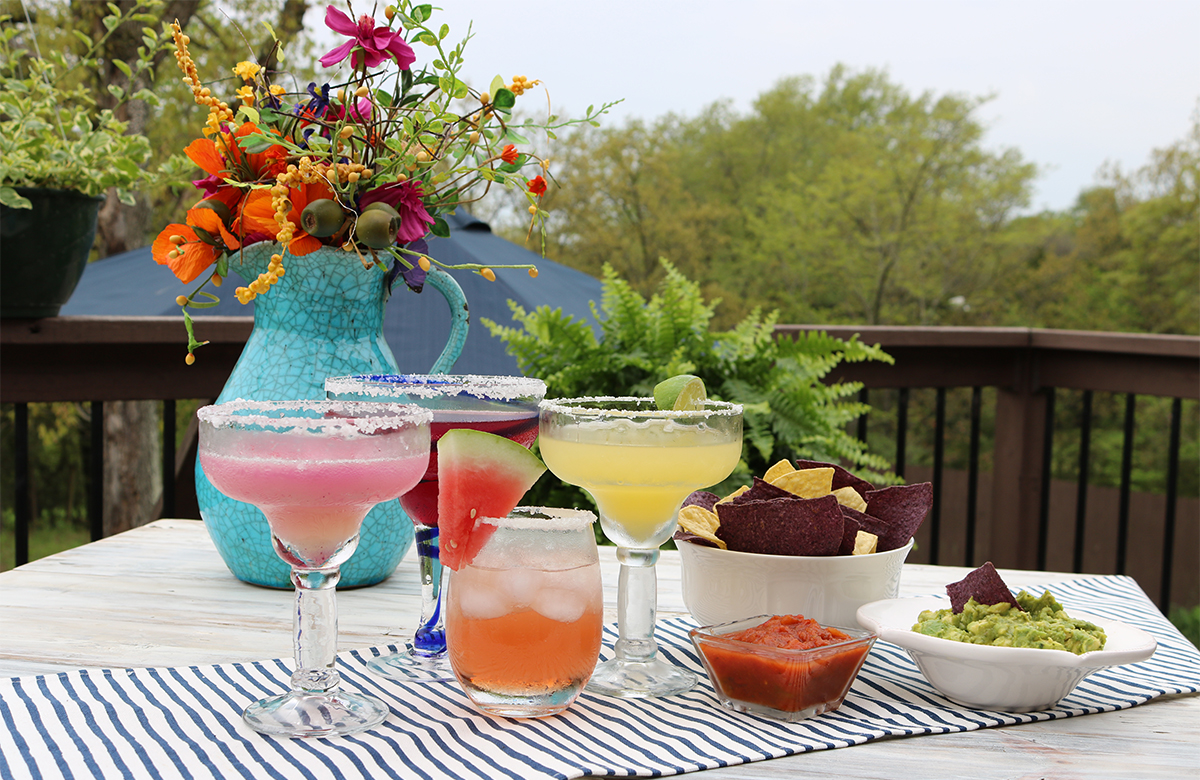 Mix up your Margarita recipe this year by adding award-winning Missouri wine. We've gathered some recipes that are sure to impress you and your guests.
Sunset Wine-a-Rita
*Recipe courtesy of Edg-Clif Farms & Vineyard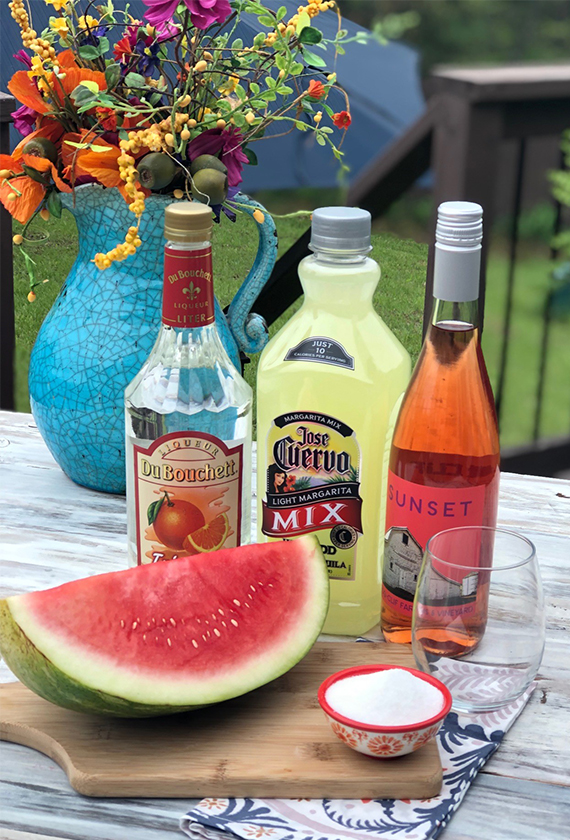 What you will need:
 lime juice
 sugar
 ice
 4 oz Sunset Rosé Wine
 1 oz Triple Sec
 2 oz margarita mix
 watermelon wedges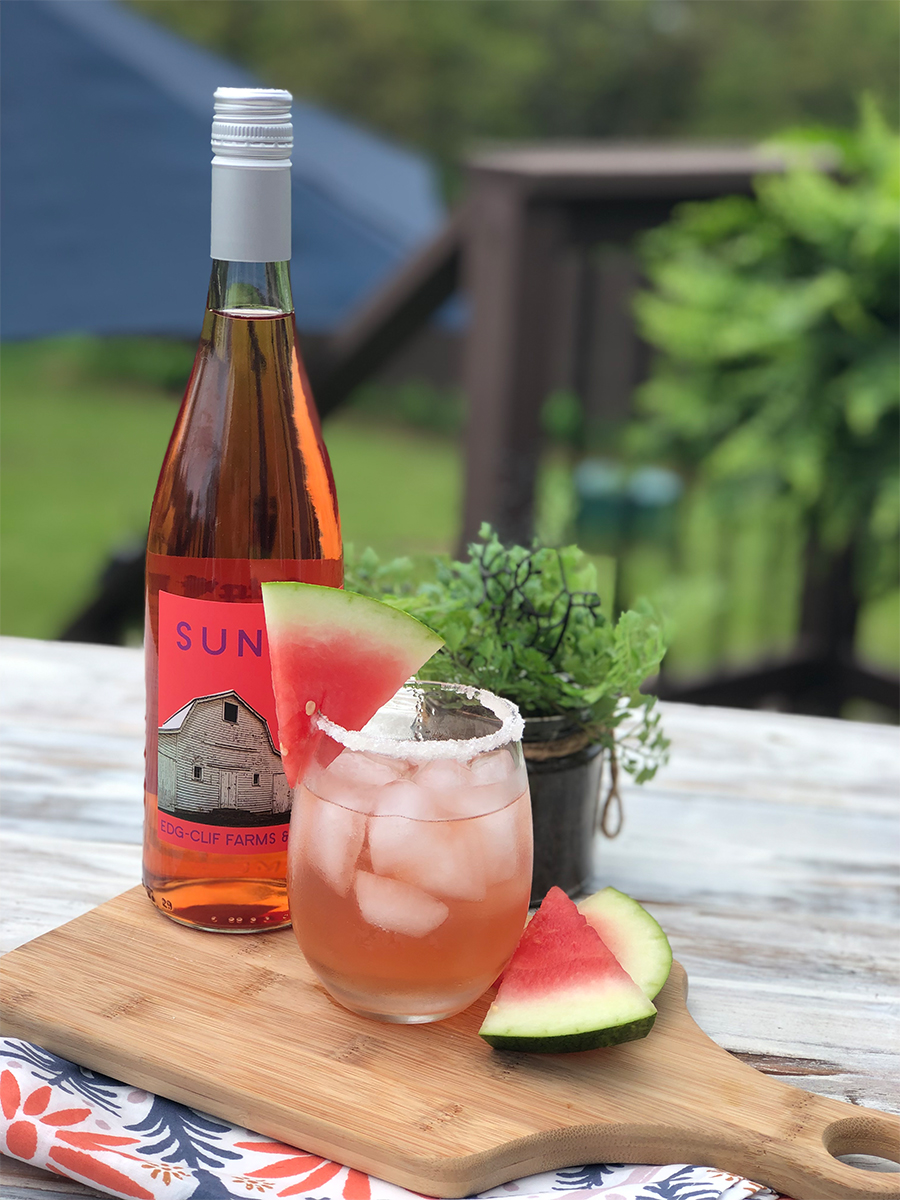 Instructions:
1. First, wet the rims of two margarita glasses in lime juice and then dip them in sugar to cover the top of the glasses.
2. Fill glasses with ice. (Be careful to avoid knocking sugar into glass)
3. Add wine, triple sec and margarita mix to a glass and stir.
4. Pour into glasses and finish with a watermelon wedge.
Frozen Red Wine Margarita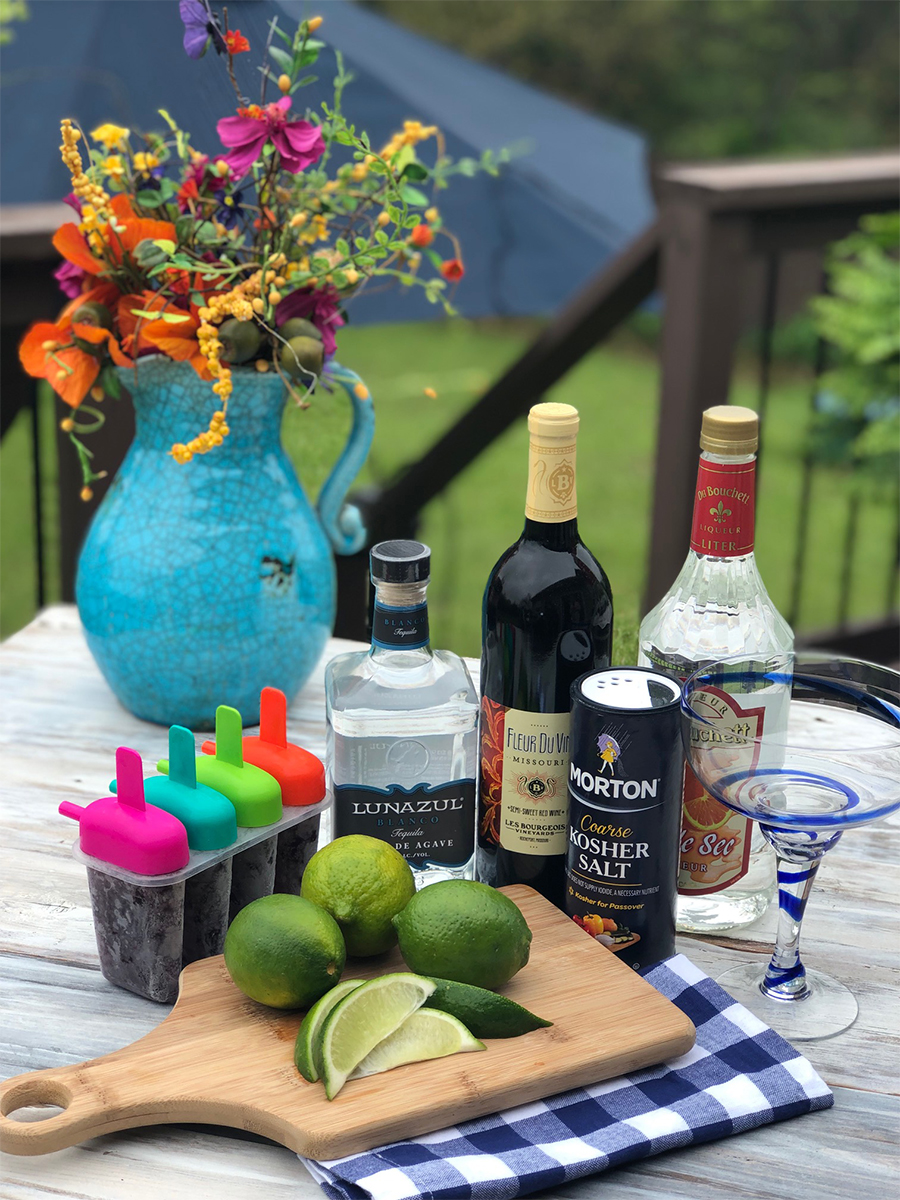 What you will need:
1 bottle of light and fruity red wine
8 oz tequila
12 oz margarita mix
2 oz lime juice
3 oz Triple Sec or Grand Marnier
1 pinch of kosher or flaky sea salt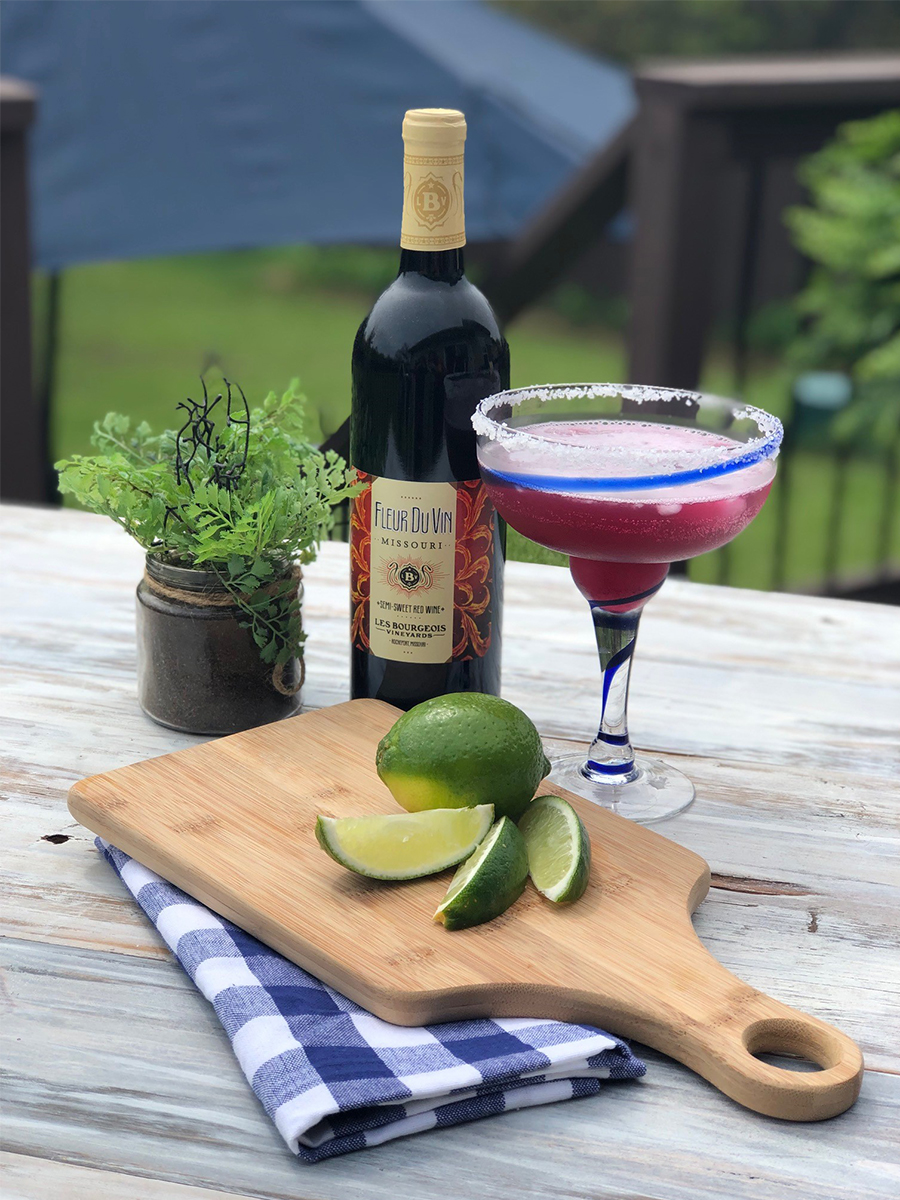 Instructions:
1. Pour the entire bottle of red wine into an ice cube tray and let freeze for at least 6 hours.
2. In a blender, mix tequila, margarita mix, lime juice, red wine ice cubes and triple sec until slushy.
3. Pour, sip and enjoy!
Optional: Before pouring your Red Wine Margarita, wet the rim of your glass with a lime wedge and sprinkle rim with salt.  
Citrus Wine-a-Rita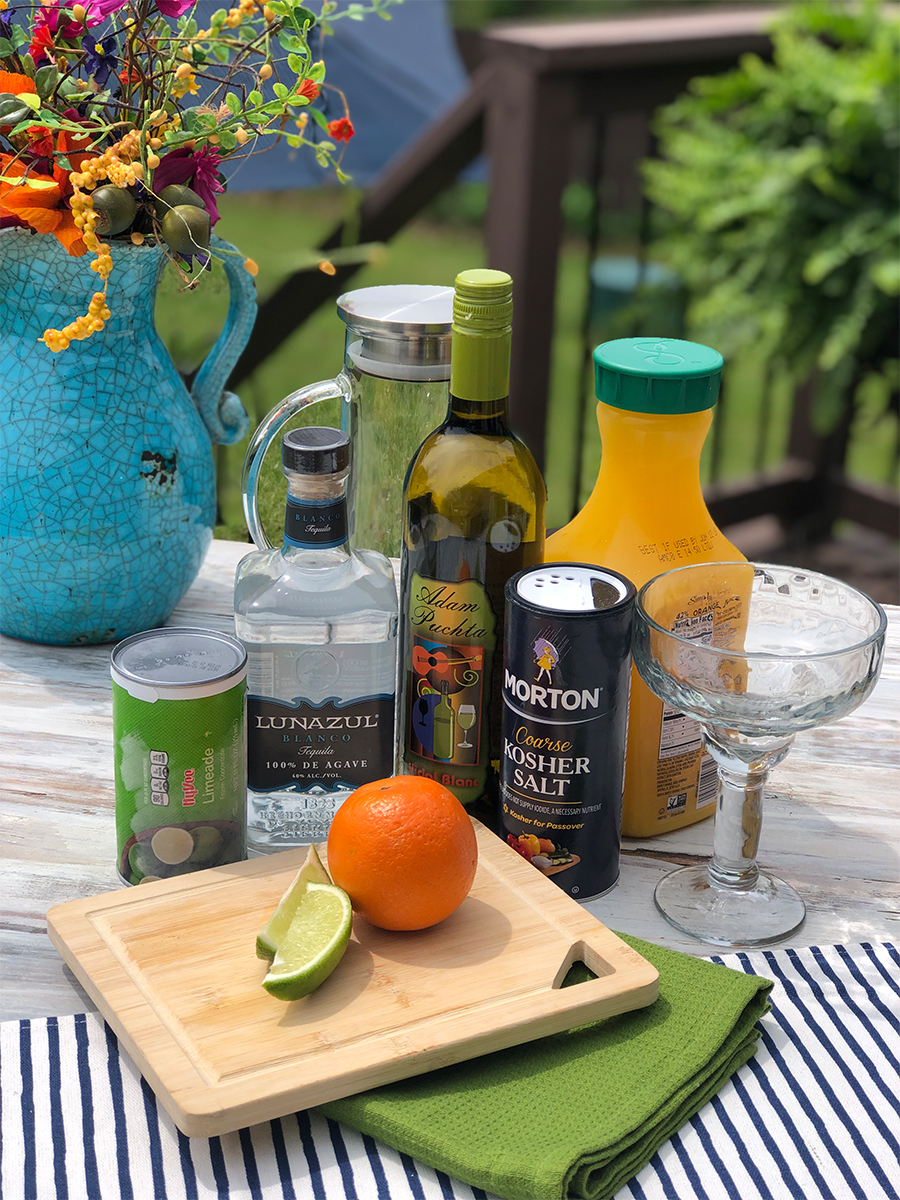 What you will need:
1 bottle Vidal Blanc
12 oz can of limeade concentrate
2 cups orange juice
1/2 cup (or more) quality tequila
water
sea salt 
lime or orange slices (optional for garnish)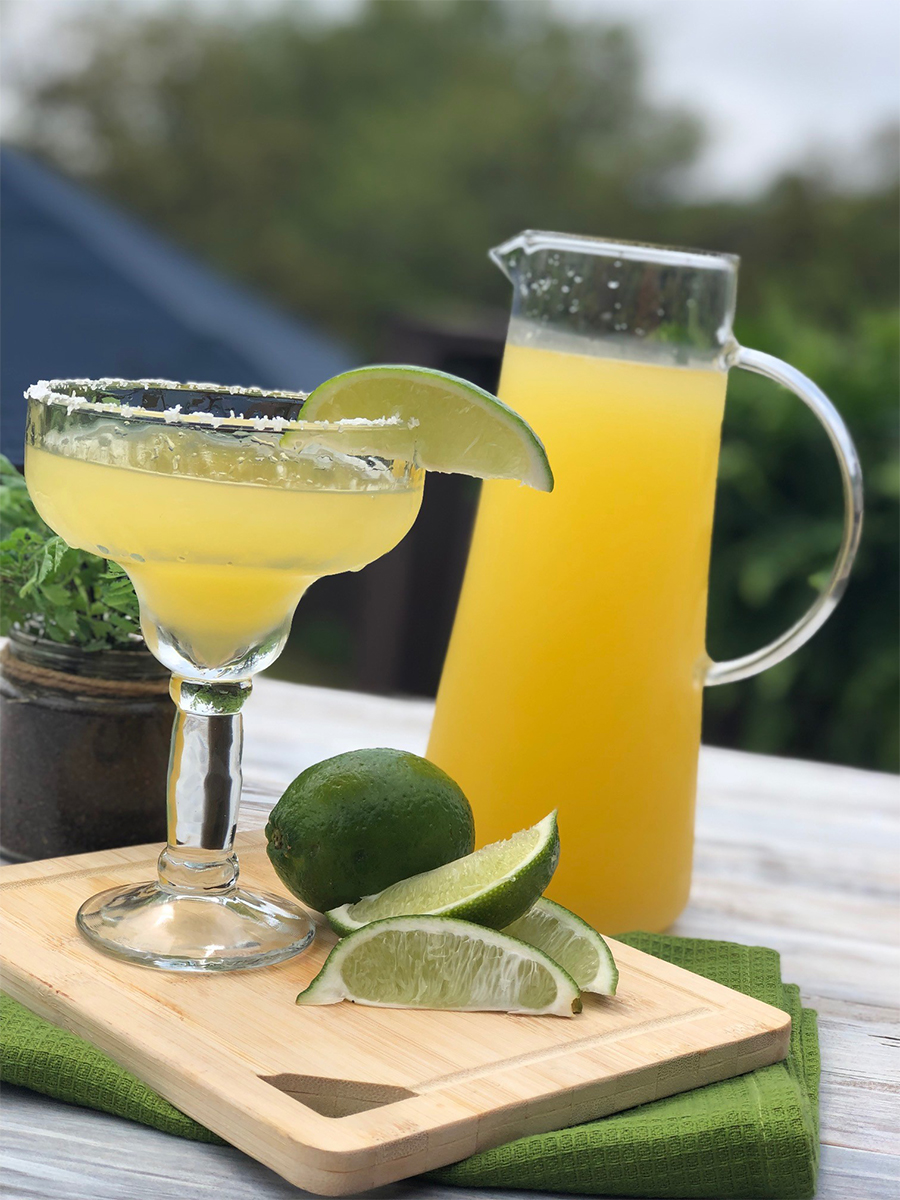 Instructions:
1. In a large pitcher, combine the wine, limeade, orange juice and tequila.
2. Fill the empty limeade can with water twice and pour into the pitcher.
3. Stir to combine all ingredients.
4. Wet the rim of each glass with a lime wedge and dip into sea salt to coat.
5. Pour Citrus Wine-a-Rita over ice.
Garnish with lime and/or orange slices and enjoy!
Sangrita Swirl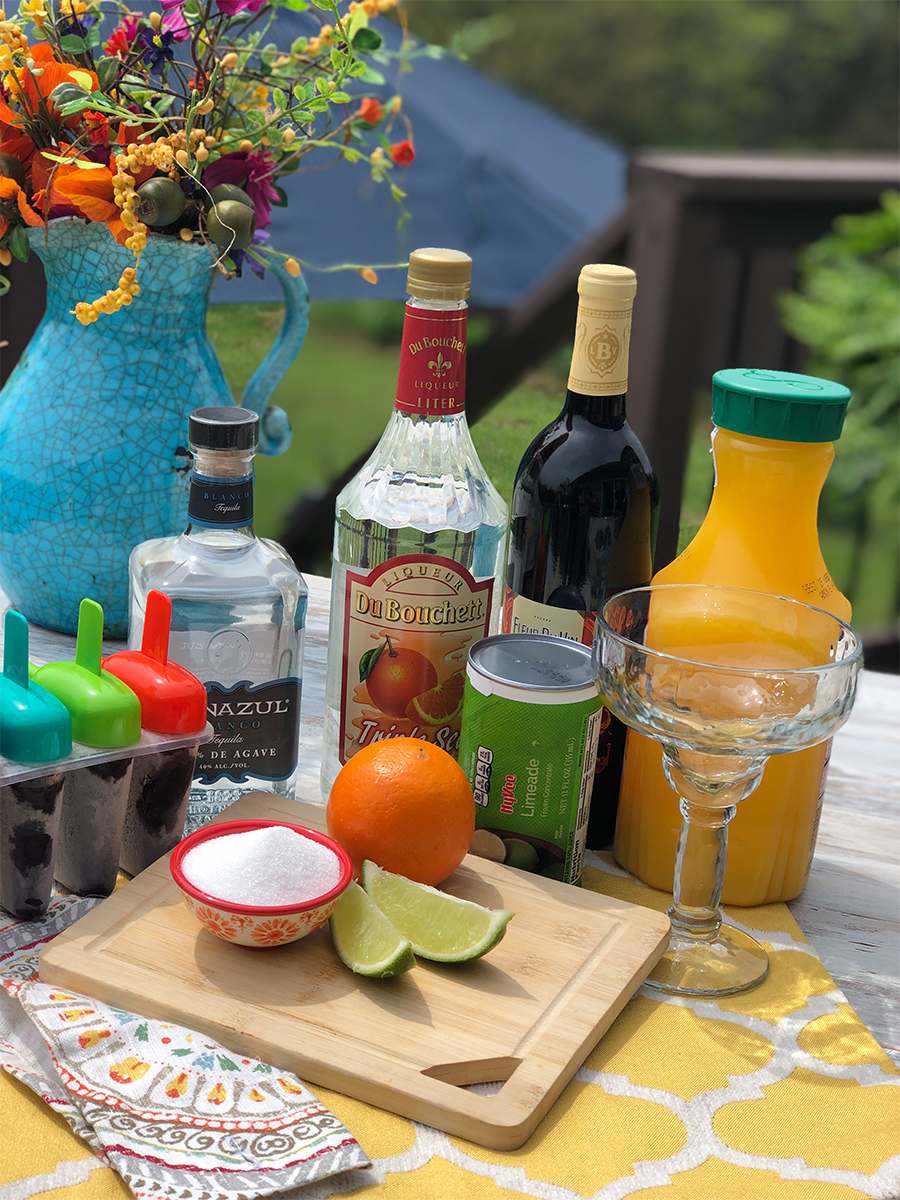 What you will need for the sangria swirl:
1 cup red frozen red wine (freeze in ice cube trays)
2 tbsp of triple sec
1 tbsp fresh lime juice  
juice from half of an orange
What you will need for the margarita:
6 oz. frozen limeade concentrate
2 shots of tequila
1 shot Triple Sec
1 cup ice
Straw (optional for swirling)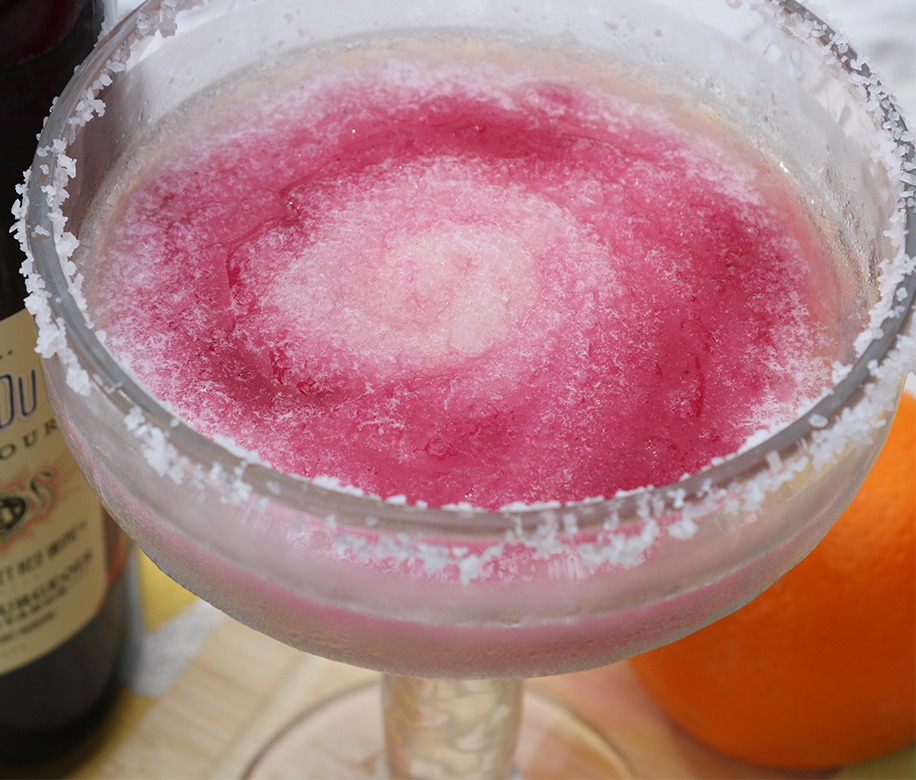 Instructions:
1. First, wet the rims of your two margarita glasses in lime juice and then dip them in either kosher salt or sugar to cover the rim of the glasses.
2. Blend the frozen red wine cubes with the triple sec, lime juice and orange juice. Pour into a glass and set aside (or store in freezer).
3. Add frozen limeade concentrate, tequila, triple sec and ice to the blender. Blend until slushy.
4. Pour the margarita mix into the two glasses and then pour the sangria mixture on top. Swirl together with a straw.
*Recipe makes two servings. Double and use the entire can of frozen limeade to make four.
In addition to our tried-and-trusted recipes above, here are a few other recipes you might enjoy.
Grab a crisp bottle of Vidal Blanc for this White Wine Margarita [1].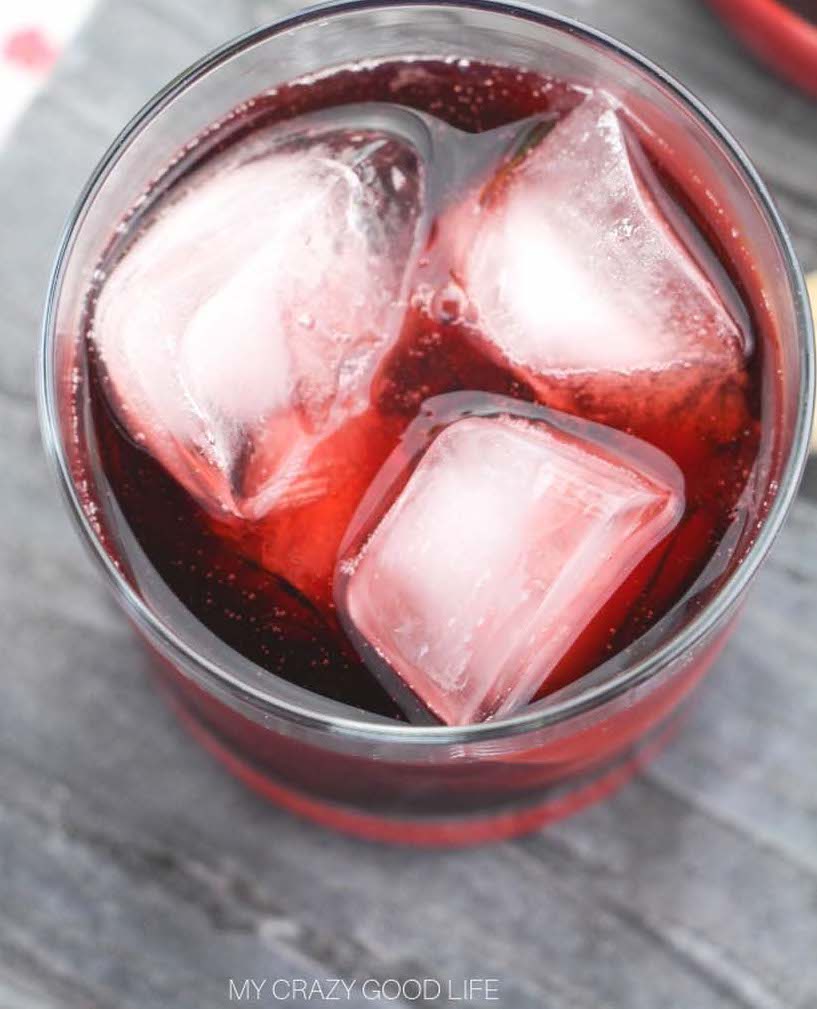 Chambourcin will surely rock this Red Wine Margarita [2] recipe.
We hope you try one (or more) of these delicious Wine-a-Rita recipes and that you enjoy them as much as we did. Please share your favorite concoction on social media by using #MOwine.