Father's Day in MO Wine Country
June 18, 2020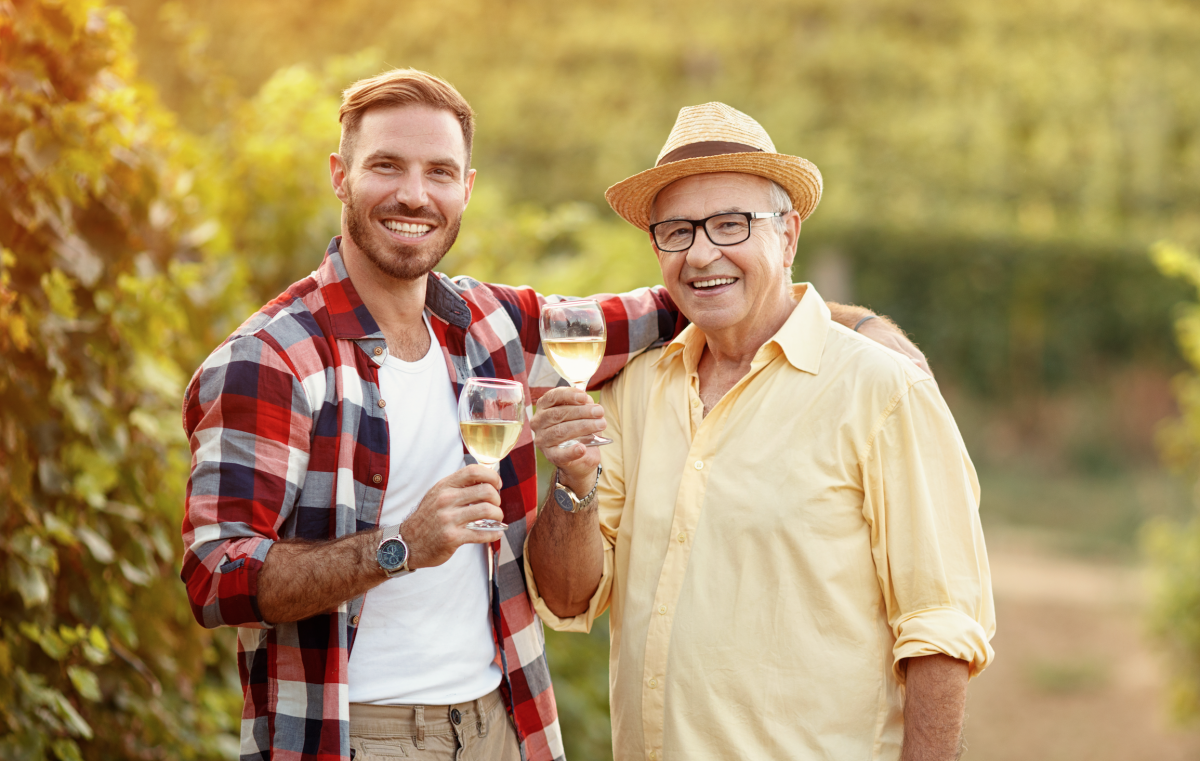 Father's Day is coming and we're here to help you get prepared.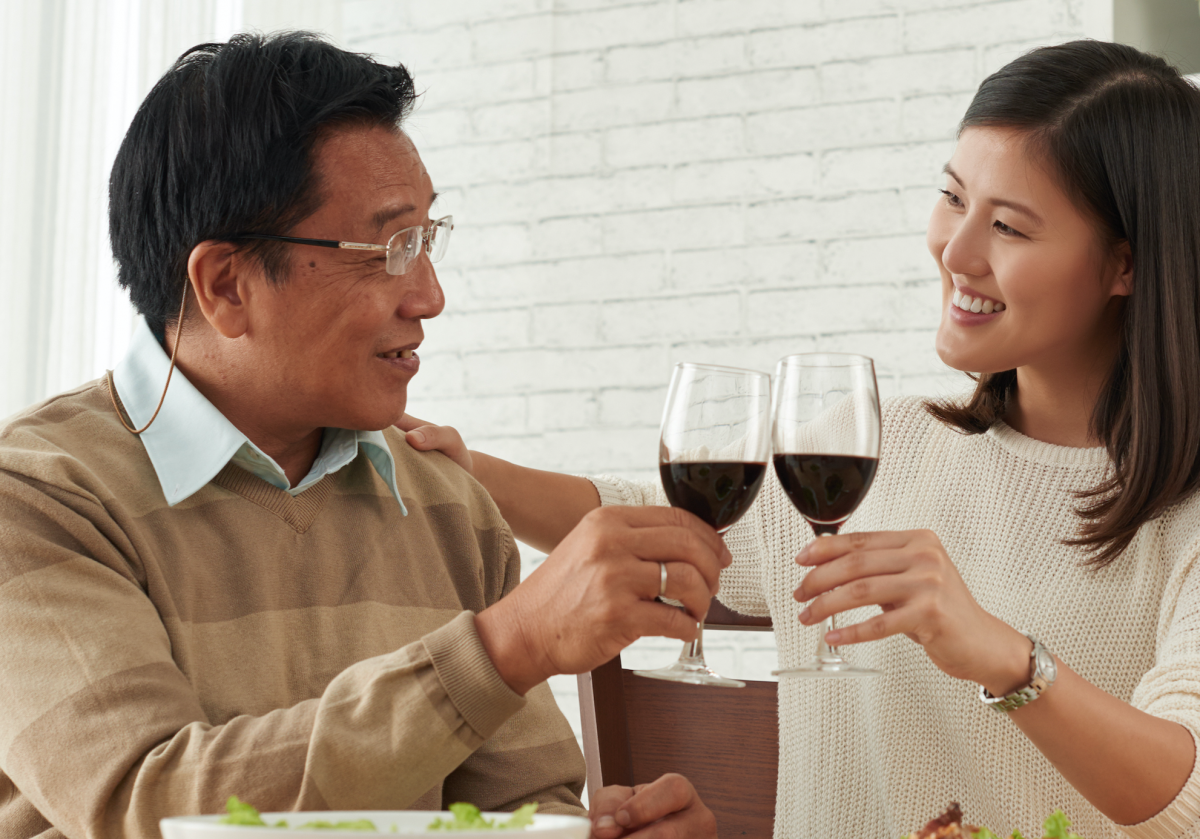 Looking for a great Father's Day gift? How about wine, beef and cheese? Is he a true wine fan? Check out these 10 gifts for every wine lover [1]. With so many wineries offering outdoor tastings, a folding chair could be just what dad ordered. Whatever the gift may be, a day at a Missouri winery with his (favorite) child is sure to say "I love you."
Is your dad more of a beer guy? No worries, there are Missouri wineries that brew their own beer!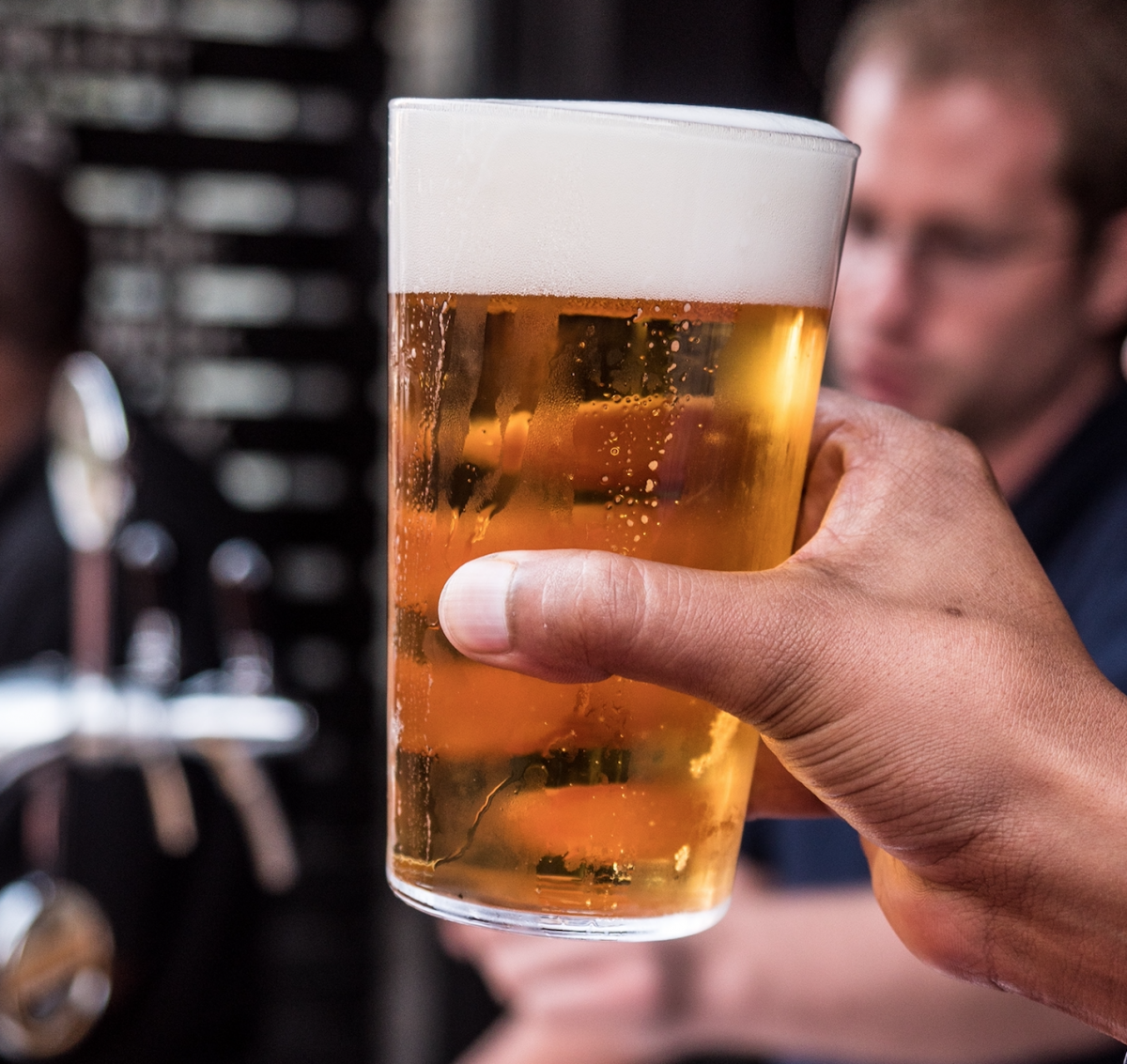 Arcadian Moon Winery & Brewery [2] in Higginsville is the first brewery in Lafayette Country in nearly a century. They have a variety of beers to enjoy ranging from porter to pale ale and update their offerings seasonally.
Bias Vineyards and Winery [3] in New Haven is also home to Gruhlke's Microbrewery, named for the "German gnome who shares his secret formulas for great microbrewed beer." It was the first winery in Missouri and second in the nation to operate as both a winery and brewery.
Cave Vineyard [4] in Ste. Genevieve is home to several beers under the S.I.L.'s moniker which stands for sons-in-law. The family joke is that the sons-in-law of the owner have found a way to fund their hobby.  Currently, they have three brews available by the bottle, but occasionally, they brew up something fun to put on tap.
Charleville Vineyard Winery & Brewery [5] in Ste. Genevieve has seen great success with their brewery and the views at the winery and brewery location in Ste. Genevieve are hard to beat.
Crown Valley Winery, Brewery & Distillery [6] in Ste. Genevieve offers a plethora of tasting options. They make a wide range of wines, including sparkling, while their brewmaster produces beer made in a state-of-the-art 15-barrel microbrewery. Their Fizzy Izzy root beer has its own devoted fans as well. 
Edg-Clif Farms & Vineyard [7] in Potosi now has Edg-Clif Brewing Company on site offering a selection of six different beers on draft to try or take home in a growler.
Steele Crest Winery and Microbrewery [8] sits on five acres in Jackson near Cape Girardeau. The winery and brewery features ample indoor and outdoor seating. Plus, who can resist wood-fired pizza to go with their wine or beer?
*Bonus*
Wineries that are closely partnered with breweries:
St. James Winery [9] and Public House Brewery [10] have partnered up to offer award-winning wine and beer as well as delicious food at the Public House Taproom in St. James, next to the winery. The Gardens is a welcoming outdoor space where you can enjoy the best of both worlds (wine and beer), yard games, and fire pits.
Les Bourgeois Vineyards [11] in Rocheport works closely with Broadway Brewery of Columbia which utilizes space at the winery to brew. You can enjoy their beers at the tasting room or overlooking the Missouri River at the A-Frame or Bistro.
Whether you're a wine fan, a beer connoisseur, or you like both, Missouri wine country is a great place to celebrate dad.