Wine Resolutions to Consider for 2020
January 09, 2020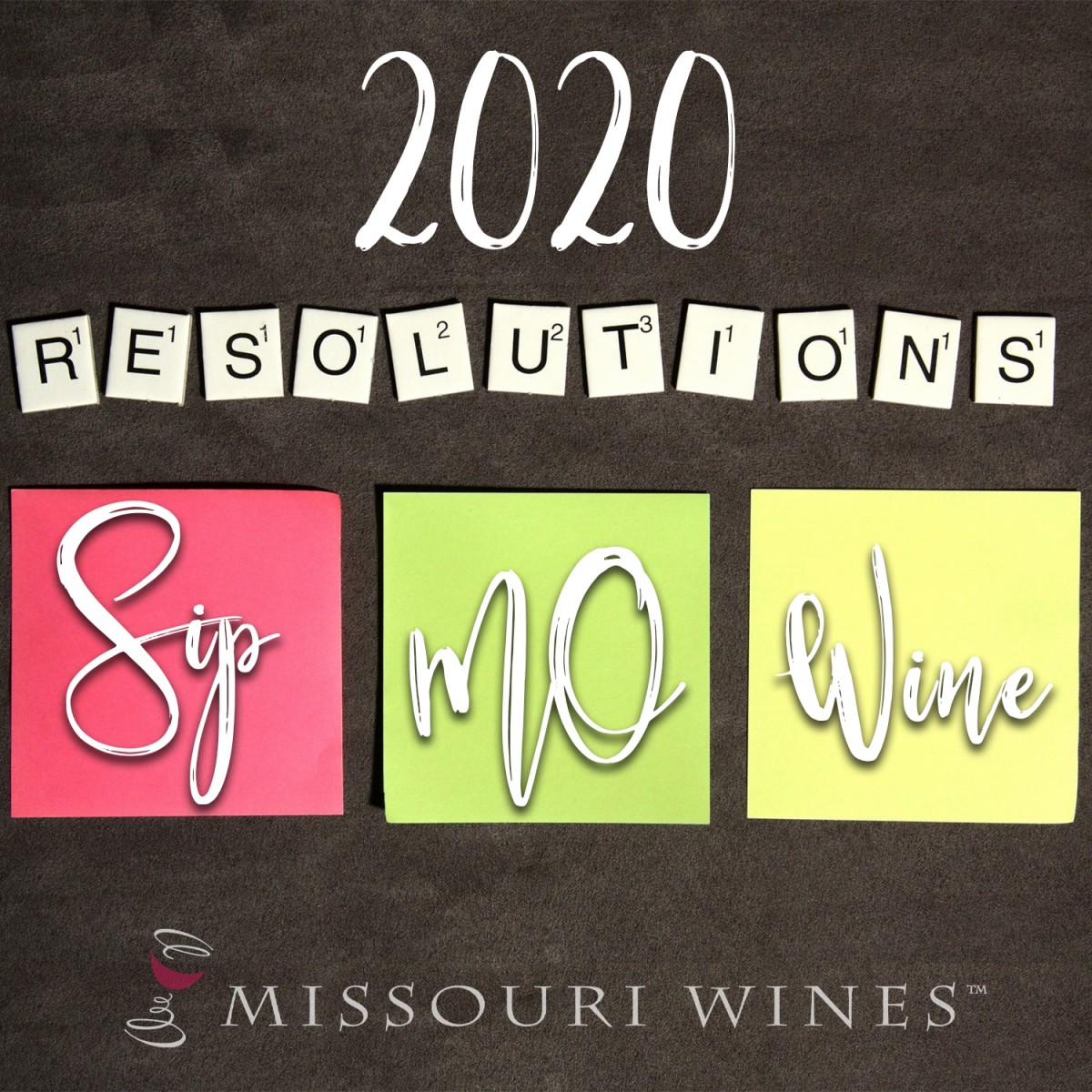 If your New Year's resolution is to cut calories, you don't need to ditch the wine!
According to Medical News Today [1], red wine may boost heart health, protect against certain cancers and prevent some types of vision loss. They also state that red wine can get rid of bacteria on the teeth, therefore preventing dental cavities.
As for the number of calories in wine, they vary. Below are approximate calories for your favorite wines.
White: 120-140
Red: 125-165
Rosé: 103-138
Sparkling: 87-100
Ice Wine: 385
Port: 150-160
Fruit Wine: 150-200
*Calories are based on a 5 oz serving
Calories in wine can be easily calculated by using "alcohol content x ounces x 1.6." For example, a 5oz glass of wine with 11.4% alcohol content would have 91.2 calories. That's less than a donut!
If your resolution is to become more familiar with Missouri wine (and we hope it is) here are some ideas to get you started!
Sign up to become an MVP: Make an easy resolution to visit Missouri wineries and earn rewards. Visit missouriwinemvp.com [2] to sign up today!
Explore the Missouri wine trails: There are eleven different wine trails [3] in Missouri wine country. Enjoy genuine hospitality at each winery on the trails. Plan ahead and spend a day or weekend sipping wine on each of the trails. Check out their websites for upcoming events and theme weekends.
Cook with Missouri wine: Have you ever tried cooking with Missouri wine? From sweet to dry, Missouri wines can enhance the flavor of any dish. Missouri's fruit wines are incredibly food friendly when it comes to baking sweet treats. If you need some inspiration, click here [4] to view our recipes.
Discover Missouri varietals: Have you tried all of the award-winning varietals? Wine tastings at wineries are a great way to experience the different types of wine Missouri has to offer. You may discover a new favorite wine! Click here [5] to explore Missouri's most popular varietals.
Take a Missouri winery tour: Discover how wine is made and get an up-close and personal tour of a Missouri winery. Some wineries even offer tours of their wine cellars.
Host your own wine tasting: Do you and your friends have an interest in wine? If so, get the group together and have some fun! A wine tasting is a great way to learn about wine and enjoy it with friends. 
We hope we've given you some inspiration for the new year. Cheers to tackling those New Year's resolutions!