American Heritage Grapes
December 20, 2019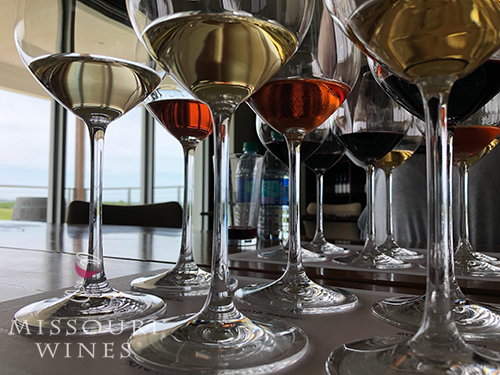 As you sip your favorite wines, do you ever stop and think about the grapes in your glass? You might be surprised to discover that some of Missouri's wines are made from American heritage grapes, varietals that grew in North American soil long before European settlers set foot on the shore.
Winemaking has evolved since French Huguenot settlers produced the first wine from an indigenous grape near Jacksonville, Florida in the 14th century. Through trial and error, viticulturists discovered that some native grapes, including Norton, Catawba and Concord, were more suitable for making wine, while others were not.
Today, winemakers across the Show-Me State produce high quality wines from native and non-native grapes. However, one Missouri winery makes wines solely from American heritage grapes, some of which fell into obscurity in the early 20th century. Why would anyone put so much stock in the unknown?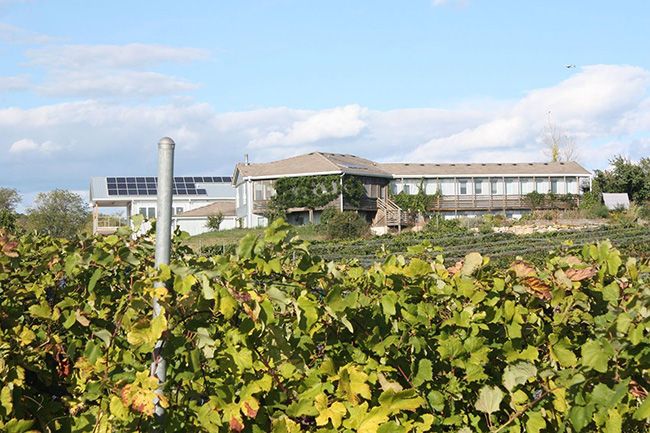 The answer lies in the book, Foundations of American Grape Culture, by Thomas Volney Munson, a horticulturist who devoted most of his life to studying and breeding American heritage grapes. Munson's book, published in 1909, has long been regarded as one of the founding texts of American grape breeding. In it, he identifies some 31 genus of grapes, beyond the genus Labrusca, the same lineage that includes Catawba and Concord. Jerry Eisterhold, owner of Vox Vineyards [1], stumbled upon a rare copy of the book at a used bookstore in 1978. The rare, tattered book inspired Eisterhold, a museum planner and designer, to explore how Munson's work could impact the current state of the American wine industry. Twenty years later, he established a vineyard on the Missouri River Bluffs near Weston. In 2015, he shared his first wines under the label TerraVox, with a small group inside his tasting room at Green Dirt Farm Creamery [2].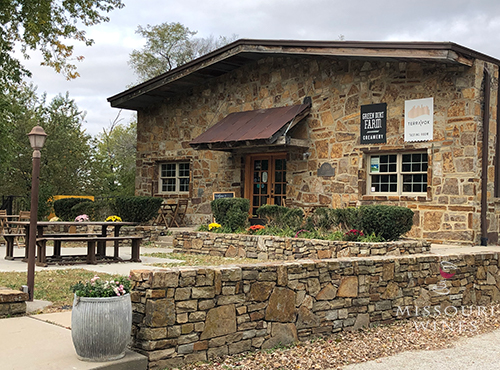 Eisterhold believes American heritage grapes hold the key to the future of America's wine culture. Since his search for these obscure varietals began in 1996, Eisterhold has acquired more than 80 of the vines that Munson and others had been developing for wine production. Nearly 80 percent of these grapes are from a small university near Munson's original vineyard in Texas. The winemaking team at Vox Vineyards has made wine from all of them, discontinuing their efforts on 20 varietals, while currently focusing on 20 and keeping another 20 in a probationary state. Inside the winery's tasting room, visitors can discover wines from several heritage grapes including lesser known varietals, Albania, Cloeta and Wetumka. The winery's 2018 Wetumka took top honors at the 2019 Jefferson Cup Invitational Wine Competition.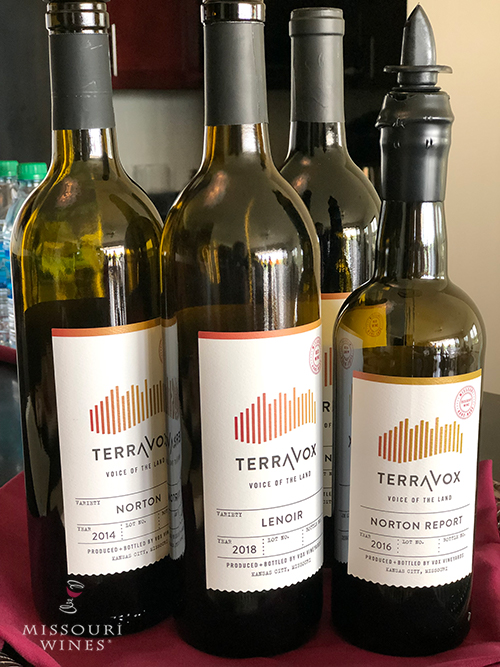 Even the wine label's name, Terravox, is inspired by T. V. Munson. TerraVox means "voice of the land." Eisterhold believes that Munson's work was a "conversation" between the grapes and the land. Now, he and his team continue that conversation, nurturing varietals that once-lost are now being discovered by a new generation of wine consumers.