Holiday Wine Cocktail
December 12, 2019
Add a new tradition to your holiday season. Treat yourself to a delicious cocktail featuring a dry red wine from your favorite Missouri winery. With just a few ingredients, this crowd-pleaser is super easy to make. And to top it all off? Whipped cream – the pièce de résistance in this new festive favorite.
Servings: 2 to 3
Ingredients
• ½ cup dry red Missouri wine
• ¾ cup mixed berries
• 1 tsp sugar
• Ice 
• Whipped cream
• Cocoa powder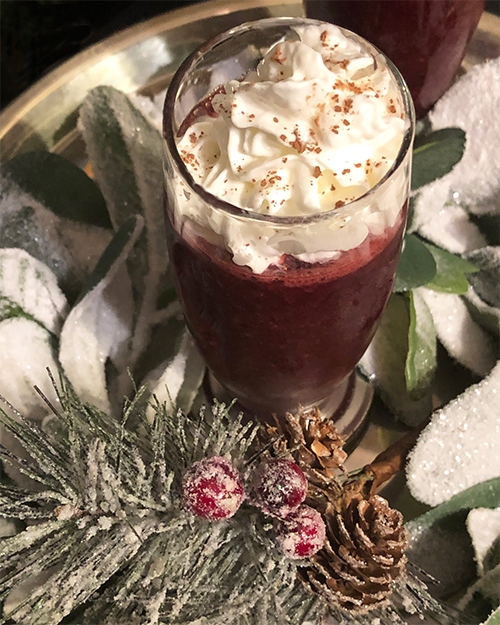 Blend together the wine, mixed berries, sugar and a handful or two of ice. (Although we incorporated a medium-bodied dry red wine into the recipe, a full-bodied Norton is also an excellent choice.) Take a break from the blender and taste test your cocktail concoction. Add a little more of this or that from the recipe list until you're happy with the results. Place the mixture into the freezer for a few minutes, then remove and pour the cocktail into a glass. Top with whipped cream and, for a festive touch, add a sprinkle of cocoa powder. Enjoy!