Recipe Round-up: Cooking with Concord
July 18, 2019
Concord is a deep, dark plum colored wine that smells like a jar of concord grape jelly. Its candy-like sweetness makes it a great wine to create summer treats that are perfect for cooling off on a hot summer day.
Here are a few of our favorite summertime recipes using concord:
3 Ingredient Wine Ice Cream
There is nothing better than a bowl of ice cream on a hot day, nothing except ice cream made with Missouri wine, that is. This recipe is incredibly easy and only requires three ingredients. If you'd like to add even more fun to this delectable dessert, make a wine chocolate sauce to top it off.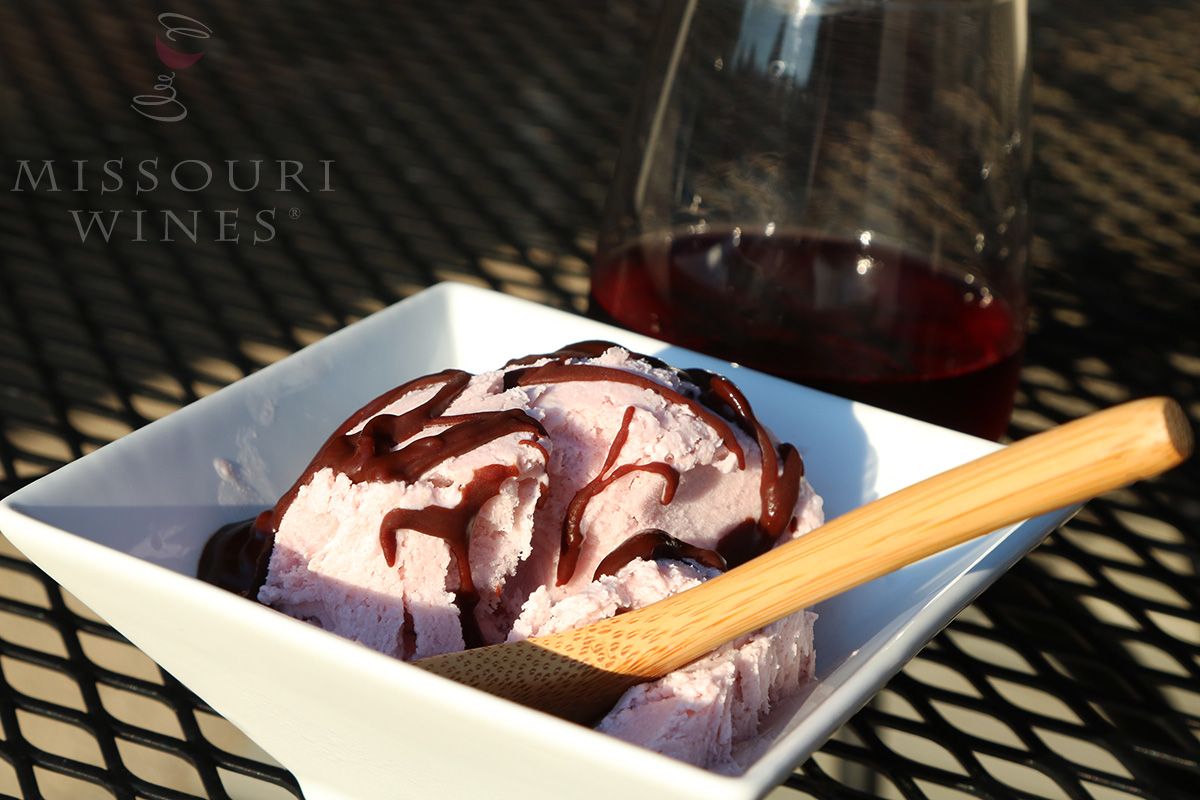 Ingredients
1 cup Missouri concord wine
1/4 cup superfine sugar
2 cups heavy cream
Directions
In a medium mixing bowl, whisk the superfine sugar into the wine until completely dissolved. Slowly whisk the cream into the wine and sugar mixture until it begins to thicken, about 2-3 minutes. Pour the mixture into a freezer-safe container. Freeze for 3-4 hours or overnight. Scoop and enjoy!
*Bonus: Top your Concord Wine Ice Cream with this decadent wine chocolate sauce for an extra special treat!

Wine Chocolate Sauce Recipe
Ingredients
3/4 cup Missouri concord wine
6 oz milk chocolate chips
Directions
Bring the wine to a simmer over medium-low to medium heat in a small saucepan. Let the wine simmer until reduced by about half, approximately 6-8 minutes. Remove from heat and add the milk chocolate, stirring until thoroughly melted and smooth. Let cool slightly and serve.
MO Wine and Peanut Butter Popsicles
Peanut butter and jelly is truly a classic flavor combo, and you'd be hard pressed to find a more delicious way to enjoy it on a hot, summer day than with these popsicles.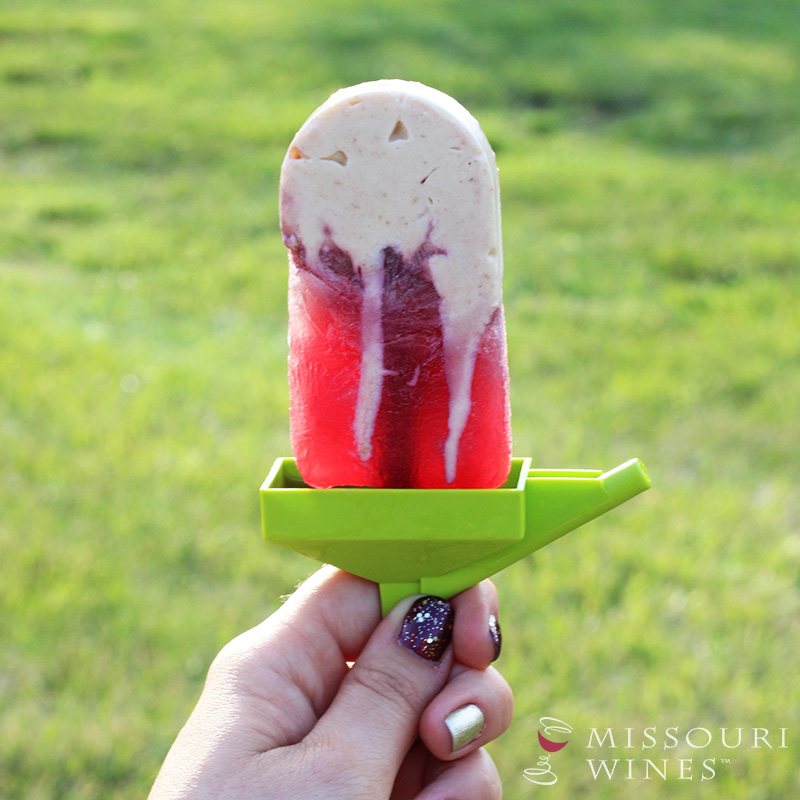 Serves: 6-8
Ingredients
1/3 cup creamy peanut butter
1 cup vanilla yogurt
1 1/2 cups Missouri concord wine
Directions
In a medium-sized bowl mix the peanut butter and yogurt until smooth. Spoon or pope the peanut butter mixture into ice pop molds until 1/3-1/2 full. Fill the rest of the molds with Missouri concord wine. Freeze for 3-4 hours until solid. Run the molds under cool water for a few seconds to loosen the pops from the mold. Remove the pop and enjoy!
Concord Dessert Sauce
This Concord Dessert Sauce is the perfect addition to pound cake, baked apples, vanilla ice cream and more desserts that need an extra boost of flavor.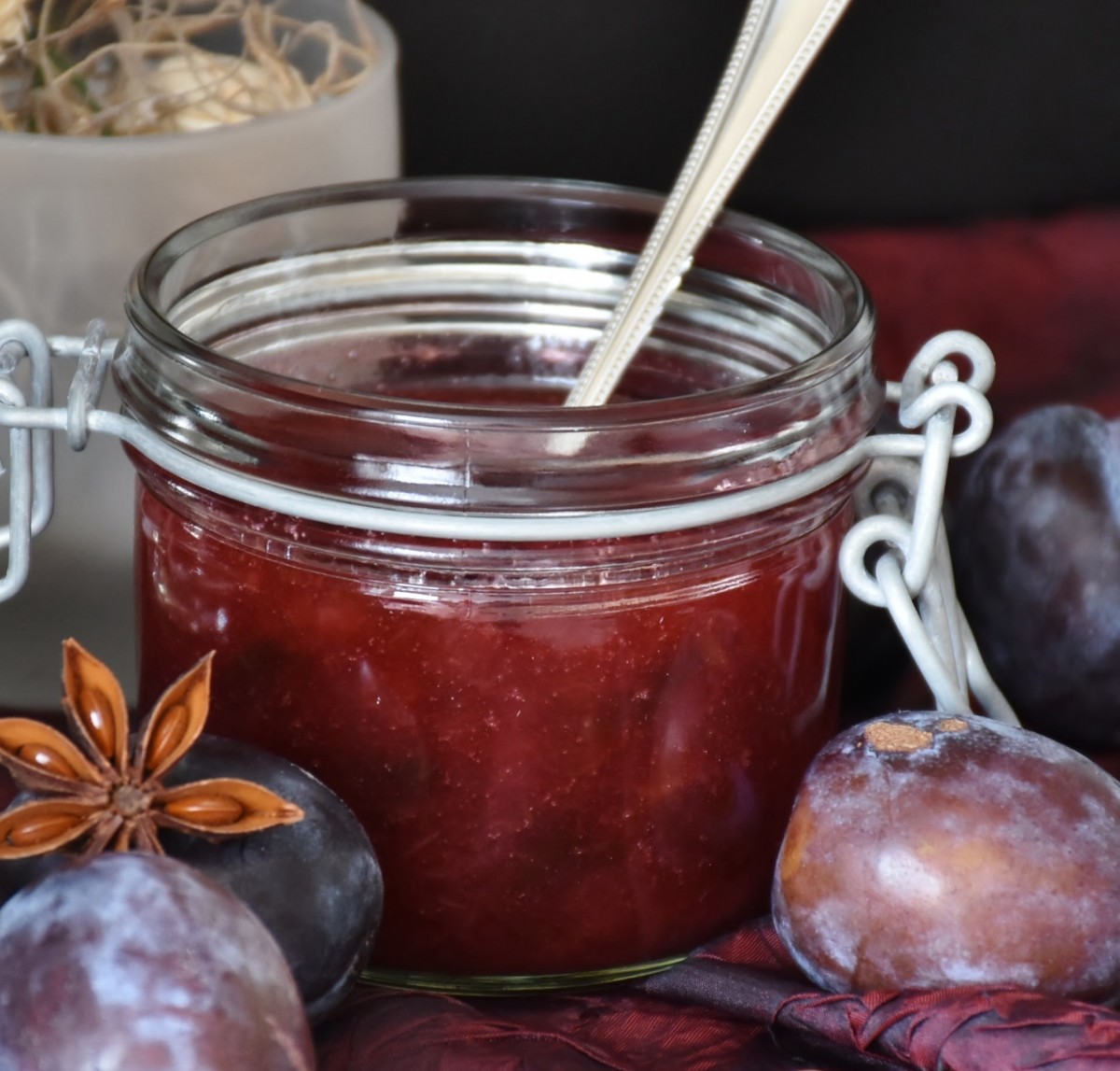 Ingredients
1 cup concord wine
3 tablespoons sugar
1/2 teaspoon ground cinnamon
Directions
In a small saucepan over medium-high heat combine wine, sugar and cinnamon. Stir until sugar is dissolved. Bring to a boil and cook until mixture is of a syrup-like consistency and reduced to 1/4 cup, approximately 10 minutes. Serve immediately.
We hope you will try one of these recipes to cool off with concord this summer!