Edg-Clif Vineyard Winery & Brewery: from World-Renowned Cattle Ranch to Award-Winning Missouri Winery
April 10, 2019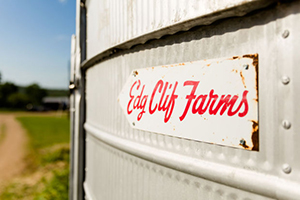 Down a long gravel road bordered with rows of vineyards in Potosi, Missouri, you'll find Edg-Clif Vineyard Winery and Brewery [1].  Every nook and cranny of this place calls to mind delightful memories for winery owners, Cyndy Keesee and Steffie Littlefield. The two sisters spent many blissful moments of their childhood exploring the former Hereford farm.
"When we welcome our visitors here," says Cyndy, "it's truly to our home."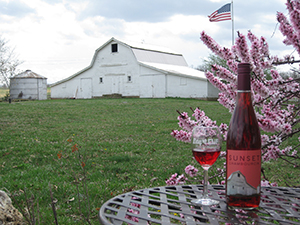 The sisters are the third generation entrusted with the care of this rugged yet beautiful land located in the Ozark Mountain wine region. Their grandparents, Andrew and Hazel Knapp, originally purchased acreage for a hunting retreat in 1926, but had bigger visions for the area. The enterprising couple began buying adjoining properties and started a Hereford ranch in the 1930s. During their visits to the farm, the sisters enjoyed helping their grandparents with their world-renowned show herd. They prepared the cattle for show and led them around the ring for judging. They even had a pet bull, a grand champion named Tuffy.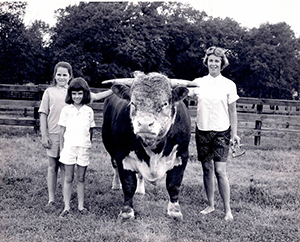 When their parents passed away, Cyndy and Steffie were determined to revive the farm and give it new life. After carefully researching the soil and climate, they planted a four acre vineyard in 2008. French-American hybrid grapes are now grown on seven acres, while the winery and venue are situated on 30 acres. Bison from a neighboring ranch have been roaming a portion of their farmland for more than twenty years. Wildlife are plentiful on the farm while the spring fed Fourche a Renault River flows with bass and trout throughout the property.  
The winery opened in 2011 and is very much a family affair. Each essential member of the crew has their own set of skills. Steffie is a horticulturalist and loves the outdoors. She is the winery's official viticulturist and keeps a close eye on the vineyards, while also tending to the vegetable and flower gardens. Her husband, Stephen, manages the property and is the go-to guy for anything that needs to be built or fixed. Cyndy is the winemaker and also excels at cooking, while her husband, Girard, is in charge of winery operations. Cyndy's daughter, Rachael, makes a full selection of craft beers in one of the farm houses.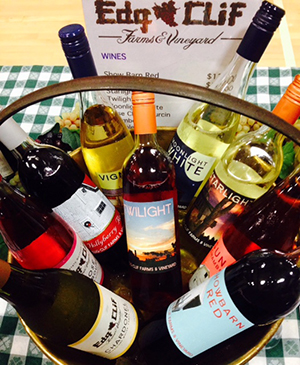 The winery features 15 delicious wines, although the sisters admit they have a favorite - their Chambourcin Rosé, made in the dry, French-style. "We are crazy about that grape," says Cyndy. "It's so beautiful."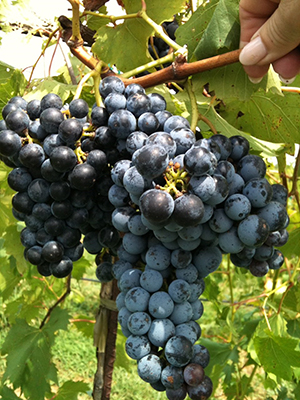 Many of the farm's original buildings still stand, including the historic Showbarn, where you'll find the winery's tasting bar. The 1862 stone house built into the side of an 80 foot limestone cliff has been expanded and restored multiple times.  
Visitors to the winery who want to extend their day trip into a weekend getaway can rent one of three 100-year-old farm houses on the property. These homes have been renovated and offer a quiet oasis from the hustle and bustle of everyday life. Explore the nearby rivers, trails and vintage towns. "There is something so spiritual in watching the sun set over these ancient hills and native forests," says Steffie. "Many take advantage of our walking trails where they discover wildflowers and the river, while marveling at the majestic oaks and pines that remain untouched by modern demands."
Cyndy and Steffie credit their grandparents and the people who lived on their family farm for instilling in them determination and a great work ethic. "We learned to see life from many perspectives and appreciate hard working people," explains Cyndy. "Taking care of our family farm and creating a viable business here again is our dream come true. Our children love to participate when they can and are proud of what we have. For us, that is what it's all about."
The sisters enjoy sharing the family farm with their visitors and strive to make sure each person feels welcome. "There is something special and humbling about being the guardian of nature's beautiful land that fills our life with satisfaction," says Steffie. "It's important that we are leaving it just as wonderful for the next generation."