Improve Your Wine Aroma Detection Skills
March 26, 2019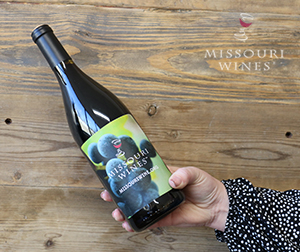 Have you ever read the description on the back of a wine bottle but then struggled to detect the notes in your wine glass? 
You're not alone. Our ability to pick out the aromas in wine is aided by all the wonderful smells in our memory bank. For example, if you've smelled a lemon before, chances are you can detect a citrus smell in a wine, but how many of us have smelled a black currant?
Why is our ability to smell so important? Research shows that between 75 to 95 percent of what we taste is derived from our sense of smell. Familiarizing yourself with the aromas in a wine can help you more fully appreciate the experience.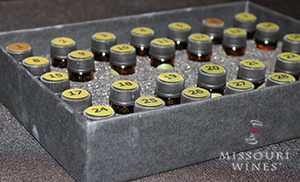 The great news is that you don't have to be a sommelier to improve your sniffing skills. You can educate yourself on your own time with a wine aroma kit. You can find a variety of premade kits online and in select stores. These kits take the most common aromas found in wine and bottle them into small vials. The kits come in different sizes. Of course, the more aromas they contain, the more expensive the price tag, with some kits costing several hundred dollars. 
Or you can save money and build your own wine aroma kit. Examples of DIY wine aroma kits can be found on Wine Spectator [1] and Wine Folly [2]. 
Once you have a premade or homemade kit, sniff the vials on a regular basis until you can identify each one, then take your trained nose to a get-together and impress your friends. Engage in a little blind wine smelling. Ask your friends to hand you a glass of wine and see if you can correctly identify the notes.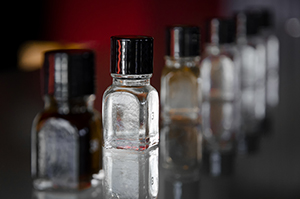 The UC Davis wine aroma wheel [3] is another great resource that can aid you in the process. The wheel has several sections designed to help you identify the different flavors, scents and aromas found in a variety of wines. 
Of course, an even more enjoyable way to improve your sense of smell is to gain firsthand knowledge while visiting the beautiful wineries in Missouri. During your visit, the winery's knowledgeable staff will guide you through the tasting experience and help you detect the aromas in their wines.
Before you embark on your adventure, review these aromas often associated with Missouri wines.
Red wines
Chambourcin
• Cherries and light oak
Concord 
• Grapey
Norton
• Dark berries with light spices
White wines 
Chardonel
• Lemon or the inside of a barrel
Traminette
• Floral arrangement 
Vidal Blanc
• Fresh summer garden
Vignoles
• Fresh cut tropical fruit 
Additional information about these varietals can be found on the Missouri wines website [4].
We hope these suggestions help you become more familiar with the delightful aromas in Missouri wines and get more out of your wine tasting experience.