Behind the Label: Chaumette Vineyards and Winery's Shumate
January 15, 2019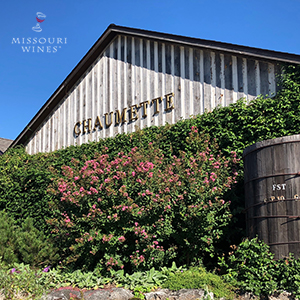 Chaumette Vineyards and Winery is located in Ste. Genevieve, Missouri, the site of the first French colonial settlement on the west side of the Mississippi River. It may seem only natural that a man of French descent would start a winery in the town's beautiful rolling hills, but that was not owner Hank Johnson's intention when he and his wife Jackie originally purchased land in the area. They were simply looking for a weekend retreat for their family. Still, Hank had a passion for wine and viticulture, so what started out as 3 acres of grapes soon grew to 30. The Johnsons opened their winery in 1990 and named it in honor of Hank's ancestors, the Chaumettes.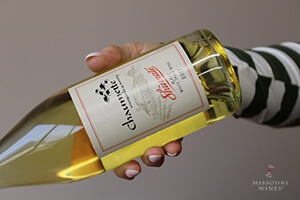 The boutique winery specializes in handcrafting wines of distinction, with a diverse portfolio of wine, including two styles of their special release, Shumate. Shumate Blanc is a dry, white wine with a strong stone fruit profile and a welcoming floral bouquet. Shumate Rouge is a medium-bodied, dry, red wine with red currant and oak throughout the profile with hints of plum and nutmeg.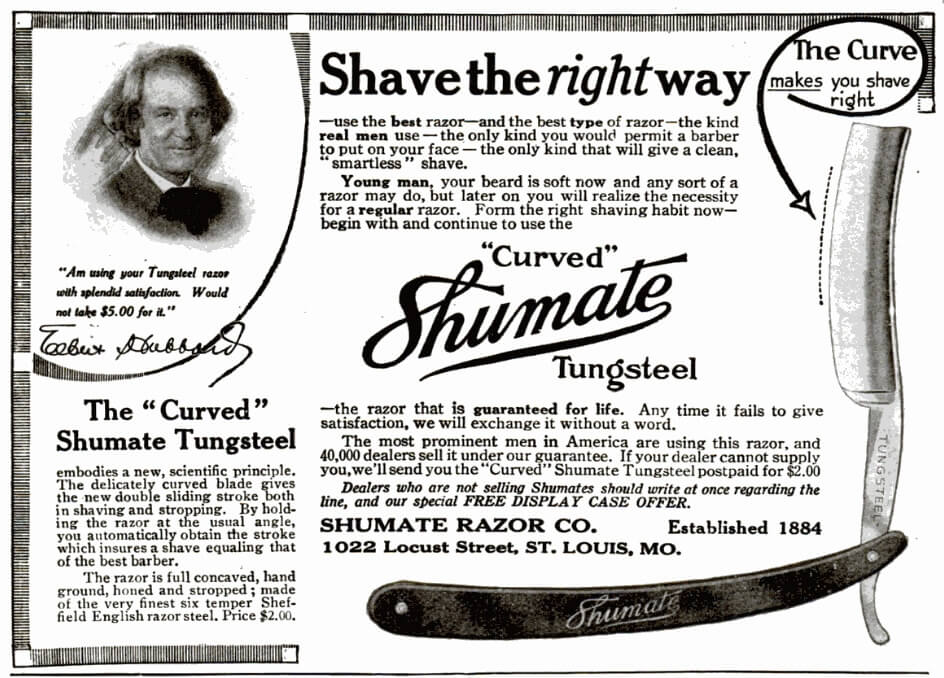 "I chose the name Shumate because it is the anglicized version of 'Chaumette,''" explains Henry Johnson, winemaker and son of the winery's owners. "Jean de la Chaumette and his ancestors changed their last name after they arrived in America." (You can read a brief story of the family's history on the winery's website [1].) Johnson also chose the name due to his own personal interest in the Shumate Cutlery Co. His great-grandfather, Joseph Shumate, ran the company in Austin, Texas and later in St. Louis, Missouri."The stylized font used in our label is directly taken from a razor ad I found from the cutlery company," explains Johnson. "The label was an attempt to show a more modern flair to the wine and allow me to be flexible as the winemaker."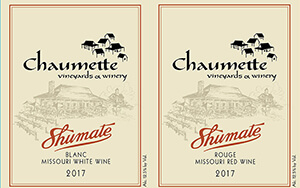 While history inspired the wine's name and font, a contemporary artist designed the label. Hank's sister, Joann Truss, created the illustration, featuring the winery and its cozy chapel in her drawing. The gifted artist also designed Chaumette's logo.
The next time you travel to Ste. Genevieve, stop by Chaumette Vineyards and Winery. Try the winery's delicious Shumate wines, listen to the family's history and watch it unfold on the beautiful mural before you in their tasting room. The mural is a depiction of Jean de la Chaumette's life, from his early beginnings in France to his settlement in the British colony of Stafford County, Virginia.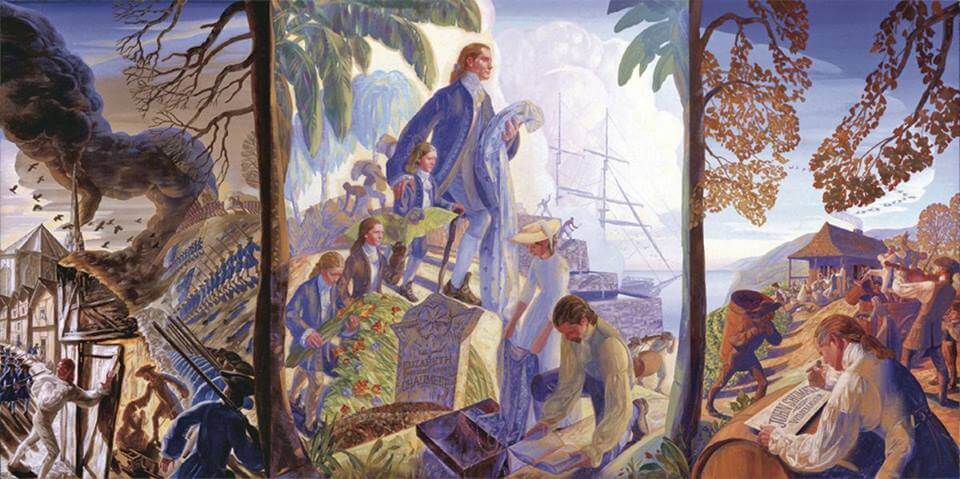 À votre santé!