2018 MO Wine Lovers Calendar
January 02, 2018
These days there's a holiday for everything, but the way we see it is... why not? Even if a holiday may seem a bit silly, we'll take the excuse to raise a glass of Missouri wine and celebrate. Will you join us this year?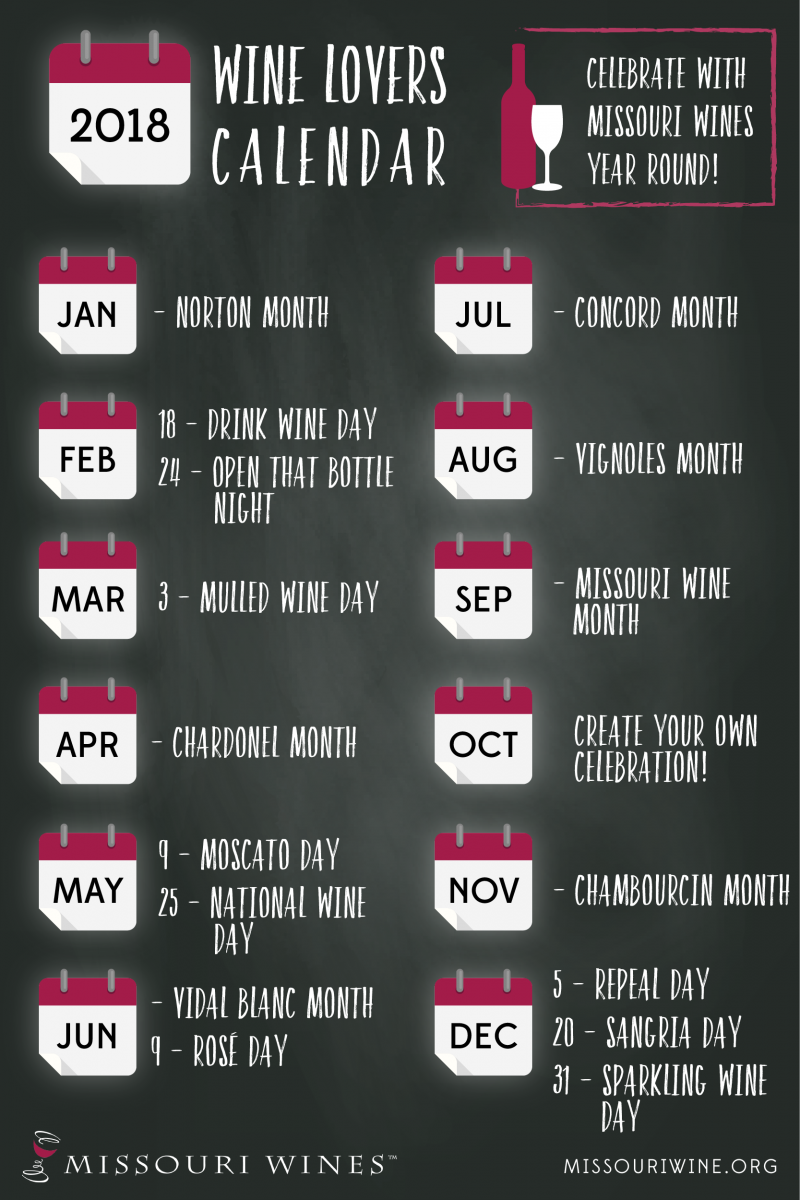 January: Norton Month 
February: 18- Drink Wine Day, 24- Open That Bottle Night
March: 3- Mulled Wine Day 
April: Chardonel Month 
May: 9- Moscato Day, 25- National Wine Day 
June: Vidal Blanc Month, 9- Rose Day 
July: Concord Month 
August: Vignoles Month 
September: Missouri Wine Month 
October: Create your own MO wine celebration! 
November: Chambourcin Month 
December: 5- Repeal Day, 20- Sangria Day, 31- Sparkling Wine Day