MO Chambourcin: Underrated, Yet Over Achieving
November 02, 2017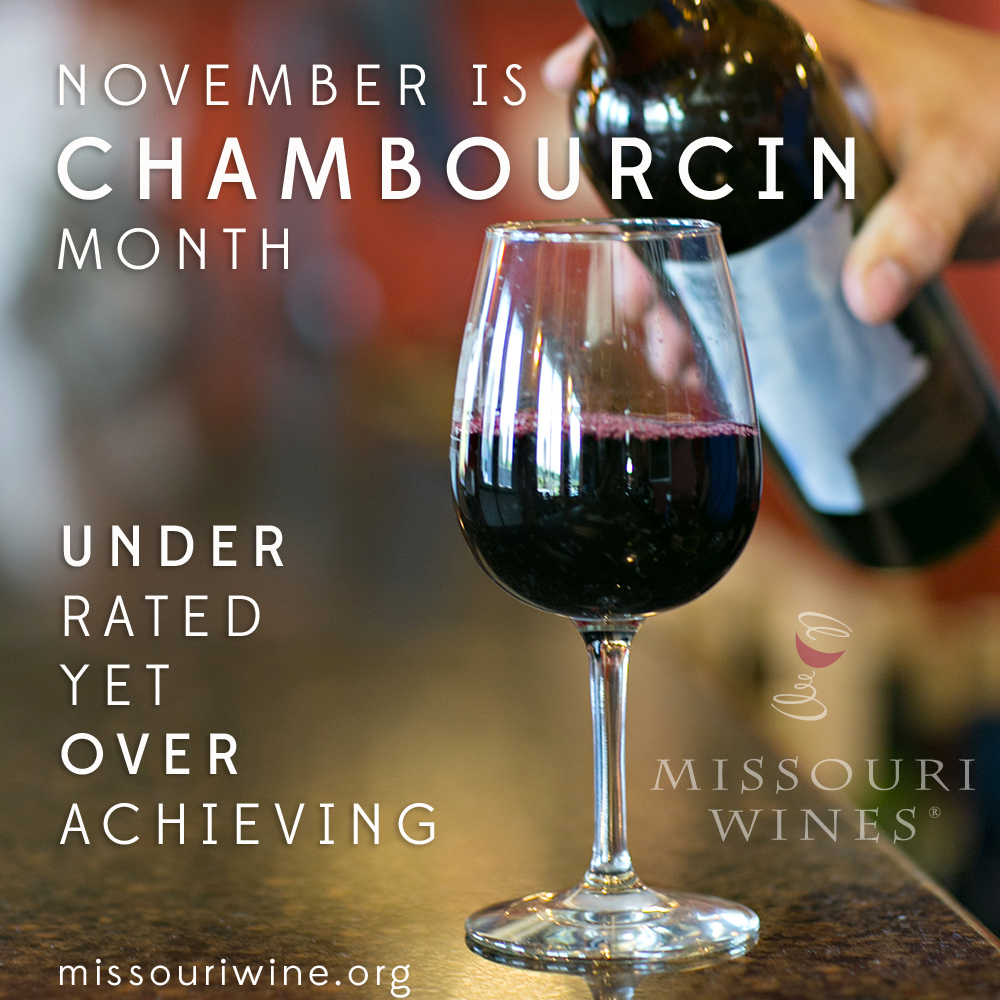 Missouri's flagship wine is Norton, a big and bold red wine. So, it's no surprise that the Show Me state's second most popular red wine gets a little overshadowed from time to time, but if you haven't yet discovered Chambourcin, let's talk about all the reasons to fall in love with this delicious varietal… there are many.
Chambourcin, pronounced sham-bor-san, is a French-American hybrid grape that was developed in the 1950's. It's a disease resistant and hardy varietal, making it a good fit for Missouri's demanding weather conditions. Chambourcin vines are also known for being very productive, producing above average yields per acre. No wonder Missouri winemakers are such fans! There are approximately 180 acres of Chambourcin across the state, accounting for 11 percent of Missouri's 1700 acres of vineyards.
It's high yield and hardiness aren't the ony reasons local winemakers enjoy cultivating Chambourcin. It has lovely earthy and berry notes with nice acidity, spice and low tannins. This red grape is a truly versatile variety, and you'll find many delicious styles made from it on your vino adventures around Missouri. It's most often found as a juicy and earthy, dry red wine with soft tannins, making it very approachable. It's a great gateway or transition red wine, whether you are new to reds or looking to switch with the change of the seasons. Other styles of Chambourcin you'll discover are semi-dry reds, dry and semi-sweet rosés, and many different blends utilizing it.
Chambourcin not only tastes great, but it also pairs very well with your fall favorites. It's great with pork loin, burgers, red sauce pasta, mushrooms, brie, camembert and so much more. Invite Chambourcin to you holiday meals this season. It's a great choice for sipping on at all your favorite fall activities like bonfires, tailgates and cool nights in.
We think Chambourcin is underrated. Take some time to discover this varietal this November and, most likely, you will too!