Vignoles - Missouri's Fruity Favorite
July 31, 2018
Printer Friendly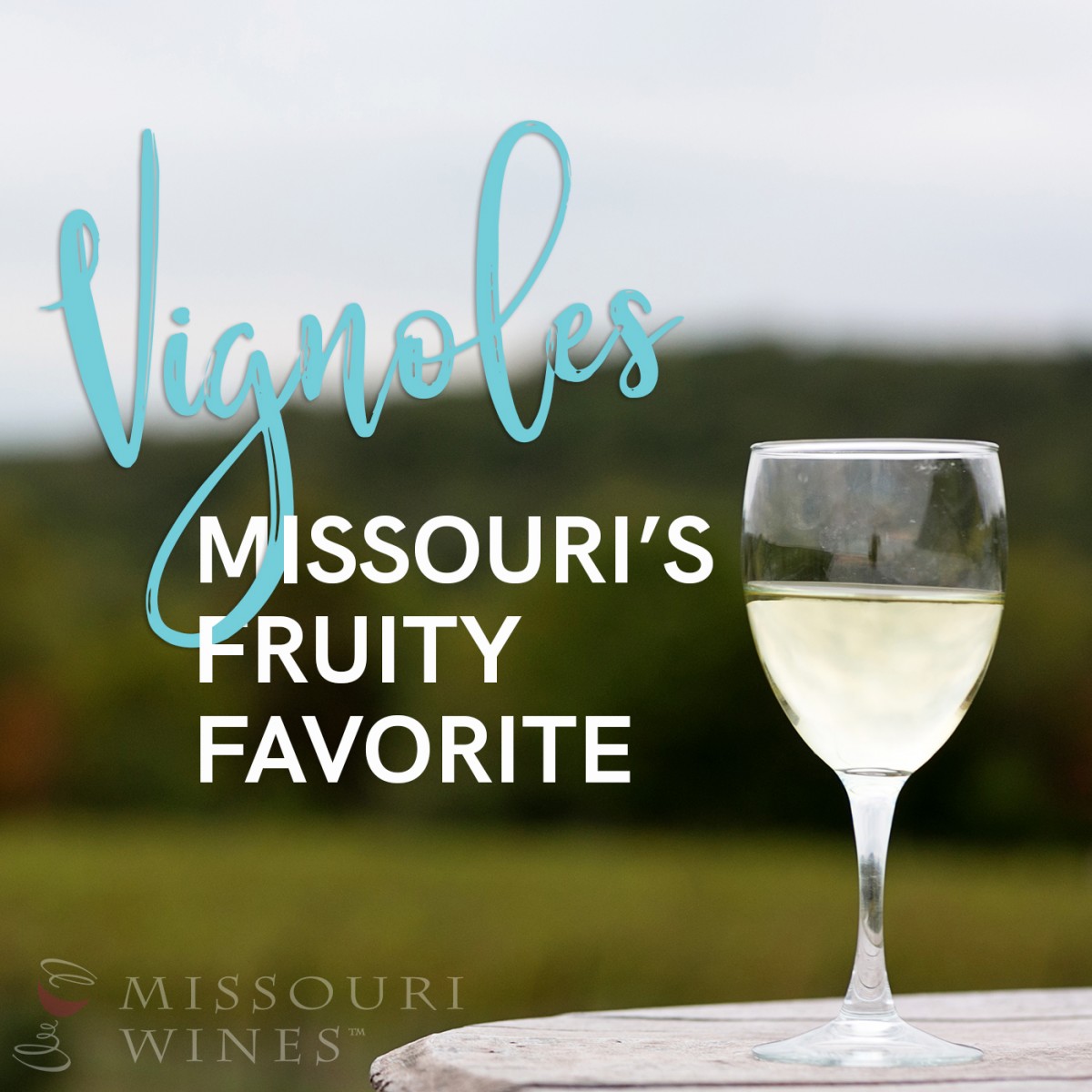 August is Vignoles Month, and it is the perfect time to celebrate Missouri's fruity favorite. Vignoles, a French-American hybrid white grape, makes wine with immensely fruity flavors and aromas. It's made in every style and sweetness from dry and refreshing, to luscious and sweet, and everything in between. There is truly a Vignoles for everyone, no matter their taste preference. It's likely this versatility that makes Vignoles the most popular white wine in the state.
Vignoles (pronounced veen-yole) grapes account for 15% of all the grapes grown in the state, that's 260 acres. At the recent 2018 Missouri Wine Competition, three different styles of wine made from Vignoles grapes all won Best of Class honors. A Dry Vignoles from Adam Puchta Winery took the title in the dry white wine category. St. James Winery's 2017 Dry Vignoles, a semi-dry wine, took the honor in its category, and a Vignoles from Stonehaus Farms Winery also won Best of Class in the sweet white wine category. These three wines are all quite different, but equally delicious and each are made from Vignoles.
Vignoles wine's tropical fruit notes and bright acidity make it incredibly food friendly. Dryer Vignoles wines pair well with Asian dishes, salads, Swiss cheese and more. Vignoles wines that are a little sweeter are great matches for spicy food. Try anything from Thai food, to Mexican dishes, and even buffalo wings with a semi-sweet or sweet Vignoles wine. The sweetness helps cut the heat and the fruity flavors compliment perfectly. Vignoles dessert wines are great with crème brûlée and cheesecake. Find your favorite Vignoles and food pairing today!