Super Bowl Edition: Game Day Missouri Wine Meatballs
January 31, 2019
Printer Friendly
Yields: 4 servings | Prep Time: 45 minutes | Total Time: ~120 minutes
It's almost game time… and we aren't just talking about Super Bowl time. We know that all celebrations come with the anxiety of who to invite and what foods to prep. Thankfully, we don't have to worry about what beverage to serve – it's Missouri wine of course! 
And to make things easier on you, we invite you to try our Game Day Missouri Wine Meatballs recipe! Not only is the recipe absolutely delicious, but the Missouri wine added into the meatball sauce is fabulous. Give it a try and let us know what you think! Here's what you need:  
INGREDIENTS: 
Meatballs
1 Ib         Ground beef
1 ½ tsp   Minced garlic
½ c         Shredded mozzarella cheese
¼ c         Parmesan
2 tbsp     Parsley
1             Large egg        
1 tsp       Salt
½ tsp      Black paper
2 tbsp     Extra virgin olive oil 
Sauce
½            Small yellow onion
½ tsp      Minced garlic
Extra virgin olive oil 
1 tbsp     Tomato paste
1 c          Red wine – Missouri Norton
½ c         Beef broth
1 can      (15 oz.) Whole plum tomato
½            Sprig of rosemary
¼ tsp      Salt
               Black pepper to taste
INSTRUCTIONS
Make the meatballs
In a large bowl, combine beef, garlic, mozzarella, parmesan, parsley, egg, salt and pepper.  Form into 12-16 meatballs.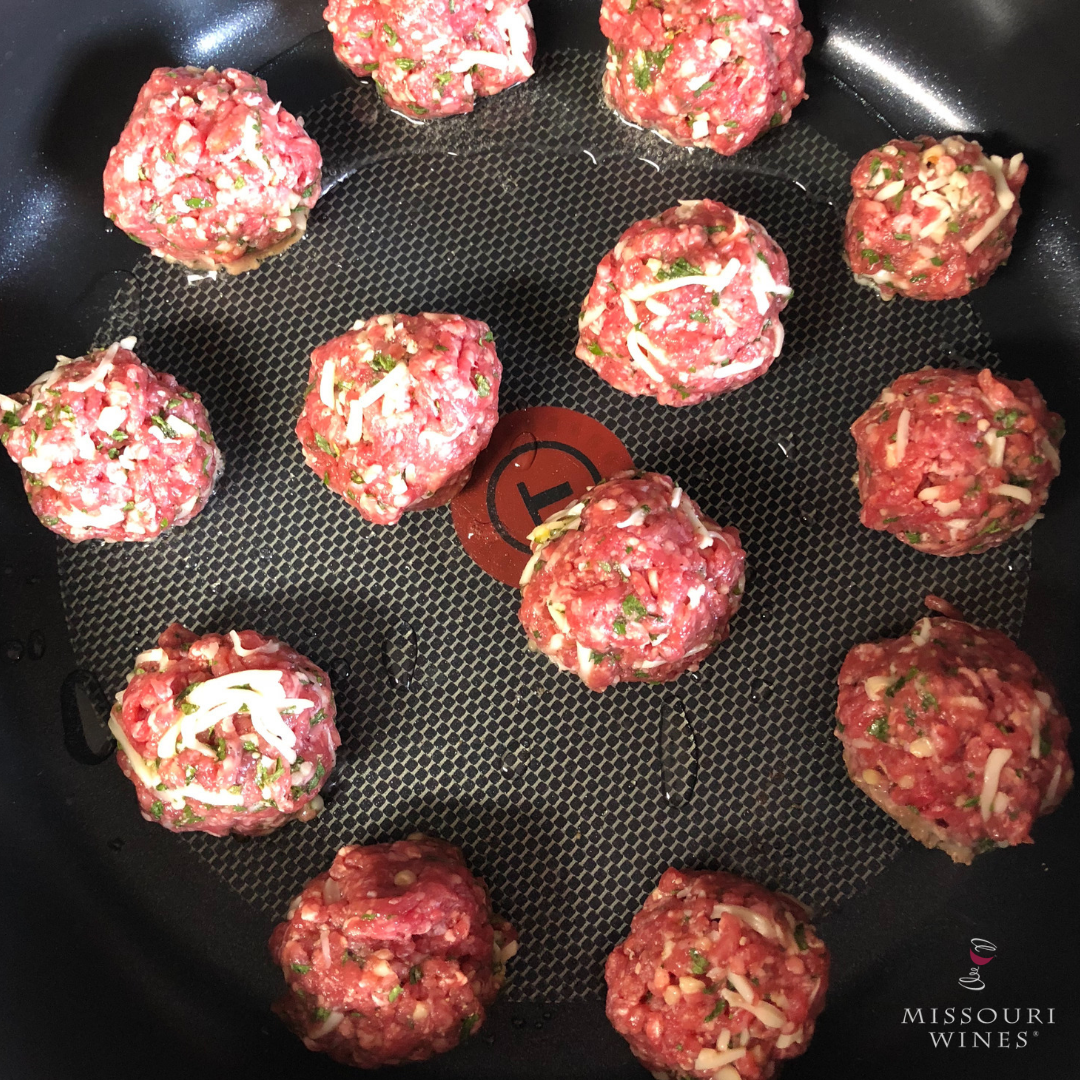 In a large skillet, over medium heat, heat oil. Add meatballs and cook, turning occasionally, until golden on all sides, about 30 minutes. Remove from skillet and place on a paper towel-lined plate. Drain grease from pan if necessary.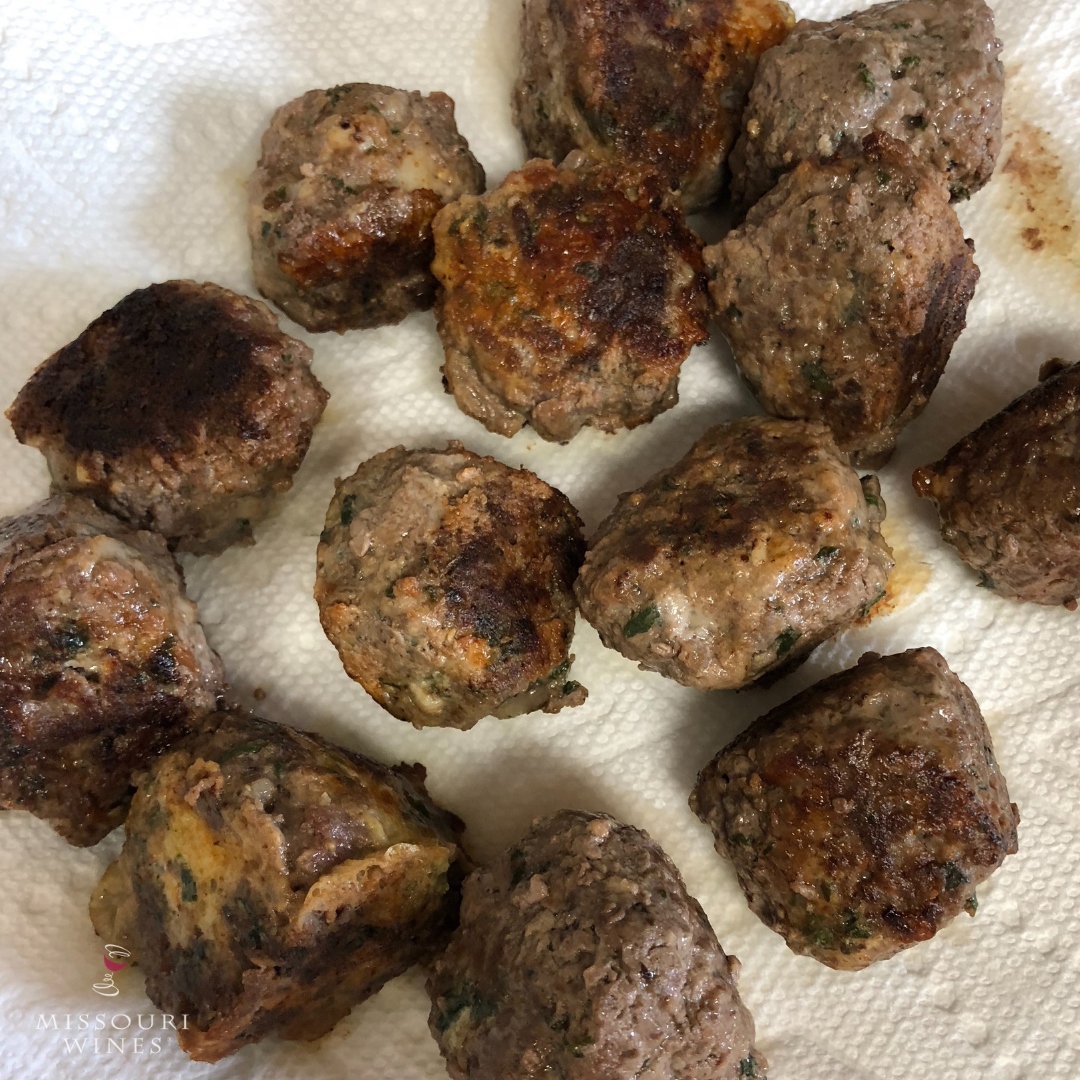 Make the sauce
Dice the onion. In the same large skillet, over medium heat, sauté the onion and garlic in the olive oil until very soft – about 10 minutes. (Turn the skillet down if necessary.) 
Stir in the tomato paste and fry for a minute or two, stirring until well-incorporated. Pour in the wine and broth and bring to a simmer, then add the tomatoes, salt and a generous amount of black pepper. Place the rosemary sprig on top, bring to a simmer and cook for 30 to 60 minutes, covered. When the sauce develops a deep, rich flavor, turn off the heat and stir.  (If necessary, put sauce in a blender to get a finer consistency. However, if you like chunkier meatball sauce, a blender is not necessary.) 
Next, combine the wine sauce and meatballs in the skillet and let simmer for 5-10 minutes.  
Serve and enjoy!