Drum Roll Please… The Stand-Out MO Wines of 2017
July 25, 2017
Printer Friendly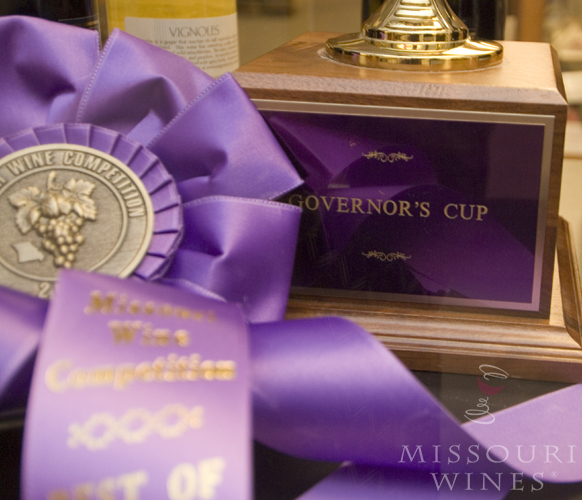 We are thrilled to announce the winners of the 2017 Missouri Wine Competition. For more than thirty years, local wineries have entered their wines with the hope of winning the coveted Governor's Cup, the top award for best wine in the state. This year was no different with 308 entries from 31 different wineries across the Show Me state.
A panel of judges made up of wine experts and industry professionals from across the country spent two days in Columbia, Mo. swirling, smelling, tasting and evaluating the wines. The entire tasting is done blind. Each wine is assigned a number and the judges get very little information about the wine to avoid any possible bias.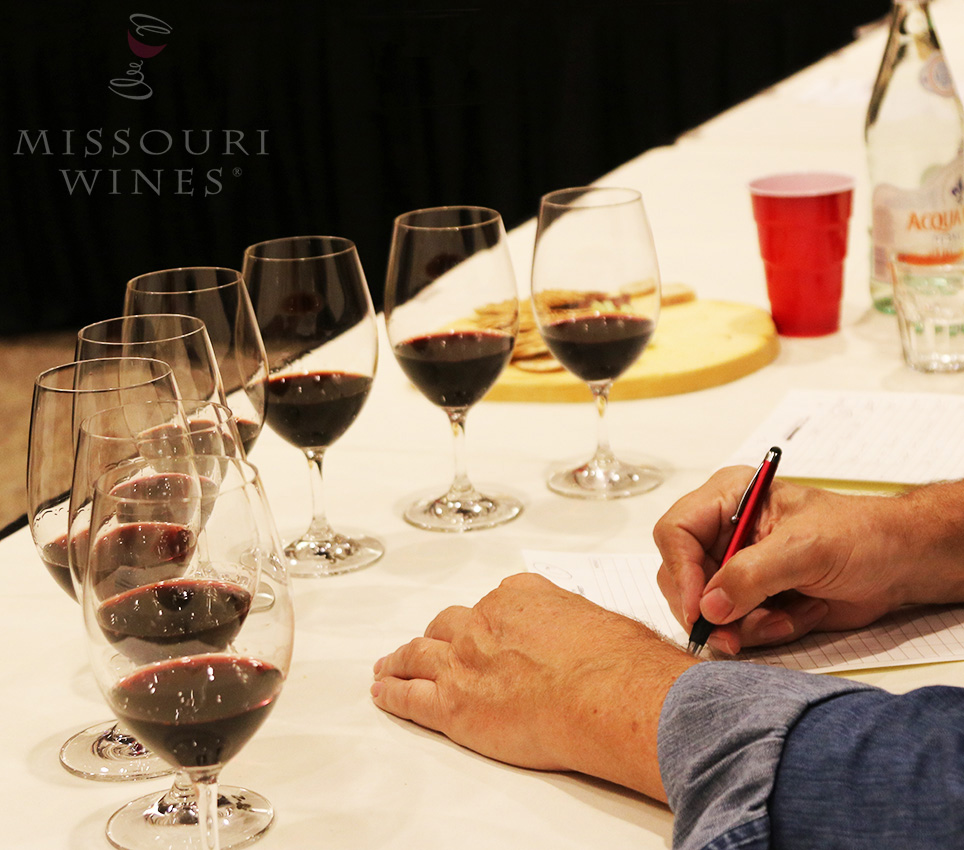 Doug Frost, Master Sommelier and Master of Wine, is one of our judges and he describes what the different medals mean to him, "Bronze wines strike me as wines that someone (perhaps not me, but someone with reasonable experience) might find pleasing or exciting. Silver award wines should be the sort of wines that ANY reasonable person would find exciting or at least very, very pleasing. A gold medal wine is one that I think is thrilling or at least an ideal representation of its type, style or grape. It should be the sort of wine that a judge feels strongly enough about that, if someone else doesn't agree with them, then they're nuts. EVERYONE should love a wine that you've chosen as a gold, or at least it should seem likely that any experienced judge would agree."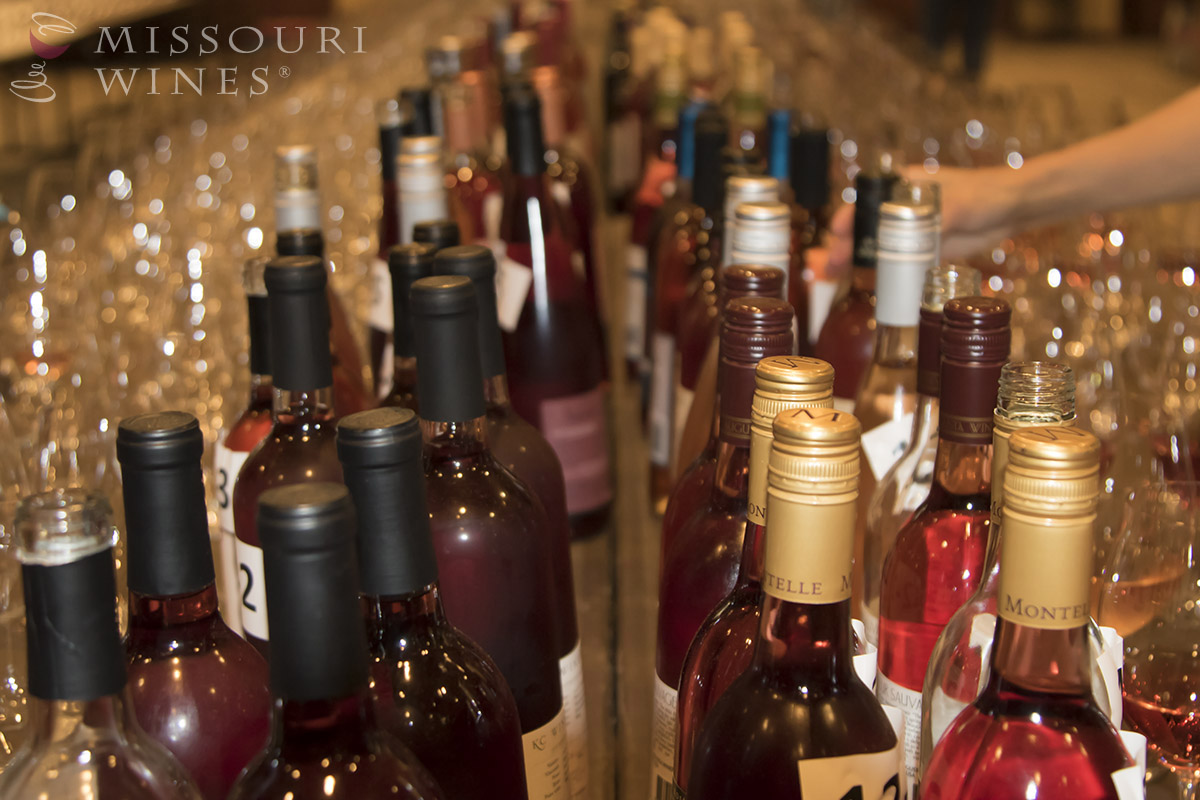 Out of 308 wines, 112 were awarded bronze medals, 117 the distinction of silver medals, 26 the high honor of gold medals. From the gold medal winners the best of class were selected, and from the Best of Class winners the Governor's Cup top award was named. Stone Hill Winery's 2015 Norton claimed the highest honor as well as being named the C.V. Riley Award winner for best Norton, and the Best of Class Dry Red Wine.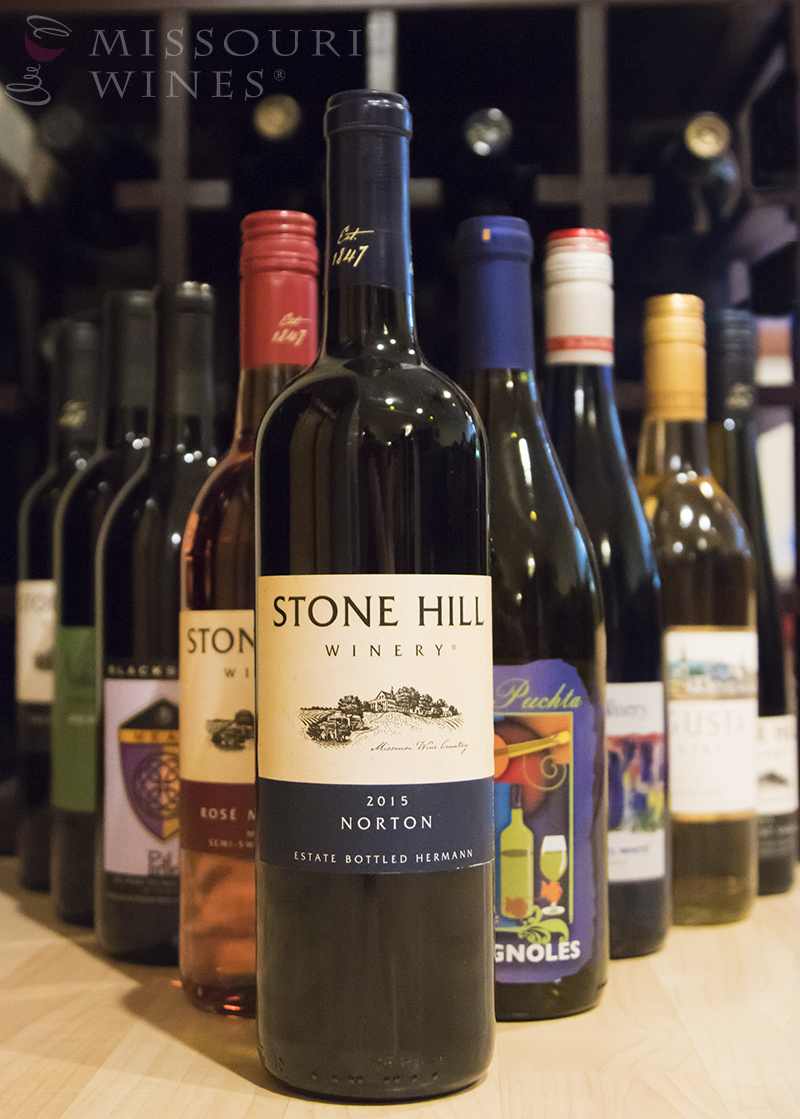 Join us in congratulating our big winners of 2017:
Governor's Cup: Stone Hill Winery – 2015 Norton
C.V. Riley Award (for best Norton): Stone Hill Winery – 2015 Norton
Best of Class Wines:

Dry White: Adam Puchta Winery – Dry Vignoles
Semi-dry White: St. James Winery – Friendship School White
Sweet White: Augusta Winery – 2016 Vignoles Estate Bottled
Rosé: Stone Hill Winery – Rosé Montaigne
Dry Red: Stone Hill Winery – 2015 Norton (*That's right; it won the Triple Crown!)
Sweet Red: Noboleis Vineyards – 2015 Ridgeview
Fruit: Pirtle Winery – Blackberry Mead
Late Harvest: Stone Hill Winery – 2013 Late Harvest Vignoles
Dessert: Stone Hill Winery – Cream Sherry
For a full list of all the medals awarded, click here. How many of these top-awarded local wines have you tried? It's time to head out to Missouri wine country and discover which award-winning wines are your favorite!