Missouri Wine Country: It's Kind of a Big Deal
September 05, 2018
Printer Friendly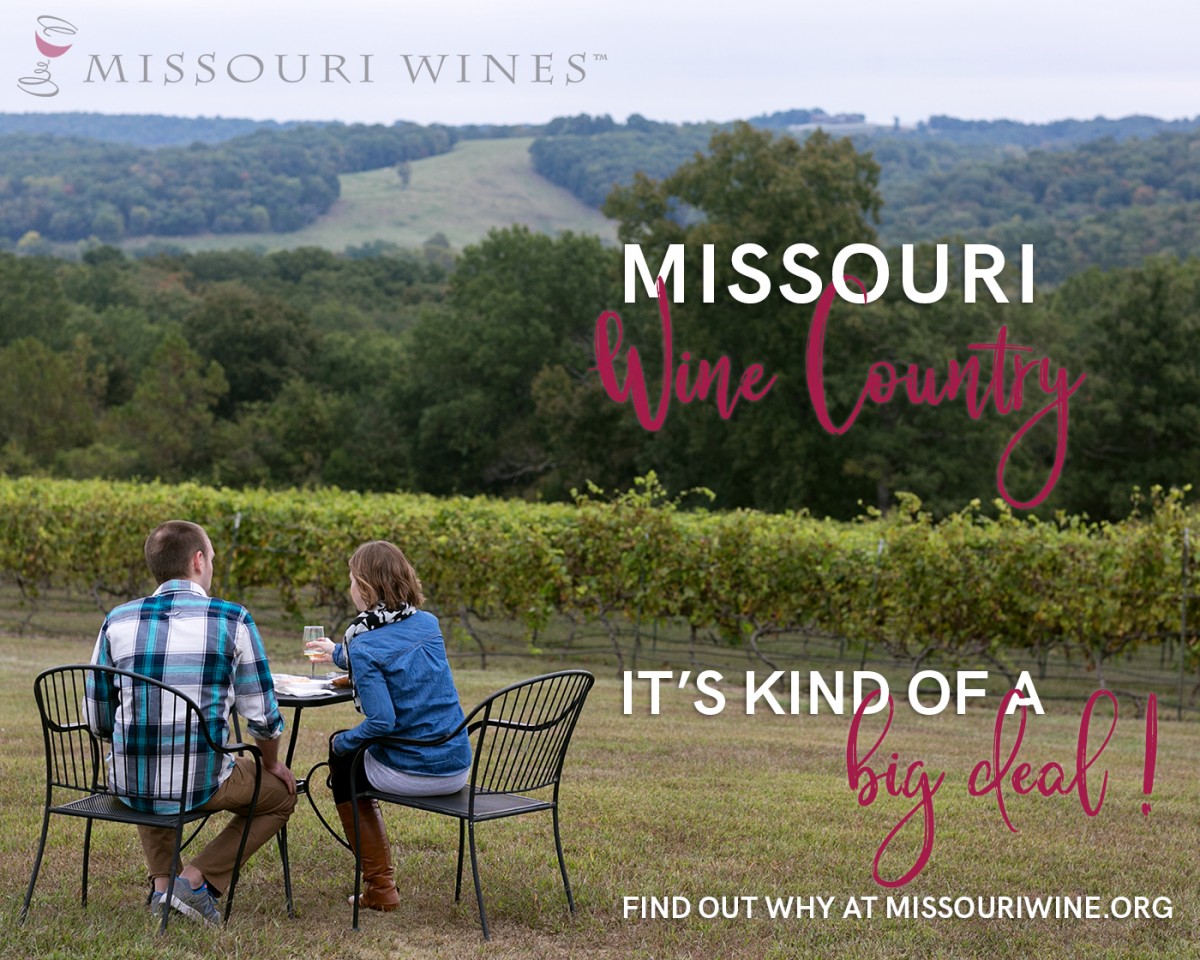 What do we mean when we say Missouri wine country is kind of a big deal?
We mean 130+ wineries big.
We mean 1,700 bearing acres of vineyards big.
We mean $3.2 billion annual impact on the state big.
We mean 28,000+ jobs supported big.
We mean 1.16 million gallons sold annually big.
We mean… it's a really big deal! Missouri may not rival the coastal wine regions, but it certainly holds its own. With a history dating back to the early 1800s, the Show-Me State was a key player in the wine industry prior to Prohibition. It took several decades after the repeal of the 18th amendment for the local wine industry to bounce back, but bounce back it has!
Every year Missouri wine country is visited by more than 875,000 people. With 130+ wineries located all over the state, there is something for everyone. Whether you're looking for the small-town atmosphere or an urban experience, there's at least one (usually several) wineries that fit the bill. Plus, the Missouri Wine and Grape board will reward you for visiting area wineries if you become an MVP. Find out more about that here.
Missouri wines are made locally, but recognized internationally. Show-Me State wines have been receiving international acclaim since the late 1800s when Norton wines from Hermann took home gold medals at several World's Fairs. They continue to bring home awards from national and international wine competitions today. We also host a Missouri Wine Competition where local wines compete against each other. See the results from this year's competition here.
One reason many people don't realize the scope of the Missouri wine industry is because they may not recognize the grapes we grow. Missouri's climate is demanding and not suitable for all wine grape varieties, so our winemakers primarily grow native American and hybrid varietals that are hardier and able to withstand the pressures of Missouri's cold winters and humid summers. We may do things a little differently, but we do them really well. Get to know Missouri's grape varietals here.
There is so much to discover in Missouri wine country. What are you waiting for? Visit a local winery today to find out… what's the big deal?!