Find the best sparkling wine for you
December 30, 2021
Printer Friendly
Check out these sparkling wines produced in Missouri. They are perfect for celebrating any special occasion but can also be enjoyed on a regular weekday as well. While Champagne from France is a great choice, your local sparkling and Champagne-style options are delightfully similar – and close to home. Here's a guide to help you select the best option.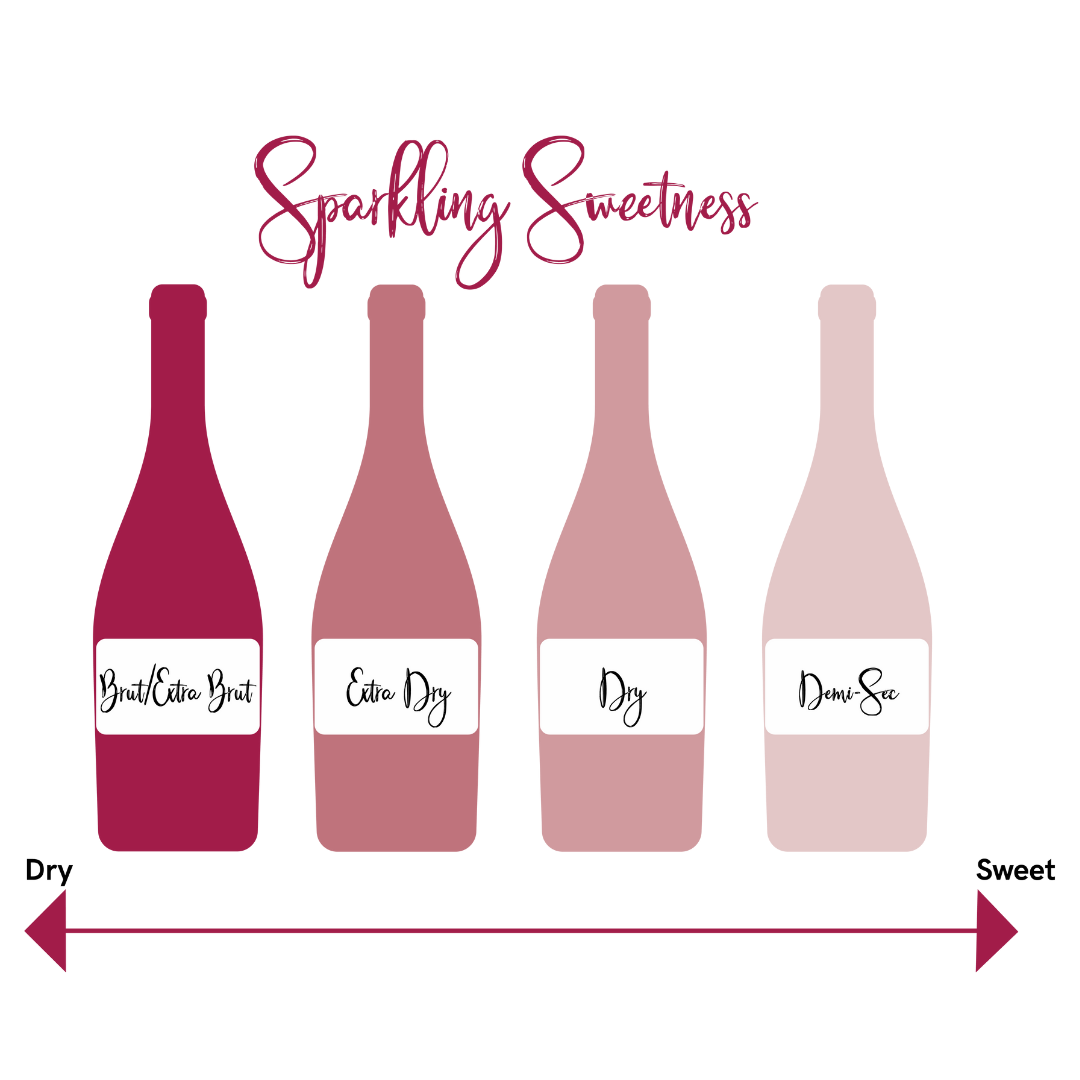 Types of sparkling wines are classified by sweetness or residual sugar (RS)
Extra Brut/Brut – 0-12 g/L RS French for "dry, raw or unrefined"
When considering sparkling on a sweetness scale, extra brut would be some of the driest available. When this wine is made, yeast that is inserted into the bottle consumes most if not all of the sugar meaning there is no sweetness left. Brut is the most common sparkling wine available and has just a hint of sweetness left. Pair these crisp wines with oysters or salty foods.
Extra Dry – 12-17 g/L RS
This sparkling wine offers just bit more sweetness that then previous style given that there are a few grams of residual sugar present following fermentation. Next time you are enjoying an extra dry sparkling consider serving it alongside a charcuterie board.
Dry – 17-32 g/L RS
While somewhat confusing, a dry sparkling wine could be considered as an off-dry or semi-sweet on the palate. This moderately dry wine pairs well with popcorn or savory cheeses.
Demi Sec – 32-50 g/L RS
This is a French term meaning "half-dry" used to describe a sweeter sparkling wine. This wine will have noticeable sweetness and is a great option for dessert pairings.
Best practices for sparkling:
Chill prior to opening. Serve around 40-45 degrees Fahrenheit (chill 30-40 minutes in ice/three hours in the refrigerator)
Open with care. Leave the cage over the cork until you are ready to open. Using a towel, firmly hold the cork and gently rotate the bottle until the cork releases. To avoid injury, point bottle away from crowds. Although popping is common for celebrations, it is to be avoided to ensure wine quality from losing carbon dioxide from the bottle.
Don't lose your bubbles! Make sure to pour your wine down the side of the flute (similar to the way beer is poured) to preserve more bubbles.
Store sparkling wines on their side in a cool, dark area if you plan on enjoying them at a later date.
These 13 wineries have a variety of sparkling offerings that are perfect to add to your New Year celebrations or upcoming special occasion.
Sparkling Rivera (enjoyed on tap at winery)
Fence Stile Vineyards, Winery & Distillery:
Celebration Cove (enjoyed on tap at winery)
*The featured wines were collected from a recent Missouri Wines survey & Missouri Wine Competition entry list.
Share your celebratory toasts with us on social media by tagging #mowine and @missouriwine.