DIY Cork Shamrock Craft for St. Patrick's Day
March 08, 2018
Printer Friendly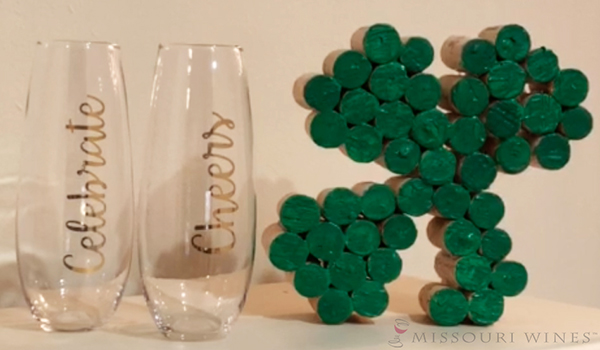 Originally a religious feast day to honor Ireland's patron saint, St. Patrick's Day has evolved over the years into a day to celebrate all things Irish across the globe. Whether it's festivals or special foods, St. Patrick's Day revelry is a good time for all… unless you forget your green of course! Here is a fun and easy craft project you can do to join in the St. Patrick's Day festivities. Show your Irish spirit with this DIY Cork Shamrock.
Watch this video for a step-by-step, how-to guide:
Supplies
47 used wine corks
Hot glue gun
Hot glue sticks
Green acrylic paint
Paint brush
Instructions
Plug in hot glue gun to warm up.
Using this downloadable diagram, arrange your corks into the shamrock shape.
Begin attaching the corks to each other one by one until you have connected them all in the shamrock shape.
Once the glue has dried, remove any excess strings left behind from the hot glue.
Paint the ends of the corks green and let dry.
Display your festive wine cork shamrock!
Have a great St. Patrick's Day. Sláinte!