Discover Delicious Rosé Wines in Missouri Wine Country
March 12, 2019
Printer Friendly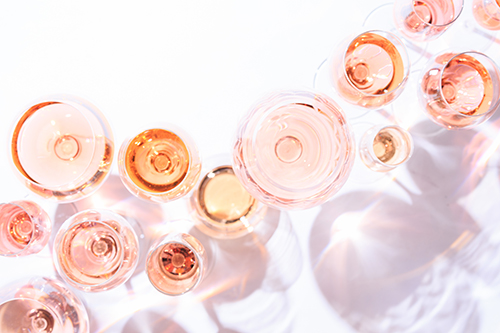 Have you discovered a rosé wine that's divine? Or, do you still wonder what all the fuss is about?
Rosés continue to be a trendy favorite among wine consumers - women and men. There's even a special term coined for the male segment of the population who enjoy rosé wines – brosé. 
Rosés derive their beautiful color from the process in which they are made. During the crushing step, Missouri winemakers only allow the juice to remain in contact with the skins for a brief amount of time before fermenting the juice. Since each winemaker has their own timing when it comes to making rosé wines, you'll see a range of stunning colors and taste a variety of delicious styles in the Show-Me State. From dry to sweet and everything in-between, we invite you to discover a rosé favorite the next time you explore Missouri wine country. 
(This story was compiled based upon winery submissions and may only list a portion of Missouri wineries that feature a rosé wine.)
1947 Frene Creek Road
Hermann, MO 65041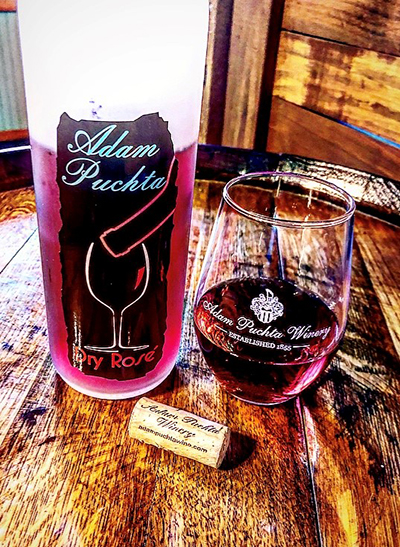 Dry Rosé
The enticing aroma of this dry full-bodied rosé evokes the scents of strawberry and pineapple guava. Inspired by the tradition of the Old World rosés and handcrafted for the adventurous at heart, Adam Puchta Winery's rosé is similar in style to a French or Spanish dry rosé. 
1505 Genessee Suite 100
Kansas City, MO 64102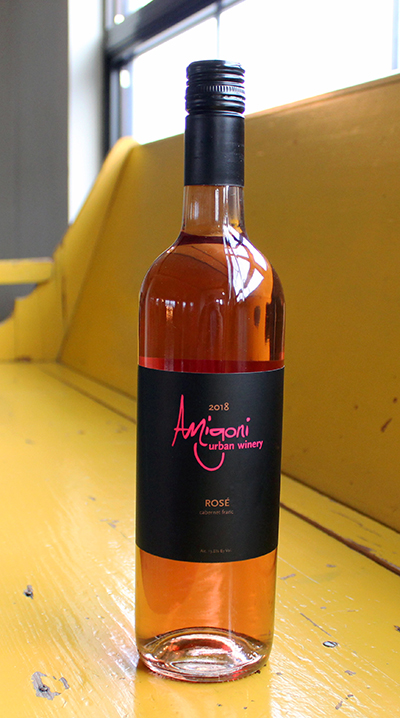 2018 Rosé 
Amigoni Urban Winery's 2018 rosé is fresh, lively and smells like ripe strawberries. The classic dry rosé is made from 100% Cabernet Franc and is aged in stainless steel. This rosé will be released on June 8, National Rosé Day. 
2018 Sparkling Syrah Rosé 
Bollicini - Italian for bubbles!  This sparkling rosé, made from Syrah, is brimming with bright cherries, dried strawberries and white flowers.  With hints of white pepper and grapefruit zest on the finish, these bubbles can be enjoyed before a meal or with dessert. Visit Amigoni Urban Winery on Mother's Day weekend when this delightful sparkling rosé will be released. 
5601 High Street
Augusta, MO 63332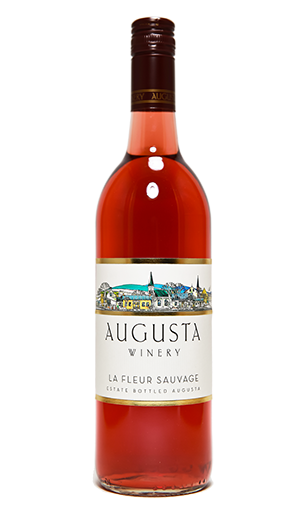 Estate Bottled La Fleur Savage
A dry rosé with raspberry, cranberry and mulberry bouquets, Augusta Winery's rosé has a fresh, crisp body and smooth, refreshing finish. It's a great wine for white wine drinkers who want to experiment with reds and for red wine drinkers who don't want something too heavy with their meal or prefer something lighter in the summer. 
6601 S. Highway 94
Augusta, MO 63332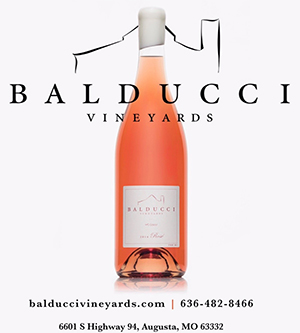 2017 Rosé
Made in small quantities, this rosé has flavors of strawberry, raspberry and melon and is perfect for warm weather.
21124 Cave Road
Ste. Genevieve, MO 63670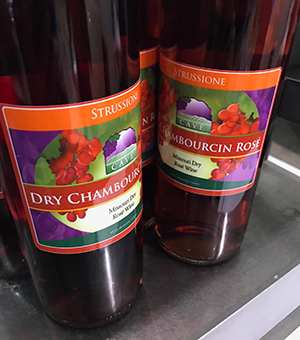 Dry Chambourcin Rosé
Cave Vineyard's Dry Chambourcin Rosé is fresh and crisp with berry notes. Perfect on warm days, this rosé pairs nicely with lighter dishes and the Strussione family's homemade biscotti. 
24345 State Route WW
Ste. Genevieve, MO 63670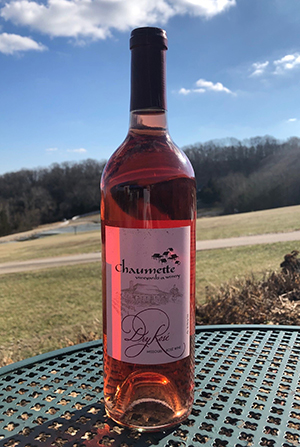 2017 Dry Rosé
Chaumette Vineyards and Winery's mostly dry wine lineup features a rosé with delicate fruit flavors of cherry and a hint of herbs that linger on the nose. Made from the Chambourcin grape, the wine's palate delivers excellent acidity, with fruit forward flavors of cherry and strawberry. 
16905 Jowler Creek Road
Platte City, MO 64079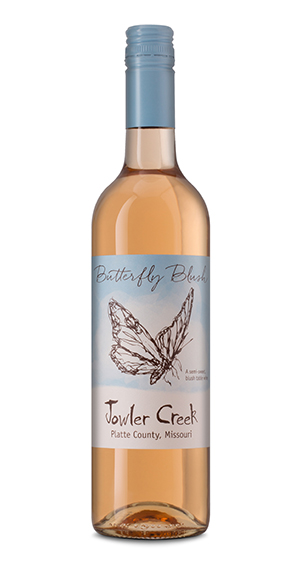 Butterfly Blush
Jowler Creek Vineyard and Winery's premium rosé is bursting with a bold, fruit flavor and finishes with a flutter of sweetness. 
14020 W. Highway BB
Rocheport, MO 65279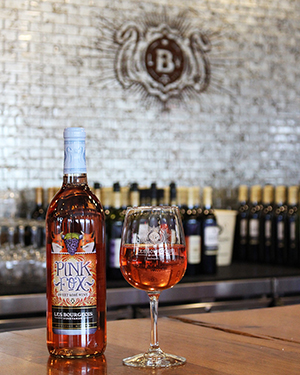 Pink Fox
Unlike an ordinary blush, this rosé wine from Les Bourgeois Vineyard is made with the Native American Catawba grape giving it a bold fruit flavor and a pleasantly sweet finish.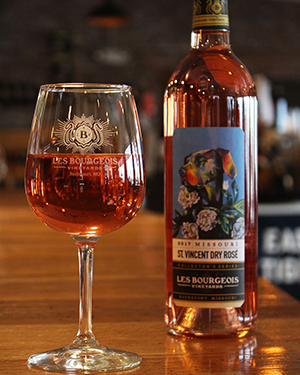 St. Vincent Dry Rosé
Showcasing the Missouri St. Vincent grape, this elegant pink wine produces a candied cherry nose with a flavor of delicate strawberry and a hint of lemon peel.
21356 Gore Road
Marthasville, MO 63357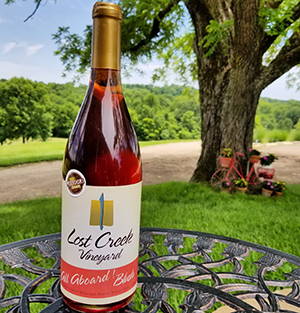 All Aboard! Blush
This light rosé is made from Lost Creek Vineyard's luscious Noiret grape and is on the sweet side of semi-sweet. Predominant berry notes on the nose include strawberries and black cherries.
201 Montelle Drive
Augusta, MO 63332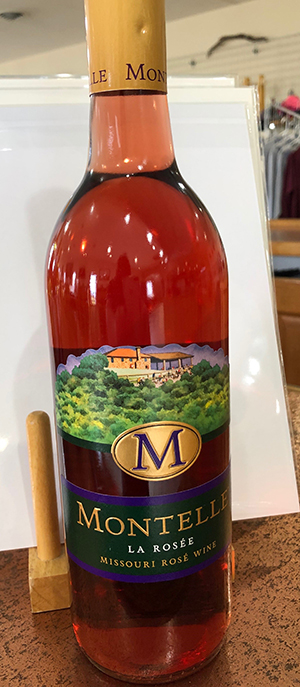 La Roseé
Montelle Winery's dry rosé is made primarily from a blend of Chambourcin and St. Vincent grapes. The bouquet is that of raspberry, cranberry and mulberry. With its crisp body and smooth, refreshing finish, La Roseé is perfect with any kind of food.
540 State Rte B.
St. James, MO 65559

Pink Catawba 
This beautiful pink sweet wine has an excellent acid balance to keep it light and refreshing.

Sparkling Blush 
Enjoy this light and refreshing bubbly with a bubblegum flavor. The zesty sparkling rosé has excellent acid and a flavorful, fruity finish.
1888 Co. Rte 342
Fulton, MO 65251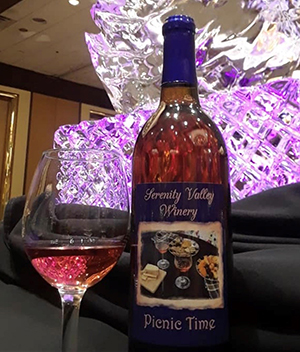 Picnic Time 
Perfect for a picnic, Serenity Valley Winery's dry rosé has the essence of a spicy strawberry, a hint of citrus aromas and a smooth fruity finish.
1110 Stone Hill Hwy
Hermann, MO 65041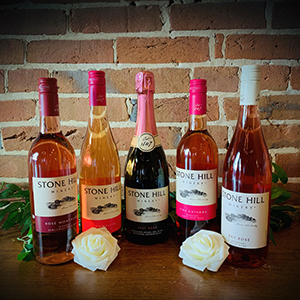 Rosé Montaigne
This semi-sweet rosé is soft with mellow sweetness and lovely floral aromas. 
Camellia
The winery's sweet rosé bursts with aromas of honeysuckle and lychee. 
Brut Rosé
Enjoy the delicious flavor of ripe red berries with hints of floral in this sparkling wine. 
Pink Catawba
Fruity, this light sweet rosé is full of flavor. 
Dry Rosé
A fan favorite, this dry rosé features zesty flavors and fresh, fruity aromas
1132 Brick Church Road
County Road 406
Bland, MO 65014
Kran Rosé
Enjoy a touch of cranberry in a glass. Wenwood Farm Winery's semi-dry rosé has just the right amount of sweetness and tang. 
Berry Blush 
Sip springtime in a glass with this sweet rosé, as fresh as the first strawberry of the season.